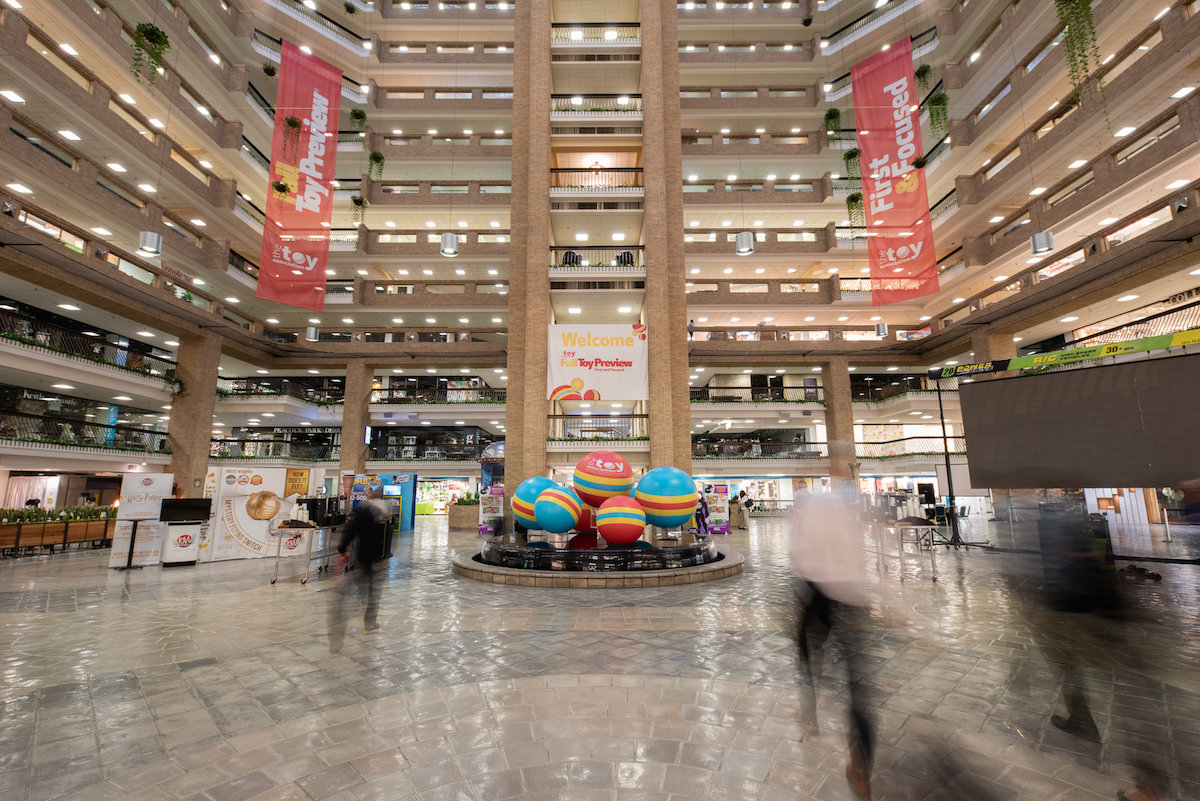 For the toy industry, 'tis the season for opportunities and threats galore.
By Steve Pasierb
After a far too tumultuous 2018, the toy industry is in the midst of the most vital three months of the year. While manufacturers and retailers of all sizes and types have mobilized to replace distribution channels and grab market share following Toys"R"Us closings, the successful sell-in of a range of great toy products over the past several months now needs to translate to effective holiday sell-through to consumers.
Fortunately, the National Retail Federation (NRF) predicts a strong retail season, while The NPD Group recently highlighted a range of positive news and forecasts for the toy aisle. We maintain that the 2018 holiday season through 2019 is the period where the U.S. toy industry needs to transition to a new normal in order to continue the growth we've enjoyed over the past several years.
Buyers Flock to Dallas
A positive future indicator was The Toy Association's recently concluded Dallas show where there was an increase in buyer attendance, and an added range of thousands of new retail doors across the country. Major retailers like Walmart, Target and Amazon as well as important buying teams from 7-Eleven, Barnes & Noble, Bed Bath & Beyond, Burlington Stores, Calendar Holdings, Canadian Tire, Claire's, CVS Health, Dollar Tree, Family Dollar, Fred's Inc., Hobby Lobby, Hot Topic, J.C. Penney, Michaels Stores, Office Depot, Party City, Ross Stores, Sam's Club, Spencer's, Staples and TJX, Inc. – just to name a very few – were active across the show floor.
Specialty toy stores were in attendance as well to make invaluable connections. It's clear that the combination of LA previews in September, the Dallas toy fair in early October and activity in New England are propelling the industry forward. On the heels of this 2018 success, we've announced the Dallas show will again take place in 2019 from Oct. 2 to Oct. 4. We will also once again help facilitate any members wanting to combine exhibiting in the final week of LA previews with exhibiting in Dallas.
Toy Hunting Season Looms
Positive news aside, a persistent annual holiday hazard is coming: Some like to call it "toy hunting season." While those of us inside the industry know members' deep commitment to safety and delivering quality product, we will inevitably see the annual wave of dangerous toy lists from NGO groups that do nothing more than create unwarranted consumer fear, stoke countless distressing media stories and yet do not result in any toy recalls.
Rest assured our team is again already well-prepared, armed with facts and data, and poised to push back against threats toward members and their products. Protecting your business is a core reason for our being. The Toy Association should be the first place companies turn to when their products are brought into question.
It is also the season for members to help promote the recently refreshed PlaySafe.org website – a trusted source of facts and information for news media and families alike. We all have a stake in helping to make certain kids are safe while playing – during all forms of play. Please make PlaySafe.org part of your own holiday messaging.
IP Protection
Meanwhile, The Toy Association's Intellectual Property Protection Committee is putting the final details into an industry white paper on the pervasive problems of counterfeit and IP-infringing products across a vast range of e-commerce sites and online marketplaces. The IP Committee has benefitted from expert assistance, productive input from the major online platforms and healthy debate across a range of issues and member company sizes and types. Protecting members' intellectual property has become a core priority of the Association.
China Tariffs
We remain fiercely devoted on a daily basis to fighting Section 301 tariffs on toys and the potential havoc a fourth round of tariffs could mean if all finished toys are swept up in this ongoing tit-for-tat trade war. We've already bombarded members with tariff information, so I won't belabor it more here other than to say: We must prevail.
A World of Issues
We're also engaged on a range of other risk matters to toymakers. This includes accusations being made against internet-connected toys mostly because toys are a great media talking point for those opposed to internet-connected products and the internet of things in general, rather than there being any real or present risks in the toy category. Our team and the Association's Marketing to Children Committee are aware of NGO and other groups seeking to make toys a poster child in a larger game.
In closing, it's not my intention to channel Dickens with a tale of good times/bad times. Perhaps a better Dickens holiday mindset is to remind us all that we're blessed to be in a business that brings joy to children and families each and every day. Yet, unfortunately, to protect that business and that joy we must stand up to a range of ongoing challenges and threats that perhaps only old Ebenezer himself might appreciate.
All the best to you, your teams, and your families, and for successful, profitable and safe closing weeks of 2018.
Steve Pasierb is president and CEO of The Toy Association. This column is slightly edited from a letter Pasierb shared with association members.