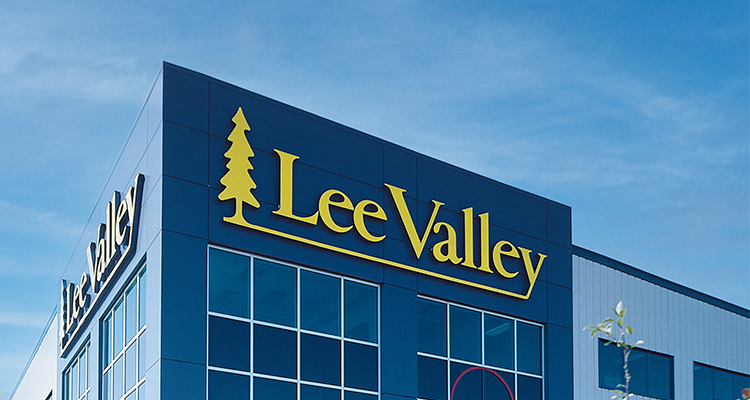 How Lee Valley Tools became an e-commerce giant 
It's been a truly exciting journey for me in my first three years here at Lee Valley Tools," begins the company's Vice President, Supply Management and Logistics, Gord Campbell. "I am proud to have been – and continue to be – part of a strong leadership team that has steered the company through an incredible growth period. 
"We're now approaching the launch of a major technology investment with our Distribution Center," he goes on. "If I went forward five years and looked back in time, I would like to be describing a sustained journey of growth for Lee Valley Tools that's buttressed by new technologies and digital e-commerce opportunities."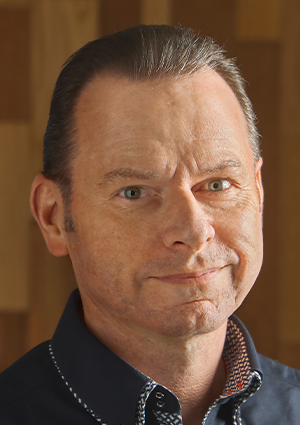 Having worked in retail for nearly four decades, it's safe to assume that Gord knows a thing or two about the sector. "I have had the good fortune in my career to work with many great leaders over time," he reflects.  
"They've helped me develop my business and leadership skills. I've also benefited from the opportunity to move into many diverse roles in retail, which has led to a more well-rounded industry knowledge.  
"Consequently, I'm able to draw from a variety of perspectives to address challenges and opportunities at Lee Valley Tools," he continues. "Whether I'm maintaining my inventory management responsibility or addressing the warehouse operations, traffic, and customs, I have 39 diverse years of experience helping me." 
Gord's ambitious five-year forecast for the popular, family-owned woodworking and garden tool retailer is, therefore, likely to come to fruition. But let's look back before we go forward. 
Founded in 1977 by Leonard and Lorraine Lee, Lee Valley Tools was established to address a gap in the Canadian tooling market. Indeed, by sourcing and supplying a range of specialized high-quality hand tools and accessories for woodworkers, the business has been able to scale its operations exponentially. 
It now has sales in more than 100 countries. Yet, despite that growth, Lee Valley Tools remains a family-owned and -operated company. 
 Job satisfaction 
"We understand the journey of creating a positive commercial experience is just as exciting as the end product," asserts Gord. "To that end, we have developed a valuable e-commerce business, which is complimented by a network of 18 physical stores across Canada.  
"We service our stores and fulfil the majority of our e-commerce orders from our facilities in Ottawa, while western US online orders are supported by a facility in Reno, Nevada.  
"To give you an idea of the scale we're talking about," he adds, "we stock and support more than 20,000 products and employ more than 850 people. All while maintaining a reputation for quality and service excellence that any company would envy!" 
Gord's passion radiates from his words. Then again, he has a lot to be passionate about. For him, two particular areas stand out. 
"First, there's people," he says. "One of the most rewarding aspects of my job is the fact I'm able to work with so many different and talented people, sharing my experiences with them while also watching them grow and develop into the leaders of the future. 
"Second, there's the satisfaction that comes with bringing about change and creating outcomes that otherwise would not happen. Working with great people leads to great teams, and the reward of knowing I contributed to the accomplishments of the team is always a pleasure. 
"The process of identifying opportunities and developing strategies to capitalize on them is something that has energized me throughout my career," he goes on. "When opportunities are translated into initiatives and actions and you begin to see amazing results… there is nothing quite like it!"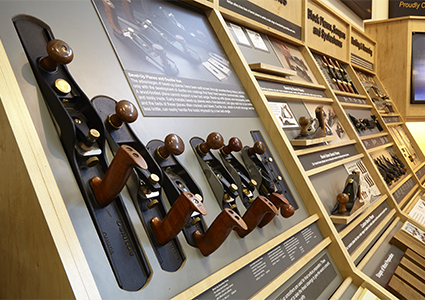 E-commerce explosion 
Having joined Lee Valley Tools during the pandemic, Gord proves that jumping into the deep end can indeed pay dividends. One thing he's keen to recall is the e-commerce explosion induced by the pandemic. 
In his estimation, the e-commerce world advanced more than ten years in the space of eight months during 2020. Fulfilment centers were overrun with high volumes and customers had to wait days or weeks for parcels to arrive.  
While demand exploded, inventory levels crashed. It was a challenging time.  
But under Gord's leading guidance, Lee Valley Tools refused to stand still. Instead, it looked to tackle the situation head-on.  
Sound investment 
"We began researching warehouse technologies in 2021," he remembers. "We needed a solution that could address the scale of our e-commerce volume, optimize storage space, and reduce dependency on seasonal labor.  
"Beyond our objectives, an investment in technology would need to deliver sustainable improvements to our foundational warehouse capabilities. There was so much out there: robotic delivery systems, collaborative robotics, high density storage and automated pick systems, mini-shuttle systems, and so on. 
"The choice ended up being obvious," Gord smiles. "We landed on a high-density storage and automated pick system, which we felt best served our objectives. 
"In mid-2022, we committed to AutoStore and its pioneering cube storage automation systems," he reveals. "With them, we found out that we could consolidate 40,000 square feet of ground level pick locations into a 5900-square-foot cube. The technology will go live in late summer 2023. 
"Our pick capacity will greatly enhance, and we can scale to cover peak times without an army of seasonal employees. With AutoStore's 1150-plus systems in operation, we knew we had made a safe and sound investment." 
A revamped website and expanded digital marketing strategies meant that online orders began to flood in. Prior to the pandemic, e-commerce sales accounted for just a third of company revenue. However, three years later, it makes up more than 50 percent of all sales. 
Lee Valley Tools proves that you don't have to be a high-tech start-up to dominate e-commerce channels. Rather, you just need the right direction and confidence to make a sound investment in cutting-edge technology.