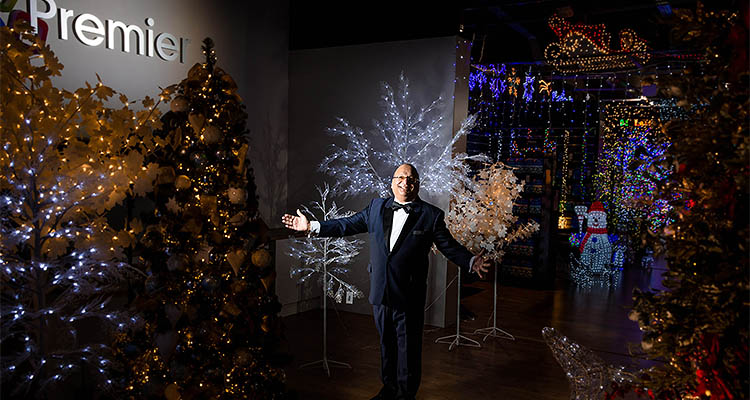 How Premier Decorations is delivering seasonal joy all year round 
It's that time of year again; everywhere you go, it's beginning to look like Christmas. Whether it's turkeys in the local supermarket, gifts in retail stores, or decorations adorning shop fronts and public spaces, Christmas is everywhere you turn.
One company delivering decorative seasonal joy is Premier Decorations Ltd (Premier). Incorporated in 1987, Premier has grown to become the UK and Ireland's leading business to business (B2B) importer and distributor of seasonal decorative products, encompassing Christmas, summer, and Halloween related items.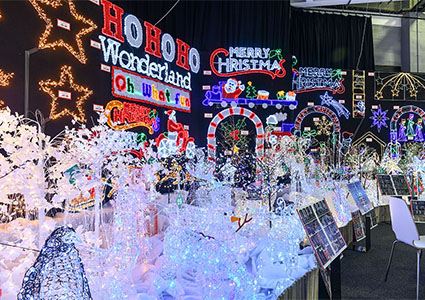 While the business has a strong history of success, it is currently experiencing further growth as it diversifies into other markets. Premier has previously appeared twice in the Sunday Times profit track for fastest growing profitable companies and was even featured in the equivalent international track for fastest growing exporters.
Premier attributes its success to its dedicated and loyal team of long-serving professionals from all departments, who provide customers with a seamless service and a well-rounded, competitive range of products year-on-year. Beyond its employees, the company prides itself on honesty and integrity with customers and stakeholders, which is reflected in its positive, longstanding working relationships.
Extensive product portfolio
With current customers including retailers, high street shops, DIY stores, garden centers, department stores, and specialist outlets, you're sure to see some of Premier's festive products on display as we head into 2023's holiday season. In fact, Premier was voted the UK's 'greatest Christmas supplier' for six consecutive years from 2010 to 2016.
Its Christmas collection includes over 7500 products, ranging from individual and string lights to tree decorations, floristry, and home décor. However, the vast product range includes everything in between: fiber optic and LED trees, battery operated products, artificial trees, Christmas-themed plush decorations, tree trims, and festive table accessories.
Over the years, the business has diversified to provide other seasonal products. It boasts an extensive range of Halloween products, for example, including inflatable decorations, display characters, themed lighting, makeup and fancy-dress items, and party supplies.
Seasonal offerings
Regardless of the product, quality is at Premier's core, and it has developed a set of procedures to ensure superior quality in terms of both products and service. It has implemented a management system that reflects its competence to meet the needs and expectations of its customers. The system oversees processes like ensuring the correct product is selected, confirming the agreed price, and lastly, delivering the product to the designated place at the right time.
Premier maintains a culture of continuous improvement and development, which is largely driven by its focus on customers and its ability to rapidly respond to ever-changing market conditions and emerging trends.
For instance, the company's new 2024 collection features garden ornaments, decorative mirrors, and serene Buddha figures, speaking to the rising gardening trends of grace and elegance. 2024 will also see the business showcase Easter and spring products like never before. Dubbed as 'a second Christmas,' Premier's Easter collection promises to wow customers with everything from chocolate eggs to giant decorative bunnies.
Further to seasonal events, Premier has focused on increasing its portfolio of garden, gift, and homeware products in recent years. It divides products into collections like 'black and gold' and bistro, but also stocks unique ranges like outdoor heating, lighting, and dining products. Aimed at the summer season, it unveiled al fresco dining products earlier in the year, including citronella candles and barbeque tools.
It comes as no surprise that these collections have been very well received by customers, particularly high street retailers and garden centers. Specifically, its range of citronella candles is unique in the marketplace, as Premier is committed to using 100 percent wax to ensure a purer and cleaner flame that not only keeps bugs at bay, but also enhances burn times.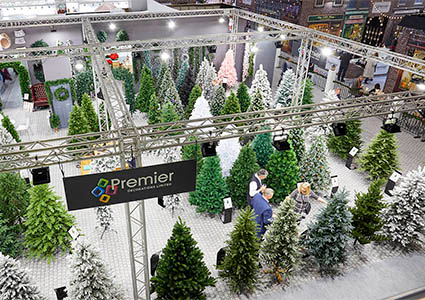 State-of-the-art systems
2023 has seen Premier make a decision to diversify once again. However, instead of expanding its product ranges, it will see the business extend its e-commerce, mail order, and logistics services. Situated on one of Europe's largest industrial estates, Premier's distribution center in Wrexham spans 15 acres and has an onsite storage capacity of 19,000 pallets, making it ideally located to simplify logistics journeys.
Taking advantage of this location, combined with its cutting-edge facilities and dedicated team with over 30 years of warehousing experience and expertise, Premier has launched a 3PL distribution service. In a recent social media post promoting the new service, Premier describes itself as a 'one-stop shop for all warehousing and distributing needs,' promising to 'simplify your logistics journey, so you can focus on what truly matters – growing your business.'
The business has inevitably invested in various technologies to enhance its logistics offering. It has recently implemented state-of-the-art voice picking systems, for example, which operate within a successful, bespoke warehouse management system (WMS).
Community commitment
On a more personal note, Premier's Managing Director, John Athwal, is a key figure in the industry. He is a well-respected Asian businessman and philanthropist who supports local communities and charities. He is particularly well-known for his work with the Make a Wish Foundation and The Fence Club, both organizations that help sick or disadvantaged children in the UK.
In 2018, John was recognized as Officer of the Order of the British Empire (OBE) by the late Her Majesty the Queen in her New Year's Honours list. It was not only his services to business, but also his commitment to charity, that led to such recognition.
In a press release from the time, John commented: "Receiving an OBE is a fantastic tribute, and I am overwhelmed to have been recognized and nominated by colleagues and peers. Life has not always been as easy as it is today; having arrived at the age of eight in the UK in 1961 with my parents from very humble beginnings in Punjab, I have embraced the opportunities this country has offered me, and it only feels right to give a little something back to society."
With John at the helm and an ever-evolving range of impressive products, Premier is sure to continue experiencing the growth and success it has become renowned for in 2024 and beyond.