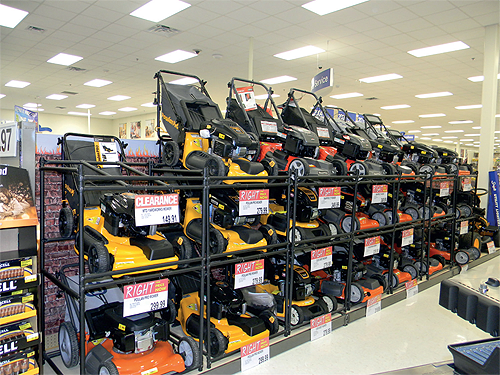 Caring for communities
Boasting 59 full-service drugstores throughout the Dakotas, Iowa and Minnesota, Lewis Drug Corp is a family-owned business built on trust
When John Griffin, George Fredrickson and Jesse Lewis opened Lewis Drug Corp's inaugural store in 1942, the trio sparked a special relationship between customer and retailer that has lasted almost a century. From the company's initial site in Sioux Falls – South Dakota's first full-service drugstore – the business has grown into a network of 58 locations across four states, offering a vital, valued service at the heart of many local American communities.
Success for Lewis has never come without risk. Launched midway through the Second World War, the company battled against war-time restrictions and major economic challenges to make its first store a triumph Buoyed by their achievement, John Griffin and George Fredrickson decided to follow up the first location with a risky 35,000 square foot second store – in a cornfield on the edge of town. At the time, the decision made the pair a laughing stock in Sioux Falls, but just months after opening, John and George's gamble paid off. The second store was another huge success and acted as a prototype for many more to come.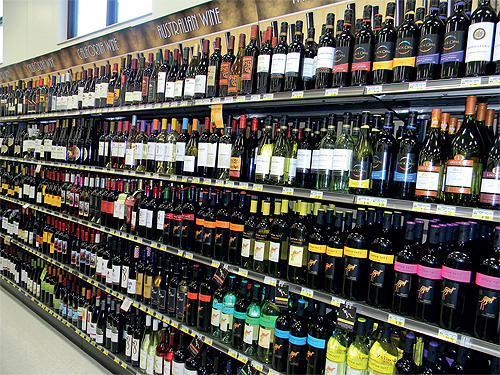 Today, Lewis' footprint reflects its first two stores. Along with its original site in Sioux Falls, the company operates 48 similar 6000 to 7000 square foot drugstores in small, rural communities in the northern United States. Lewis' second site paved the way for the company's larger 15,000 to 35,000 square foot stores, which offer everything from pet food to snowboards. Speaking to Retail Merchandiser, CEO Mark Griffin, son of Co-Founder John, discusses Lewis' position in the present-day market in more detail.
The trust factor
"In 2021, I would say we are still a drugstore-based business – we are still very active on the pharmacy side of things – but we also have an incredibly strong front-end retail offering," Mark explains. "What makes us unique is that we are placed in towns that are kind of an inbetweener in the US. CVS and Walgreens won't go into our rural markets because they are too small. In some of the mid to large communities like Sioux Falls, which is about a 300,000-person trade area, we have a Walgreens across the street but we continue to perform well. We like to think that we offer 70 per cent of what Target offers in a smaller footprint.
"Through the years, I think a lot of our success has come down to the fact that our business is built on trust," he continues. "On the pharmacy side of things, we have a dominant market share in every market we are in, and the trust factor we have earned there transfers into the front-end retail side as well. We are convenient, we are quick, we are easy and we are trustworthy. All those factors weigh in."
The trust factor Mark alludes to has been particularly important throughout the ongoing Covid-19 pandemic. Despite the obvious difficulties associated with the crisis, Lewis has continued to perform well and its important role within local communities has become amplified due to the challenging circumstances. Mark believes that the company's workforce deserves the lion's share of the credit for the firm's enduring success.
"We rightly hear a lot about front line staff in hospitals and places like that, but we have front line people too – they are our pharmacists, technicians and cashiers that deal with people every day," Mark declares. "Our employees don't know what a customer's health condition is when they walk up to the counter, but they serve them anyway. They are brave people and they are the unsung heroes of this pandemic. We have such respect for our staff and think most highly of them."
p>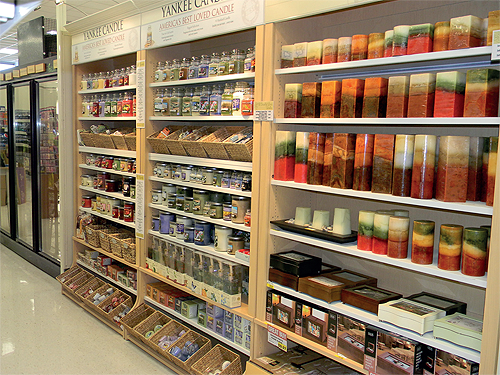 Community support
As a way of thanking its employees for their dedication and hard work over the past year, Lewis recently launched a number of new bonus plans for both full-time and part-time staff, including extra bonuses at Thanksgiving and Christmas. The company's family-oriented, values-based culture felt by its workforce also extends to the wider communities in which it operates. In Lewis' hometown of Sioux Falls for example, the firm annually hosts events to help the homeless population during the cold winter months.
"Many homeless folks in our area don't have the right clothing for the winter in South Dakota," Mark says. "A few years ago, my daughter heard about a lady in Sioux Falls who lost her life after spending the night outside and so she proposed that we start planning and organizing coat donations for underprivileged people during the winter We now have five of these events where people can buy or donate clothes, coats and gloves at our stores for the homeless. It's just one of the things we do to give back."
'Guerilla' retail
The support Lewis offers its communities has been a major factor in the bond the company has forged with its customers over the last 75 years. Though the firm is looking to develop an ecommerce channel in the future, Lewis' core focus at present remains in-store where it aims to help customers through the remainder of the pandemic. As part of this effort, the business has been designated by the Centers for Disease Control and Prevention as a provider of the Covid vaccine upon release.
"Once a vaccine has been rolled out, we can figure out how big of a game changer Covid has been for retail. At the moment, we don't know for sure if we will be going back to our old ways of doing things or if Covid has altered that," Mark reports. "Our main focus is always going to be on what is important to the consumer and how we can make that happen within our stores. What we do know is that, to a large extent, Lewis is an impulse company; you can't ignore the fact that the bulk of product bought in this country is bought on impulse. Ecommerce is good and serves a purpose, but I don't think it is the only retail success story as you still need to have foot traffic and impulse sales. It's certainly a balancing act, but it is one that we are in a strong position to manage."
Although some things are bound to change at Lewis in the future as the company grows and adapts, the firm will continue to benefit from what Mark describes as 'guerilla retail'. The size of Lewis stores means that the firm has far superior buying flexibility with suppliers compared to major retailers like Target and Walmart. This capability has been particularly useful for products such as cleaning wipes and hand sanitizer over the last 12 months.
"You name it, we've stocked it better than the big guys!" Mark proclaims. "It's all because we can buy short-form from different sources, bring it in quick, and we don't have to order three months ahead of time. If we need something, we can put in an order three days out and send our trucks to go and get it. It's a system that works."
As 2021 begins, Mark hopes the year ahead brings with it a stability that was missing in 2020 – both in the retail industry and in the political world. The effect of politics on pharmacies and pharmaceuticals in the US continues to be significant, and Lewis is hopeful that the impact of the new administration will be a positive one.
To secure its future growth, Lewis recently partnered with Sioux Falls-based Sanford Healthcare Systems, the largest rural hospital chain in the country. As part of the collaboration, Lewis is working with the healthcare firm to build clinics adjacent to its stores, allowing for a better connection between doctors and pharmacies. The partnership, along with the continuing popularity of its stores, is likely to yield a host of new opportunities for Lewis in the future.
"We are cautiously optimistic about what lies ahead," Mark states. "We expect the economy to remain strong, even with a new administration – as evidenced by the stock market – and we expect consumers to retain their confidence in us.
"Looking forward, I think the focus on home environments triggered by Covid will benefit retail for the foreseeable future, and on the pharmacy side, I think healthcare has become more of a priority than ever. People are realizing how important it is to take care of yourself and maintain your health – not just deal with it when something goes wrong. In order to stay healthy, you need to get your pneumonia shots, your shingles shots, your flu shots, and soon we will have a seasonal Covid shot that is going to continue indefinitely. All those things are important for Lewis' future, but also for the industry's future as a whole."
www.lewisdrug.com