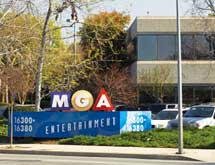 This California-based toy manufacturer sends a message of innovation and imagination with each of its products. After 30 years, how many toy manufacturers can still say they manufacture their signature product in the US? Not many. But Little Tikes, sister company to MGA Entertainment, can. As the parent company to brands including Bratz, Bratz Kidz, Zapf Creation, and Rescue Pets, MGA is proud of its American heritage and even more proud of the message its products send.
Isaac Larian, CEO of the California-based company, said a common theme across all MGA products is a focus on innovation, both for the company and its consumers. "It's the creative thinking of our internal teams, from product development to design, packaging, and marketing, that brings groundbreaking ideas to us so we can provide our consumers with options they may have never seen before," he said.
"Our products also inspire creativity among our consumers," he continued. One of the company's most popular and well-known products, Cozy Coupe, has become an iconic item in the lives of children and parents alike. It was the first children's ride-on toy with a roof and working door. Larian said the Cozy Coupe exemplifies Little Tikes' commitment to providing children with products they've never seen before while adjusting to meet newer generations' demands.
The Princess Cozy Coupe 30th anniversary edition, for example, has a pink base and light blue roof, moving away from the traditional red bottom and yellow roof. MGA also added a Ride & Rescue Cozy Coupe 30th anniversary edition with a fire company logo on the side and red lights on the roof. But regardless of the changes in design, Cozy Coupe has maintained its durability and its invitation for kids to seek adventure.
"The product has maintained its celebrated invitation to have children get their first taste of the open road," said Larian. "We have driven home those mainstay qualities across all of our products, which contributes to our success."
Trusted brand
Roughly 67% of all Little Tikes products are manufactured in Hudson, Ohio. Larian said MGA believes the American heritage of its "evergreen" brand is what's established it as a trusted brand amongst mothers.
"Many of Little Tikes' most popular and recognizable outdoor items, including the Cozy Coupe, are made in Hudson, and they are innovative, safe, and durable," he said. "These qualities have contributed to the success of the brand and the position of the company as a leader in its category."
The company has also remained a leader in the children's toy category by going directly to its consumers when determining which direction to go with its products. By inviting consumers to provide feedback on products and conducting market research to get an understanding of what parents and children are looking for in a new toy purchase, MGA is able to keep its finger on the pulse of what children and parents want.
"As we take into account the input of parents and children in quantitative and qualitative ways, we identify their needs and wants to provide them with products they'll be happy with," Larian said.
"But sometimes it is just gut instinct that tells us to create a product a certain way," he continued. "It's a feeling you have that overrides all others and can often turn your product into a hit."
To maintain a creative edge inhouse, MGA nurtures a culture of creativity in which all employees are encouraged to share their ideas and brainstorm with co-workers. Larian said by having an open environment in which employees feel supported to succeed, a simple thought can often turn into a theme that becomes a primary focus for a particular brand.
"We want everyone at MGA to be a winner, so we strive to motivate our employees to put their creative minds together and come up with products they love," he said.
Cutting edge
In addition to listing the products under its umbrella, the MGA Web site includes interactive Web-based games for kids to play. Myepets.com, for example, gives children another world to explore with their Rescue Pets. Kids can adopt, care for, and interact with a virtual e-pet by registering an access code that comes with their plush pet online.
The Web site's caregiver model teaches children how to care for their pets, including feeding, playing, and even designing their pet's home; it also helps children learn computer skills. Under the Bratz brand, children can log onto Bratz.com to develop characters and express their creativity.
Larian said the Bratz product line fills a need similar to the Web site by helping girls use their imaginations to do the activities they love. "This season, the Dance Crewz line focused on the widespread popularity of youth-based dance groups across the country," he said. "We want to inspire girls to follow their dreams and feel confident about who they are."
On the other end of its brand spectrum, MGA's Little Tikes business is vertically integrated and handles design, production, and marketing processes inhouse. To remain competitive with its manufacturing capabilities, the company continually invests in the latest roto-molding and blow-molding technologies to create the Little Tikes' brand of products.
"By staying on the cutting edge of these technologies, we've maintained a productive and effective manufacturing process," Larian said. "Also, having more than 30 years of experience in the field, we have developed unique internal methods of production."
Realizing dreams
MGA has always prided itself on bringing innovation to each of its brands and products. Recently, it added a Little Tikes Pop Tunes line that includes a drum, guitar, and keyboard that plays children's versions of songs such as "Message in a Bottle" by the Police and "Hot Hot Hot" by Buster Poindexter.
"We strive to offer products that promote the theme of children being able to emulate real life in a safe and creative way," Larian said.
Larian said he always hopes to hear that parents and their children were inspired by MGA to take a chance and tackle challenges that once seemed unwieldy. When MGA first launched Bratz, he said the company was often told introducing a new fashion-doll line wasn't possible.
"We were set on filling a void in the fashion-doll market, and we succeeded," he said. "I hope people all around the world will make it a priority to go after their dreams and turn them into realities."