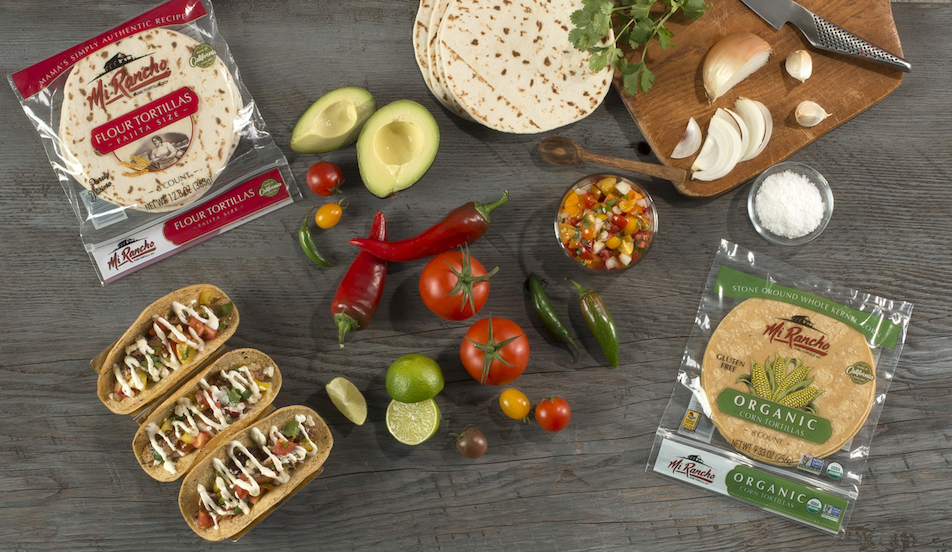 Mi Rancho celebrates 80 years in business with new avenues for growth
but the same commitment to quality that delivers premium tortilla products to a range of markets.
By Staci Davidson, Knighthouse Media
Most people, when they have a craving for a family recipe that brings comfort, have to travel to a parent or grandparent to get the dish they love, or find a way to recreate it on their own. The Berber family took its beloved family recipes and shares them with the world, in the form of the Mi Rancho line of products. It also continues to show its dedication to the quality its family established generations ago with time-tested recipes and processes to delivery products of premium quality. Additionally, by remaining a family owned and operated business, it can ensure this quality is maintained and shared with other families.
"I am so proud of keeping this business in the family and achieving 80 years in business," Owner and President Manuel Berber says. "It's hard to really feel how successful that is, but I am in the 3rd generation of this business and having two sons to continue the family business makes me so proud, especially knowing they will take it from the fourth generation to the fifth."
"I am proud that my brother and I are both involved in the business and we have a great operation in front of us," says Alex Berber, director of sales for foodservice. "There are so many opportunities for the company to grow and for us to continue our family's tradition."
That tradition began in 1939 when Mi Rancho opened on Seventh Street in Oakland, Calif., the only Mexican grocery store in the area, providing top-quality handmade tortillas, Mexican pastries, chiles and spices. People came from all over to get hand-made tortillas and authentic Mexican food. Robert Berber Sr. and Robert Berber Jr. purchased Mi Rancho in 1954, knowing the business had what it took to expand.
"Mi Rancho was the only game in town, as my father used to say," Manuel Berber explains. "It had Hispanic and Mexican products, and when we took over in 1954, there were people who worked in the back making tortillas by hand as well as Mexican baked goods. Once my mom, Ofelia, started to cook and feed people at a hot food counter, everyone came into town to taste her incredible food. It's always been important to keep this a family operation and surround ourselves with key individuals to help us with the business."
With the Berber family owning Mi Rancho, the business started to supply tortillas and chips to local restaurants. It delivered the corn and flour tortillas that it produced, and the business continued to grow. Manuel Berber took over the business as owner and president in 1992.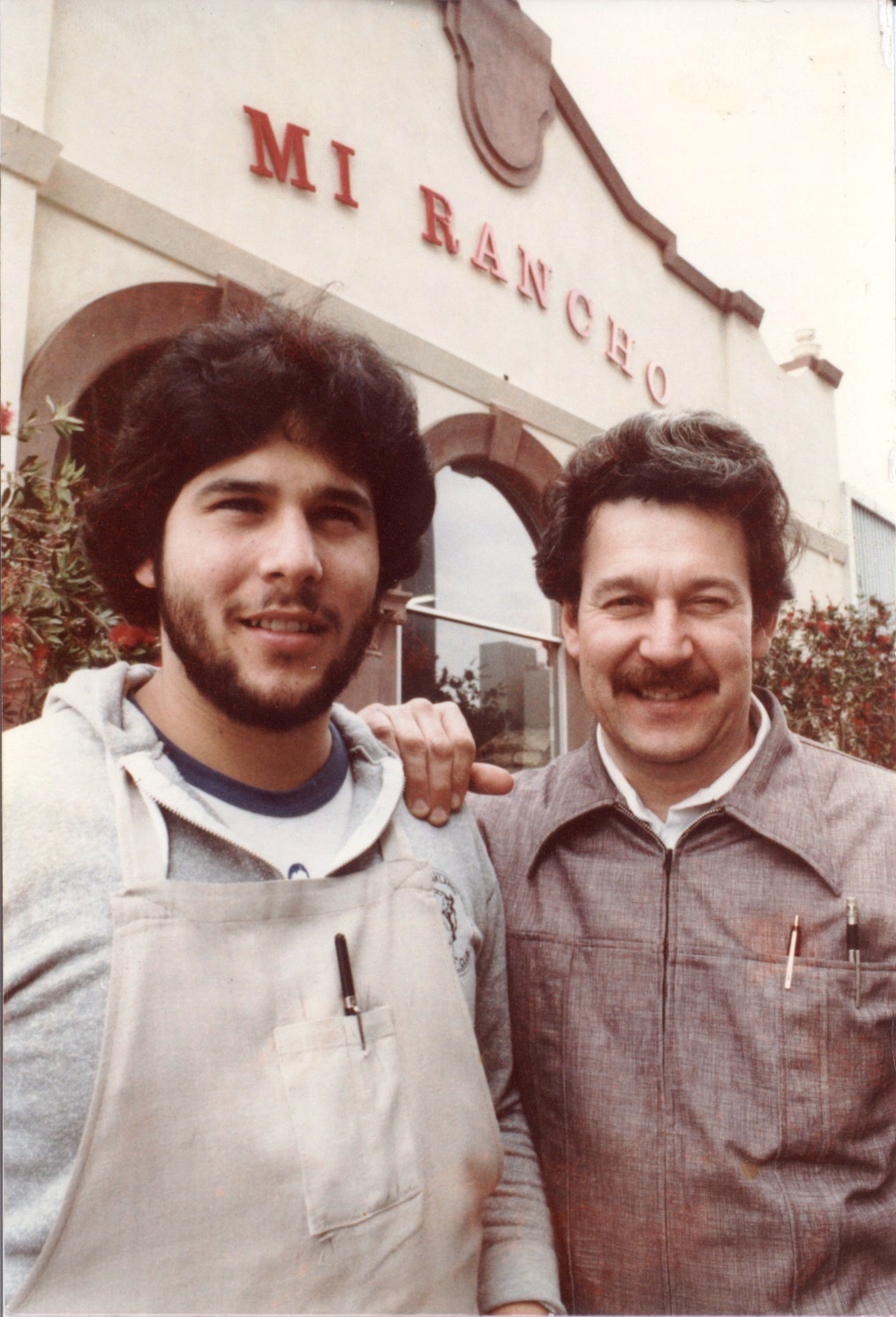 "When we expanded the business really took off," he says. "My role was to expand the operations end of it. We delivered corn and flour tortillas to local markets and restaurants, and then we expanded into the entire Bay Area and then the greater United States. Now, we are exporting, as well. We expanded into two locations to keep up with the growth and demand and prepare for our big plans for the future of Mi Rancho. I want our brand to be a household name, known for crafting the world's best tasting tortillas. The tortilla is very universal – it's not just for one thing. Tortillas are used for so many things now that local Mexican restaurants and high-end restaurants all want our products. Especially because our tortillas are organic and non-GMO – people see them as more of a premium product."
Now, Mi Rancho is using its years of experience and knowledge of producing premium tortillas to expand even further. "We primarily started out just serving restaurants, but we are getting into different businesses and using our products in different ways," Alex Berber explains. "About seven to eight years ago, we got into the retail side, which is a newer aspect to our business. It is a small portion, but it is still expanding in many ways. On the industrial side, for example, our tortillas are being made as a component of another product, like in premade wraps or premade enchiladas. We're also selling our retail products in meal kits. There is a lot of crossover."
Keeping it Real
Today, Mi Rancho produces more than 4.5 million tortillas each day, and that comes to approximately 1.3 billion tortillas each year. The company's products continue to be in demand because of what it describes as "pure tortilla joy," which Mi Rancho is able to deliver from its centuries-old processes. The corn tortillas, for example, employ the ancient Aztec process of nixtamalization, which the company says is "the art of cooking corn." Mi Rancho's process involves using whole-grain corn that is cooked, steeped, washed, ground, always with [AL3]non-GMO corn that is locally sourced in California.
The corn is cooked in lime-infused water in large cooking kettles and then transported to stainless-steel tanks, where the water and lime break through the outer shell of the corn. The corn steeps for 10 to 12 hours, depending on how it will be used, and then the cooked corn is lightly rinsed and ground into fresh masa, using Mi Rancho's hand-carved lava stones. As a result, Mi Rancho's whole kernel corn tortillas come to market with a superior taste, durability and texture. The finished tortilla has subtle toast marks on the outside, while remaining tender.
"Our goal is to keep it real," Manuel Berber says. "Our processes are the same techniques we used 40 years ago, and our corn is non-GMO and organic. We use real corn and we are cooking, steeping, washing and grinding it, and we will continue to do that even though most companies don't do it any longer because it's too difficult. This process may have added costs, but the value and taste in what we produce is completely different. We put a lot into it to produce that premium product."
These processes have remained the same throughout its 80-year history, but Mi Rancho continues to enhance its operation with various efficiencies and reducing waste, while not sacrificing taste. At the same time, the company maintains confidence in the quality of its products by its certifications, which include certified organic by Quality Assurance International, being third-party audited by NSF International, certified kosher by the Orthodox Union and certified by the U.S. Army Veterinary Command as an approved manufacturer and vendor to the U.S. Armed Forces.
"We are constantly going after new certifications and audits to ensure our procedures are as efficient as possible and the products are the best we can be," Director of Business Development Andrew Berber says. "It's important that we third-party validate what we are doing because it supports the trust factor to the consumer and everybody."
The Mi Rancho Experience
Going forward, Mi Rancho plans to maintain its dedication to quality, while finding ways to innovate and enter new markets. Understanding consumers want faster and healthier meal options, for example, the company is providing its products for more grab-and-go meals and prepared foods in the retail segment. Mi Rancho is confident in its ability to meet the growing demand for healthier products that deliver quality, taste and consistency.
"We look beyond the typical avenues," Alex Berber says. "It's not just restaurants anymore, we are finding opportunities with companies that are preparing wraps for supermarket chains and airlines. We've also started doing business with retailers that have specifications about what can and can't be in their food, so we are doing a lot more R&D. We have food scientists who can meet the needs of retailers with ingredients, but also how the product is stored and distributed."
The company's newest product on the market is Mama Carol's THINcredibles, which are thinner organic corn tortillas that are still produced with the nixtamalization process. These are the first tortilla's in a new line of Mama Carol products, which are named after Carol Berber, who is co-owner of the company. She is directly involved in finance, human resources and marketing, but also develops recipes for the company and has an online cooking series Mama Carol's Mi Rancho Kitchen; she also is Alex and Andrew's mother.
"We're really excited about this one," Andrew Berber says. "It's an alternative to our No. 1 seller organic corn tortilla, and we piggybacked on that to see what kind of twists we could bring to the market. This is more versatile, half the calories and twice the joy – it's the same product just half the weight."
This is just another example of how Mi Rancho keeps it in the family and maintains its commitment to quality as the business grows, just as it's done for 80 years. "We are so dedicated to this being a family business, but not just with our family – we want everyone to be a part of the family," Alex Berber says. "With existing and new employees, a big part of our culture is to make sure they feel the family aspect, which is a big part of the experience with Mi Rancho."
"People here really take pride in the quality of the product we produce," Andrew Berber says. "We provide 'pure tortilla joy,' and people really want to do that. There is a big pride factor in producing a quality product that people everywhere can enjoy with their families."