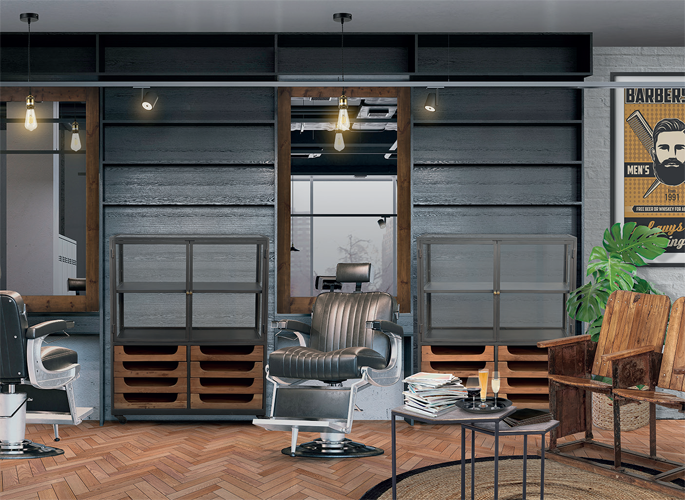 Ready for more
Encouraging and supporting retailers to be inspirational and experiential, Morplan, the UK's leading supplier of shop fittings and retail supplies, continues to help its customers optimize their commercial offering
Benefitting from nearly 200 years of industry experience, and with over 8000 products at its disposal, Morplan has earnt its place as the UK's number one supplier to the retail industry. Serving a wide range of businesses – from florists to fashion boutiques – the company provides an all-inclusive experience for the retail sector, supplying everything from plastic bags and small seasonal items for established stores to the full delivery of display cabinets and retail furniture for brand-new outlets.
"We are a one-stop-shop for all our clients' retail needs," Managing Director Mark Chatterton declares. "Effectively, we start at the wall with the shop fittings and from there we can help to design a customer's entire shop, right through to the gondolas, mannequins and carrier bags."
One of the key differentiators for Morplan in creating exciting retail spaces is the firm's ability to present clients with clear, easily digestible, visual representations of its work. For example, the company operates four sites in the UK that contain examples of mini delis, clothes shops, and other stores designed and delivered by Morplan to inspire the customer.
"Rather than wondering how we can help them, our customers can wander into one of our locations and see three or four different types of shops, fully merchandised and fitted by Morplan," Mark says. "They can get their hands on the product, get a look and feel for what the quality is like, and see exactly how it might work in their space. It's a lab in which customers can experiment – from the biggest retailer to the smallest independent."
Of course, Morplan understands that not every retailer can visit one of its sites, and so, consequently, the company has introduced an online 3D shop planning service and augmented reality tool. In making use of the latest technology, Morplan can now create 3D store renderings from customer plans, as well COMas enable its clients to drop over 200 large retail display products into their stores using a mobile app.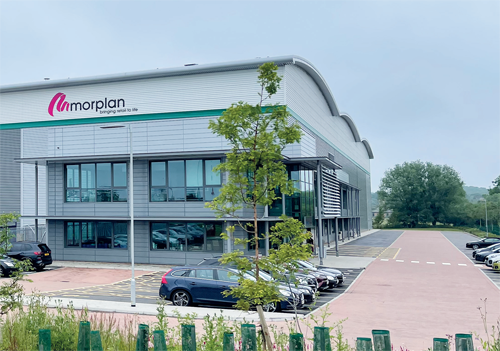 "The technology has been around for a little while for kitchens and bathrooms, but only now are we really starting to enjoy its application in retail," Mark reports. "It allows you to stand in your new shop with a phone or tablet and actually see those fixtures and fittings appear in front of you. It means that, before they even order a product, customers can start to get a feel for the item and how it will work in their space."
Harnessing the latest technology is just one way in which Morplan helps its customers to be more 'experiential'. No longer viewed as a simply transactional activity, retail in the modern world is about delivering the best possible customer experience; Mark and the Morplan team understand this fact better than most.
"When you visit a store today, you don't just walk in, pick an item off the shelf and take it away with you. That is an element of shopping, but retail is much more about creating an experience nowadays, otherwise customers may as well just sit at home and shop online," Mark asserts. "Experiential experiences separate in-store visits from a retailer's online proposition. If you create experiences that excite customers, they will spend more money and visit again in the future. At Morplan, we analyze what great experiential retailers do to create fun experiences and bring those key elements to the market."
Renowned for its wide variety of customers, from John Lewis and Bentley to the RSPCA and the National Trust, Morplan recently redesigned stores for Barnardo's. The project served as yet another example of the value the firm can bring to any retail organization.
"Charity shops are a big part of the UK retail scene. As they battle for a share of the market like any other retailer, they have become much more sophisticated and better at segmenting their offering," Mark states. "Using 3D technology, we helped Barnado's take a real step forward in this respect and the shops we worked on have strengthened their position in the charity retail sector."
In terms of design, Morplan was able to transform Barnado's stores in line with current industry trends that are seeing many retailers pivot from traditional stores with large volumes of stock, to a cleaner, showroom experience supplemented by e-commerce.
"Most certainly, stock volume in all retailers has dropped in recent years. In the old days, there were racks and racks of clothing and items in all colors and sizes, but now shops are much more strongly curated and anything they don't have can be delivered to you the next day," Mark explains. "That means that the displaying of items has changed significantly and so we have grown to support clients in their desire to create a showroom in their stores. Success is all about your brand and how you present it – that's true whether you are an independent, a charity retailer or a major multi-national."
Sustainability is another key trend that Morplan is determined to facilitate, as evidenced by the launch of the company's first biodegradable mannequin. Made of starch and paper, the 'Econatural Female' product arrives at the same time as research suggesting 70 per cent of customers expect retailers to adopt sustainability in their everyday operations.
"I am currently applying for renewal of Morplan's Royal Warrant and, as part of that, we aim to improve our impact on the planet," Mark notes. "We want to provide as many truly environmentally friendly products as possible, whether that is through use of recycled materials or ensuring that items themselves are recyclable. Retailers deserve better opportunities for sustainability, so we are now supplying more biodegradable mannequins, bamboo hangers and other green products."
One hundred and seventy-six years old and still growing, Morplan recently swapped its Harlow warehouse of 25 years for a brand-new, larger site in Milton Keynes. Offering 269,000 square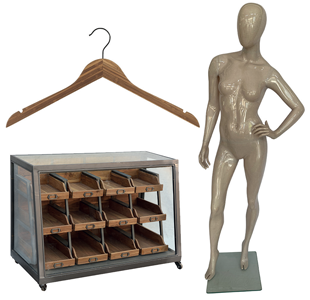 feet of space, the Milton Keynes warehouse allows the company to, among other things, stock more products, in more depth.
"In all honesty, we ran out of space at Harlow about four years ago and ended up using lots of supplementary warehousing in the area, which was hugely inefficient and disruptive to our servicing of clients," Mark reveals. "When the lease came to an end earlier this year, we migrated our warehouse up to Milton Keynes, which, thanks to its size, has allowed for more SKUs, better product availability and the ability to respond more quickly to customer requirements."
With an increasing number of consumers returning to the UK high street following the Covid-19 pandemic, Mark believes that confidence in retail is on the rise again. Having recorded sales levels above that of 2019 for the first time since the beginning of the pandemic, Morplan now hopes to increase its presence on a Pan-European basis. "We currently sell to 82 countries across the globe, but we are looking at different propositions to allow us to serve customers better, more locally," Mark points out. "There are lots of people out there saying physical retail is dead, but I fundamentally disagree COMRetail is changing, but it has always changed and always will. There will always be space for good retailers and the challenge for us, as a business, is to help those retailers be as good as they can be."