NACDS Total Store Expo Wrap-Up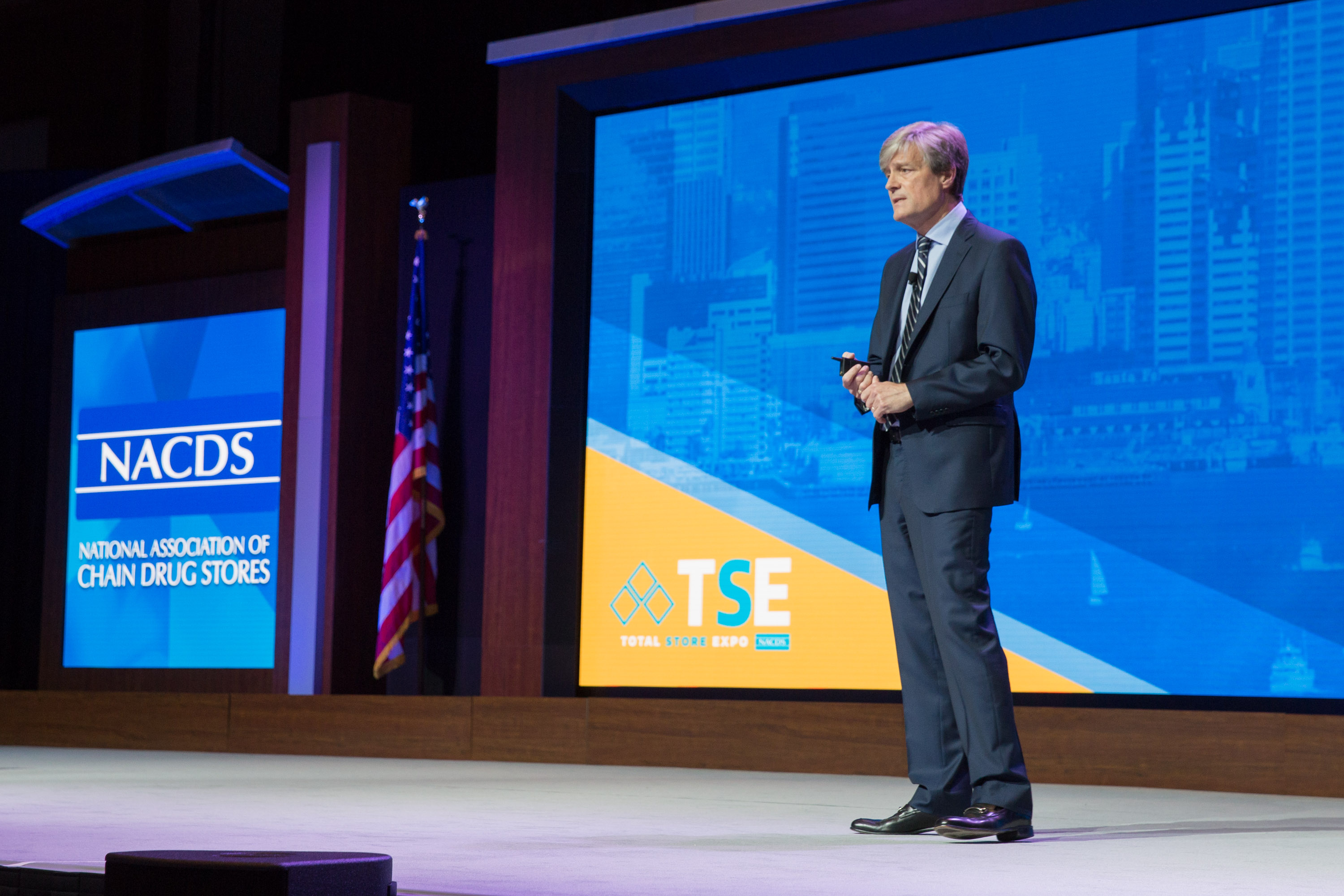 The expo's Business Program focused on pro-consumer, pro-pharmacy issues and community involvement. By Bianca Herron
More than 5,000 attendees convened for The National Association of Chain Drug Stores' (NACDS) Total Store Expo Aug. 19-22 in San Deigo. Held at the San Diego Convention Center, the expo featured more than 700 exhibitors.
With each annual show, NACDS takes extensive steps to help attendees make connections with the right individuals. Several of the highly popular features of the show returned this year, including Meet the Market, where suppliers and retailers meet for brief introductory meetings that set the stage for subsequent and more in-depth conversations.
The show's Meet the Retailer segment allowed retail companies to brief exhibiting suppliers on strategic priorities. On Aug. 20, Total Store Expo held its Business Program where not only General Colin Powell gave the keynote, but also Alex Gourlay, co-chief operating officer of Walgreens Boots Alliance and president of Walgreens Co., spoke as chairman of NACDS.
Retailer and supplier attendees received a comprehensive briefing on ways that their NACDS engagement can shape their companies' future, while helping to address issues affecting local communities, the nation and even the world.
"This is where we come together to do two things: to build relationships, and most importantly to help Americans … The talk of everything is change, and I'm extremely optimistic, particularly with the heart of pharmacists at the heart of our industry … We start with the customer as the focus of the future," Gourlay said.
He noted that NACDS is committed to remaining "forward thinking and highly in tune" with shifting dynamics in the political environment in both retail and healthcare. Additionally, the NACDS is developing a plan to identify NACDS chain members' work to develop shared value that benefits society. According to Gourlay, a survey is planned to gather this information and to describe these findings alongside similar initiatives by the supplier community.
"We are going to tell the story of chains more clearly, and we are going to echo the story of our supplier partners," Gourlay explained. "The NACDS Board of Directors will be finalizing the details of this program and we will be announcing it soon, and I hope you will take the survey when it is available. The first step is to measure this engagement so we can tell, learn from, and continue to improve our story."