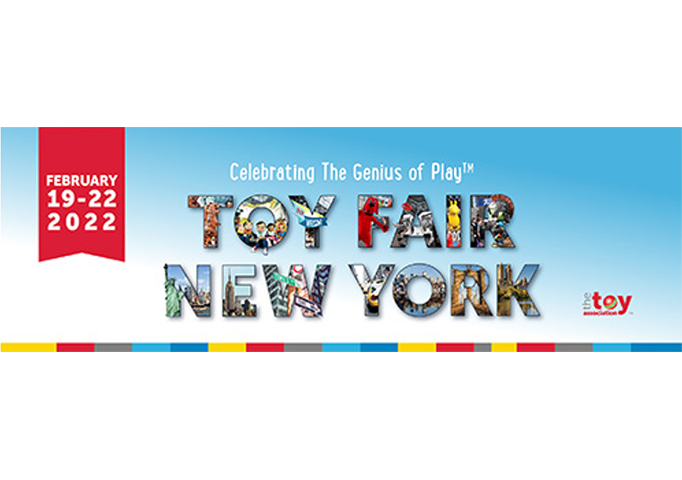 New date for Toy Fair New York!
Commenting on the new dates, Steve Pasierb, president & CEO of The Toy Association said: "For more than a century, Toy Fair has brought together global buyers, sellers, importers, inventors, licensors, entrepreneurs, media, and everyone else with a stake in the play business. This is a legacy that we will continue while moving forward with a reimagined show in the heart of New York City that best serves all audiences relying on Toy Fair to advance business in a rapidly evolving retail and manufacturing environment – and tap into New York's unique position as a finance and media hub. With the dates for Toy Fair New York 2023 now set, businesses have ample time to plan for what is sure to be an exceptional and much-anticipated show!"
The Toy Association continues to serve the industry and will hold a 2023 Preview & 2022 Holiday Market this September in Dallas, TX, where retailers can shop this year's holiday must-haves and preview innovative product for next year. Exhibitor applications open Tuesday, April 5 for priority placement; the general application period for all sellers opens Monday, April 11.
"The Preview & Holiday Market will help toy professionals bridge the gap between now and Toy Fair New York as they activate their go-to-market plans this fall," added Kimberly Carcone, senior vice president of global market events at The Toy Association. "Joining the industry in person this September 20-22 to preview the latest trends impacting toys and play will help end 2022 on a high-note and lay the groundwork for a successful new year!"
Details about Toy Fair New York 2023 will be shared in the coming weeks at www.ToyFairNY.com.