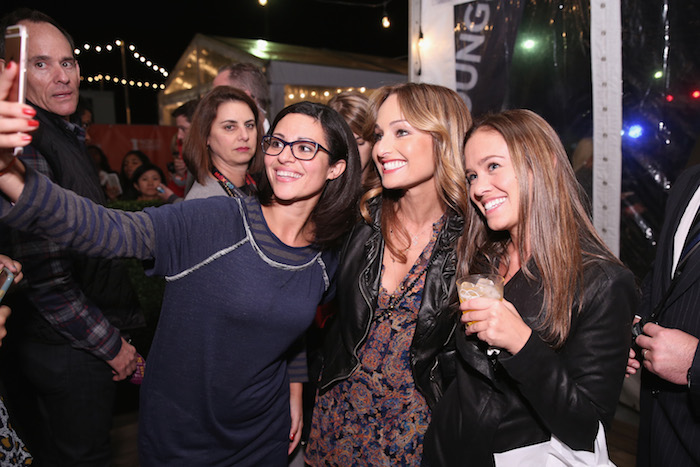 The ninth annual Food Network and Cooking Channel New York City Wine & Food Festival presented by Coca-Cola (NYCWFF) will once again set out to help "Eat. Drink. EndHunger." this fall. With nearly 100 events and more than 350 participating talent, the industry-wide celebration showcases what's on trend and what's next in the ever-growing epicurean landscape.
Since its inception, NYCWFF has successfully raised more than $9.5 million to support the fight to end hunger by working with its charity partners, No Kid Hungry and Food Bank For New York City.
Festival founder and director, Lee Schrager, who also serves as senior vice president, communications and corporate social responsibility at Southern Glazer's Wine & Spirits, enlists both established and up-and-coming talent from all over the world to participate in his signature mix of events that range from hands-on classes, to panel discussions to expansive walk-around tastings held on Piers 92 and 94 in Midtown West.
This year, Coca-Cola joined the bill as the official presenting sponsor after partnering with the festival for eight years on various events. Additional sponsors will include past partners Delta Air Lines, New York Post, MasterCard and new to this year, Alfa Romeo, who has come on as the official automotive partner, and PEOPLE magazine.
The Festival will have an expanded presence in Brooklyn with its signature event Chicken Coupe hosted by Whoopi Goldberg and Andrew Carmellini at the newly opened William Vale Hotels, and debut events like Best of Brooklyn presented by MUNCHIES hosted by Action Bronson and Game Day Eats hosted by Jaymee Sire in the borough.
Also new this year, the Rooftop Chopped event at Pier 92 will allow lucky attendees to meet with show producers and casting executives and audition live for the show. The 130,000-foot Grand Tasting presented by Shoprite event is a culinary wonderland that will – for the first time – offer a ticket option for all-ages to attend the culinary demonstrations where the likes of Rachael Ray, Anne Burrell, David Burtka, Bobby Flay and more will take to the stage.
Between NYCWFF and its sister SOBWEFF®, which takes place each February in Miami, Fla., more than $32 million has been raised to benefit the respective charities for each Festival. Beyond the funds raised, both festivals hope to draw attention to the vibrant dining cultures within each city, provide economic stimulus in
Tickets and additional information are available at www.nycwff.org
The Brand Liaison is cooking up new licensing opportunities for celebrity chef and daytime talk show host Robert Irvine.
The CW Network, Tribune Studios and Irwin Entertainment announced September 12 as the premiere date for "The Robert Irvine Show." The 60-minute daytime conflict resolution talker will air Monday through Friday, 2:00-3:00 p.m., on CW Network.
Irvine, a versatile celebrity chef with more than a decade of television under his belt, has a strong following as a fitness guru and is a tireless advocate of our nation's veterans, active duty military and military families. "The Robert Irvine Show" will showcase Irvine providing help to families with his signature "tough-love" approach to therapeutic work.
Led by licensing agency, The Brand Liaison, licensing opportunities for the show will include cookware, food preparation, storage and other kitchen products, as well as healthy meals and snacks and fitness products.
"Robert Irvine has a larger than life personality that comes shining through the screen," stated Brand Liaison President Steven Heller. "His brand is so unique and expands well beyond the kitchen. He is an incredible motivational speaker and role model."
"Every phase of my career has had a service component. That is by design. I never wanted to just cook; I wanted to help as many people as I could. Specifically, helping people resolve personal conflict is the aspect of Restaurant: Impossible that sets it apart and makes it so popular," Robert Irvine said. "My new talk show allows me to help people resolve conflict and move forward in their lives with renewed focus. I'm thrilled that Tribune, the CW, and Irwin Entertainment saw the value in a show like this. It's going to make for a great show and allow me to do what I love most."