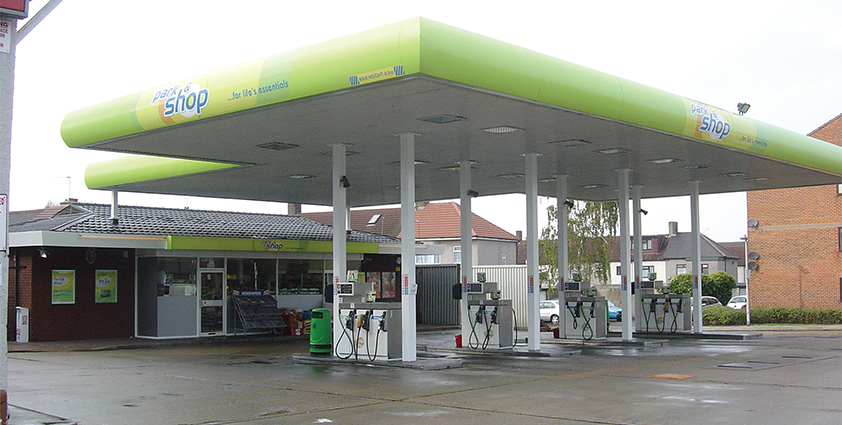 On-the-go excellence
Leading UK operator of petrol stations and forecourts, Park Garage Group, sees enduring success as it teams up with major retailers and suppliers
Founded in 1975, Park Garage Group (Park Garage) is a family run business driven by a desire to provide great customer service, and an unparalleled retail experience. The company works with a number of the UK's leading retailers and suppliers, in order to provide its customers with the best possible service. Park Garage Group is a major player in the petrol station and forecourt industry, having rolled out its extended retail experience, known as the Park and Shop program, in petrol stations all across the nation.
Throughout its 46-year history, Park Garage Group has grown and developed exponentially. Originally being founded by Mr. and Mrs. Tandon, in Canning Town, East London, the company soon expanded its footprint, moving to a freehold site near Croydon in 1996. That same year, under the watchful eye of Balraj and Sunil Tandon, Park Garage Group became a PLC, and won a Forecourt Trader Award for 'Best Small Site'.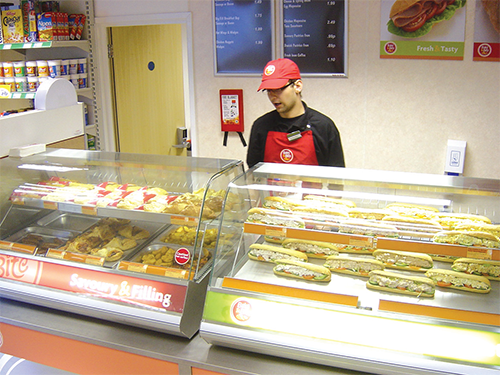 Since then, the company has continued to grow. It opened its first off-license store in April 2003, at Feltham. The site marked the beginning of a new chapter for Park Garage Group, and won it another Forecourt Trader Award, this time for the 'Best Use of Retail Technology'. Riding high off this wave of success, the people behind Park Garage Group decided to take on a new venture, opening up the Park Café and Park Valet later that year.
Diversifying the company, with new retail outlets and service options, continued to ensure Park Garage Group's success, as it won numerous awards, and became one of the UK's top 50 independent retailers. Soon, the company established its renowned Park and Shop model, which turned the experience of stopping for rest and fuel into an opportunity for leisure and fun. By 2009, the model was so revered within the industry that a prominent member of Park Garage Group's management team, Miles Harvey, was invited to speak at the Institute of Grocery Distribution on how to meet customer needs through Park and Shop.
Dedicated to continuous innovation, Park Garage Group went on to launch its commission operator model in 2012. This program was a success, and it was rolled out across all Park Garage Group sites by the start of 2014. From here, the group's success was catalyzed by a high-profile partnership with Texaco, which allowed the company to introduce Park and Shop radio to 23 sites across England.
Making effective use of the industry's most cutting-edge technology, Park Garage Group made a £1 million investment in WashTec, an advanced, total-vehicle washing system. Since Park Garage Group's investment in October 2016, WashTec has become one of the world's leading suppliers in this category, offering innovative solutions for all aspects of car, van and motorcycle washing. Available on most Park Garage Group sites, the WashTec system combines jet washing with air, water and vacuum machinery to provide a comprehensive clean.
Encouraged by the success of its partnerships with WashTec and Texaco, Park Garage Group continued to pursue strong working relationships with other retailers throughout the 2010s. In 2017, the company signed an exclusive deal with Seattle's Best Coffee and Aryzta Food Solutions, ensuring its locations could provide coffee and on-the-go food to travelers.
The following year, Park Garage Group was able to add eight sites to its petrol station and forecourt network. This impressive expansion encouraged Ginsters to partner with the group on a range of delicious pastries and sandwiches, and saw it nominated for a Specialist Achievement Award by Forecourt Trader.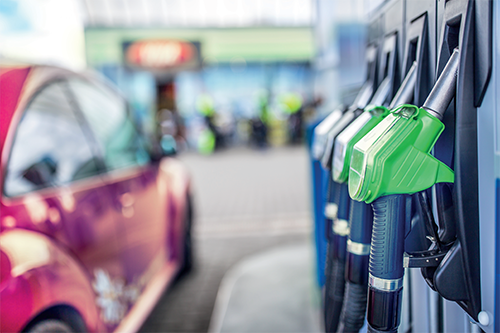 Today, Park Garage Group is one of the Petrol Retailers Association's longest-standing members, and an active member of communities all across the UK. It has achieved ISO 9001:2008 registered accreditation for the operation of fuel and convenience store forecourts, and won the Grocer Gold Award for Best Independent Retailer.
The company has continued to grow over recent years thanks to a number of key partnerships. Amongst Park Garage Group's partner brands is Epicurium, an on-trend health food provider, known for its bite-sized snacks and innovative, good-for-you alternatives. Epicurium also supports Park Garage Group by providing insight into the latest snack trends, offering informed category advice to site managers across the UK.
Two of the biggest names in Park Garage Group's brand partnership portfolio are BP and Shell. These companies provide a comprehensive selection of fuels to suit the needs of all Park Garage Group customers, regardless of their vehicle needs. BP is the company's primary supplier of graded fuel, including its new BP Ultimate range. The partnership also allows customers to use their nectar card at any Park Garage Group location.
Shell has been a reliable partner of Park Garage Group since its inception in 1975. The company supplies Park Garage locations with V-Power, Nitro Plus and Fuel-Save fuel, alongside the opportunity for customers to collect reward points using the Shell Drivers' Club Card.
It is clear that Park Garage Group is an informed and strategic company, with a keen insight into the process of making effective and long-lasting brand partnerships. By providing its customers with a diverse range of retail and hospitality options, as well as industry-leading car cleaning and maintenance services, the group has not only secured its success, but supported travellers and commuters all across the UK.
As a customer-centric organization, Park Garage Group responded effectively to the Covid-19 pandemic. Starting in March 2020, the company acted swiftly in order to protect its customers and adhere to government guidelines. Alongside the addition of Perspex counter guards, gloves and masks, Park Garage ensured more regular pump cleaning, regular radio announcements, and the introduction of social distancing at every Park and Shop location.
In addition to its practical manoeuvres, which ensured the physical safety of customers and staff alike, Park Garage Group committed to donating £30 per site to the NHS for every week that the UK was in lockdown. Today the company's total donation stands at an amazing £20,000, a generous and unparalleled contribution to the overall health of the UK.
In light of Park Garage Group's impressive philanthropic efforts, it comes as no surprise that its Group Director, Balraj Tandon, recently received an MBE from Prince Charles. This incredibly high honour recognizes Park Garage Group's contribution to the NHS, and its involvement with communities across south London.
As of today, Park Garage Group remains a proud family business, with three generations still active within the operation. The company will no doubt continue its long legacy of innovation and customer service, as it plans to extend its retail offering, and make major acquisitions in the coming year.
https://www.parkandshop.co.uk