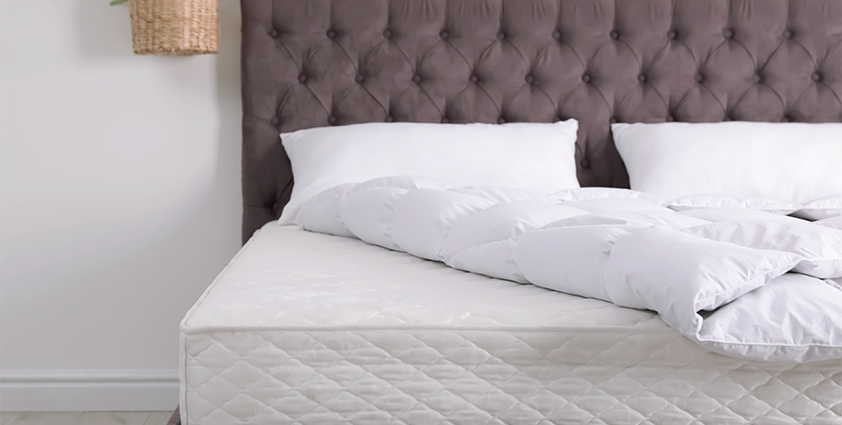 Where sleep happens
Since 1989, Mattress Warehouse has provided customers with a comfortable, supportive and affordable range of bedding that is guaranteed to leave them sleeping soundly
As a nationally recognized brand with over 300 stores, Mattress Warehouse offers a wide variety of mattresses and bedding to enable customers to improve their lives through better quality sleep. The company has been serving guests for over 30 years, using cutting-edge technology to match customers with the ideal mattress for them. Thanks to its enhanced understanding of how sleep affects health and well-being, Mattress Warehouse has seen enduring success and rapid growth across the US.
Since its start, Mattress Warehouse has been an industry-leading retailer with a diverse range of products to solve any sleep problem. The company's long history provides it with a strong foundation for success, as company President and Chief Executive Officer, Bill Papettas, discusses: "The company was founded in 1989 in Frederick, Maryland, by John Ahern. He started out with the first store, which he ran along with his wife.
"John did everything, from ordering and unloading the trucks, to stocking shelves and selling to customers, to delivering the product to customers' homes. He built strong connections with vendors, customers and eventually team members as he grew.
"He saw a lot of success with his first store, and soon began adding new locations. He opened a second store in Rockville, Maryland, and then began expanding outside of his local region, with stores in Pennsylvania, Washington DC, Virginia, West Virginia, New Jersey, Delaware, North Carolina and South Carolina. He took his time expanding the Mattress Warehouse footprint, choosing locations carefully and working with the teams there to ensure success.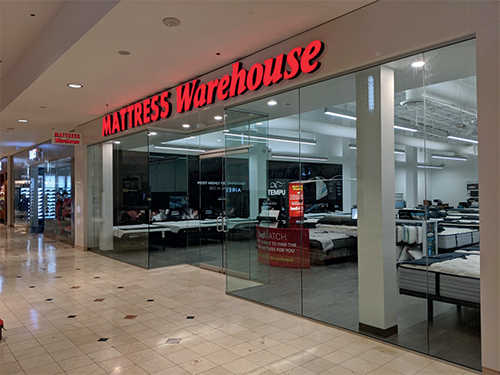 "The company reached its 100-store milestone about ten years later. In 2012, we reached 150 stores, and since then we have doubled our store count. Today, we operate over 300 stores across the US.
"We are now the second largest independent bedding retailer in the country. The company continues to grow; it really is just a tremendous success story. Our founder hired a really great team of people, who have been able to keep the company growing for years."
Being a customer-centric operation has maintained Mattress Warehouse's success over 30 years. As Bill confirms: "Our customers are absolutely key to the success of Mattress Warehouse. Our mission is to improve our guests lives, and that is something not every retailer can say. When you look at the pillars of good health and well-being, they always include a good diet, lots of exercise and plenty of sleep. We provide one of those three incredibly important things to our guests.
"We deliver a product that people are going to spend a third of their life on, and so getting it right is absolutely critical. Sleep is a necessary component of your health and well-being, and we know getting good sleep can help to prevent many diseases
"We provide our team with extensive training around the importance of sleep and the ways it can improve guests' lives. All of our new team members go through 160 hours of training to prepare them in assisting our guests.
"In addition, our stores are larger than is standard for our industry, which allows us to show more beds on the showroom floor for consumers to try. We ultimately want to live up to what our brand name suggests, by carrying an incredibly wide assortment of mattresses that will suit the needs of any and every customer. Customers will find well-known brands such as Tempur-Pedic, Sealy, Stearns & Foster, Serta, Beautyrest and Kingsdown as well as Casper, Purple and Nectar. We pride ourselves in not only providing these major brands for our guests to try before they buy, but also in the fact that the vast majority of the products we carry are sourced locally. We value our relationships with our manufacturing partners and believe these partnerships allow us to provide superior products to our guests.
"As you would expect from a warehouse, we provide our guests with the best value at every price point. Our guests know they will get the best price from us, but we also re-enforce that confidence with our one-year price guarantee."
Because of its dedication to customer service, Mattress Warehouse believes in matching the customer to the right mattress based on their individual sleep needs. They use the latest in sleep technology with their renowned bedMATCH® system. As Bill explains: "Buying the right mattress can be difficult. It can require a lot of research and often customers feel themselves getting confused or overwhelmed by all the different options.
"We wanted to take the guesswork out of that process, and give customers the absolute best option for their personal needs. That's why we have introduced a new kind of technology to all of our stores that actually analyzes the customers body and evaluates what kind of mattress will work best for them.
"bedMATCH® is incredibly accurate. It takes 18 measurements of the customer's body to create a profile that is then matched with the best mattresses for their body. Using this information, we can narrow down our standard in-store selection, which is between 60 and 70 mattresses, to about six or seven models that would be ideal for the customer.
"It's really important for us that we get it right the first time, so that our guests aren't put through the hassle of having to exchange the product. We have invested heavily in the technology necessary to ensure we are giving customers the best possible solution every time." These investments in the latest technology show just how dedicated Mattress Warehouse is to providing its customers with an effective and informed experience.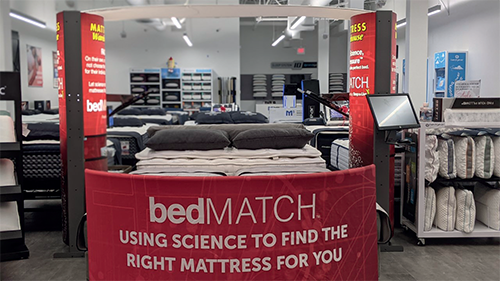 Bill affirms, this belief in providing the best experience is an important part of the company's culture: "Team members are the most important element when it comes to the success of Mattress Warehouse.
"We invest heavily in training. Our instructor to associate ratio is pretty remarkable with one instructor available for every 15 associates, and those training managers are there in addition to our field leadership team.
"It's important that we provide our team with all the tools they need so they can properly take care of our guests. A typical associate is in training for about a month. In addition to this training, every year we bring all of our associates into a sleep seminar so they can stay up-to-date on the latest science on sleep and sleep innovation. This ensures that they are able to give our customers the best experience.
"I think a lot of our success comes down to the wealth of knowledge that we have built throughout our different teams. We understand that our role as a retailer is to solve a problem for the customer. People often come in because they haven't been sleeping through the night. They might be in pain, sleeping hot, tossing and turning or waking up several times throughout the night. We want to make sure that our team is well versed in sleep science and how a mattress might help to solve these sleep problems."
Maintaining such a strong sense of shared purpose within the company meant that Mattress Warehouse was able to continue growing, and developing its brand, throughout the Covid-19 pandemic. "The pandemic was an unexpected challenge for the company, but we managed it well.
"At the beginning of the lockdowns, we partnered with Tracy Jones, our Chief Marketing Officer and began working on a new concept store. We really leaned into the idea of using the warehouse brand to give it a more industrial look. It was a really exciting venture that has moved our brand forward.
"We also remained active in other areas. For example, with the leadership of Tom McFadden, our Vice President of Merchandising, our supply chain team secured materials and products for the company in anticipation of longer lead times. We also improved our digital marketing strategy helping us get in front of and serve more customers. In the end, those months in lockdown really helped us solidify the Mattress Warehouse brand, and, since we have re-opened, things have been incredibly busy.
"We opened a new location in New Jersey just two weeks after the lockdown ended, which really shows how much the company kept moving forward during that time, despite the stores being closed. The lockdown period also gave us the opportunity to talk to a number of landlords regarding new locations for our stores. We built up a lot of strong connections that way, which has been really helpful as the store footprint continues to grow," states Bill.
Having emerged from the pandemic with a renewed sense of brand identity, Mattress Warehouse continues to thrive. Looking forward to the company's future, Bill comments: "In 2022, we will continue to grow and strengthen the core capabilities of our brand. We are making a lot of investments into our future this year, and in a few years' time I expect us to be well north of 500 stores. I expect to see our footprint growing into the North and South of the country organically, and, in turn, that will enhance our omnichannel abilities
"We want to be able to meet our customers wherever they are, whether that's online or in-store. An important part of that is building up a national presence, but we want to grow carefully, so that we don't lose our ability to connect and communicate effectively with customers. We have put several new services in place, including the option to pick up online purchases in store.
"Our goal for this year is really just to make sure that customers receive a seamless experience, whichever way they choose to shop. We plan on elevating our use of technology to make bedMATCH® even more effective, and we will also be updating our online space to be more informative. There is a lot of research happening right now, and it's important that we stay at the cutting edge," he concludes.
It's clear that Mattress Warehouse's success is due to its prioritization of its guests and its team members. Its constant pursuit for innovation and process improvement will ensure it remains the dominant specialty retailer in its category.
https://mattresswarehouse.com