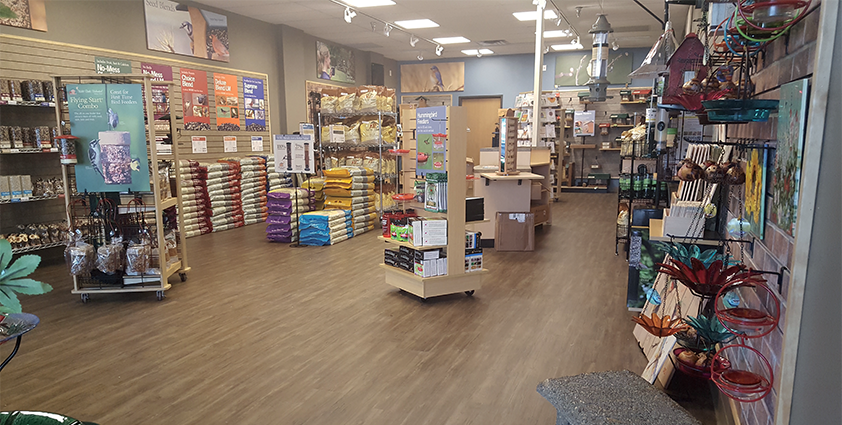 Look no feather
Since its inception, Wild Birds Unlimited Inc has been determined to create an environment of education and peace for its bird-watching customers
Paul Pickett, the Chief Development Officer/EVP of Franchising of Wild Birds Unlimited Inc. (Wild Birds Unlimited), is proud of what this company has become, and he shares the story of how it grew into one of the largest franchise retail stores for birds in the US. "It all started with Jim Carpenter, our Founder/CEO," he says. "He started up his first Wild Birds Unlimited store in 1981, with 800-square-feet of space, in a northside neighborhood in Indianapolis. It was very simple, but people loved it because of the little oasis he created. He put smiles on everyone's face, and he thoroughly enjoyed helping people engage with nature."
Since then, the company's name has spread its wings to encompass a total of 355 locations, with another 12 signed franchise agreements on the way. At the time of interviewing Paul, which was the end of April 2022, he divulged that an additional location was being confirmed that week, with two more to be cemented. "We have continued to grow throughout all these years, and now we have over 50 people on our support center team, so it's really quite an amazing achievement," he states.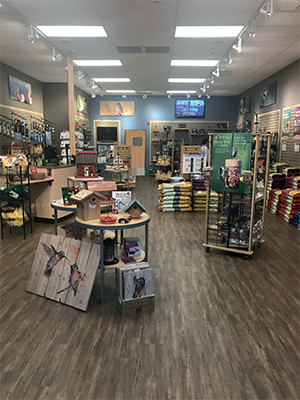 In describing the atmosphere of the stores, Paul highlights that each shop is designed for customers to feel as though Wild Birds Unlimited is an escape from the bustle of daily life. "When you walk into our stores, you'll typically hear bird sounds or soft music playing. It's clean, it's calming, and there are loads of pictures of birds and nature throughout the vicinity. We have an amazing Store Design and Planning Manager, who has designed our look and feel to make it helpful and educational for the customers. This then enables them to choose the right products and easily maneuver through the stores.
"At the same time, it is still a retail store, and considering the amount of effort we put into creating an excellent customer experience, we want to do the same for those working behind the counters. This is why we have accentuated the atmosphere for a bright and beautiful aesthetic that feels as though you have stepped into the great outdoors when you visit us, because it also makes a wonderful place for our franchisees and sales associates to work in," Paul shares, adding that customers have often shared that Wild Birds Unlimited is one of their favorite places to visit when they're feeling stressed.
Like many retail businesses over the last two years, Wild Birds Unlimited's supply chain has experienced unprecedented challenges. However, Paul highlights that the company's franchisees and suppliers have responded exceptionally, and deserve a great deal of credit for their efforts to ensure customer needs are seen to. "As you can imagine, it has been difficult, but we have always felt that having a strong connection between the supplier of the product and the franchise store owner is very important to ensure that we keep going. Our franchisees purchase their product directly from our approved suppliers, so we do not get in the middle of that relationship.
"One of the reasons as to why we have overcome certain supply challenges is because we have an excellent product and supply department that negotiates our purchasing deals, and develops proprietary products for our suppliers. The team there works very closely with our vendors to gather information so that we can keep our franchisees well informed.
"During the first year of the pandemic, although we were not hit as hard as other retailers, it soon became quite difficult. As a result, we turned to education, communication and working closely with our suppliers to help them find additional places to source some of the product, which is why we have remained successful. I feel as though we have done a great job of helping our franchisees come together by giving them the tools to explain to their customer that if something is not available, there are always alternatives that would be just as good," Paul says.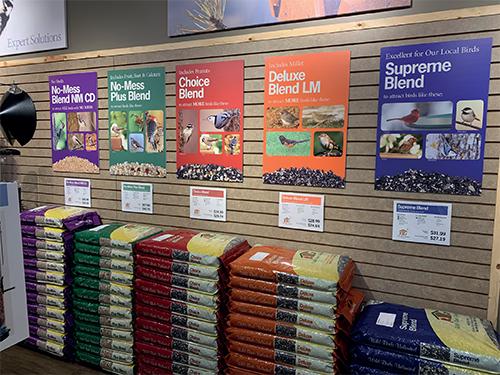 Fortunately, the company's franchise owners are both nature and people lovers, and, according to Paul, have all subscribed to the business's mission to bring those two passions together. "Throughout the last two years, they have been so patient, wonderful and supportive, and I think that is a combination of the environment they work in, and the love they have for this particular niche. They have pushed us to support them, which has established this collaborative project that we have been very grateful to learn from," he expresses.
With that in mind, Wild Birds Unlimited is not letting the challenges of the last two years prevent it from embarking on an excellent journey in 2022. "We have a fantastic growth trajectory to look forward to this year. Our goal is to add ten stores per year, which is pretty much the sweet spot for our franchises.
"A lot of our development is internal, so we have a few existing franchisees who are adding more stores under their ownership, and that has been a result of working with our current stores to manage, train and provide them with the resources necessary to expand," Paul shares.
Furthermore, he highlights that the business's united and supportive company culture has played a significant role in its growth as well. As some of the team prepare for retirement, Paul explains how Wild Birds Unlimited is determined to look after those who have dedicated their careers to the retailer, as well as encourage those who are just starting out. "We are spending loads of time helping our franchises that will be leaving us soon, so that when they go, they receive a great exit package. In addition to that, we are bringing new people on board who have focus and excitement, and will contribute a more vibrant energy the stores," he shares.
Keeping this information in mind, Paul brings our discussion to an end by stating that Wild Birds Unlimited's secret ingredient has always been its customers. "It's an absolute pleasure to see our customers so happy to have a place where their hobby is taken seriously. At the moment, the spring migration is underway and the hummingbirds are back, and it's really fulfilling to see how excited everyone is; even more so for us to be a part of that. It is a true reflection of the relationships we have created with our staff and our customers. Those moments of joy they experience because of what we do makes all the hard work worth it," he concludes.
https://www.wbu.com/