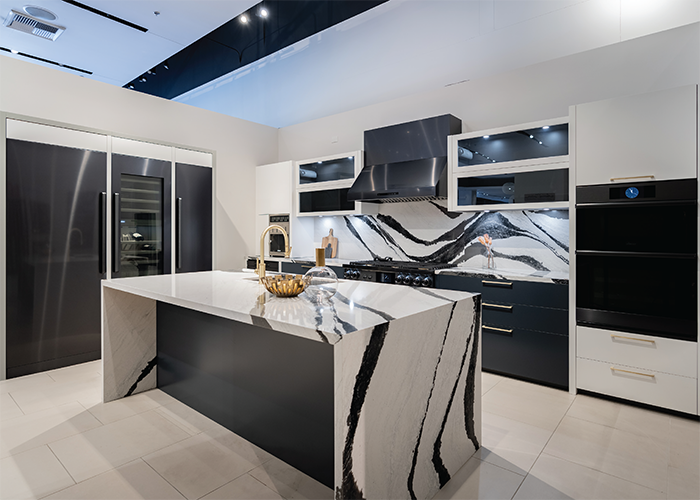 The home of luxury
Founded in 2007 PIRCH has gone from strength-to-strength during Covid-19, and is now looking forward to the opening of its latest showroom, set to deliver the very best in luxury merchandising
When Jim Stuart and Jim Manney had to go through the process of remodeling their homes, they knew that the experience wasn't all that it could be. They believed they could do better – and in 2009, they did, founding PIRCH. Its aim was to take the experiential model traditionally associated with luxury kitchens and bathrooms, and bring it to appliances. The company has pursued that mission ever since, successfully rolling it out across a total of seven luxury showrooms, housing coveted brands in kitchen, bathroom, and outdoor design.
Despite more than a decade of operation, PIRCH has enjoyed particular growth since the arrival of Covid-19, with 40 percent growth in 2020, followed by a doubling of its business entirely in 2021, as the shifting needs of its clientele brought about a heightened emphasis on the home.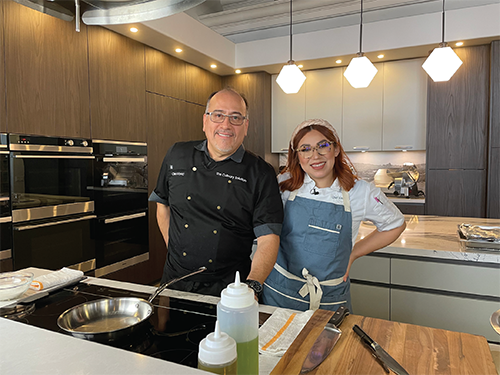 "The trend is particularly pronounced within the luxury market," explains Steve Smith, President and CEO at PIRCH. "Typically, our customers probably spend less time in their homes than any other demographic. They travel more, they eat out, and so they have a beautiful home that isn't particularly lived-in. Suddenly, when you're forced to cook at home seven days a week, you immediately figure out what you don't like, and you identify things you want to change."
A second factor in the company's recent success has been the existence of its industry-leading installation team, set up to assist with kitchen preparation and appliance specification. As an essential function, it allowed the business to continue operating throughout Covid-19, in order to provide customers with vital replacement services.
"Construction has many variables, and most companies will work to be accountable for as little as possible," notes David Martinell, Director of Customer Care at PIRCH. "We think the opposite, because we know we can do it better. That's why we have our own manufacturer-certified installers – full-time, payroll employees of PIRCH. Many of our competitors use third-party installers. We even go as far as to come out a week beforehand in the case that modifications are needed before the installation team arrives. Likewise, after the sale, our customers will continue to receive the same diligent care and attention to detail from any interaction they have with a PIRCH employee.
"Choosing new appliances, plumbing fixtures, or embarking on a remodel can be a scary, overwhelming process," he adds. "Therefore, customer support is absolutely critical in every aspect to ensure aesthetic, functional, financial, and timeline goals are met for a project. Whether it's a new refrigerator, or a complete home remodel, by making the correct decisions on product selection and type of installation, you can avoid costly modifications or unnecessarily extended construction timelines."
It's a philosophy that extends to the showroom, too. The principle behind its founding, the experiential model remains at the core of PIRCH's strategy to this day. "I am a believer in emotional merchandising," Steve says. "In our showrooms, we display faucets, sinks, tubs, even grills in settings where customers can envision them in their own homes. We have chefs in our stores who will cook using our products, we have working shower heads, and we have people on hand who can introduce you to the niche functions of any given product, in every style you can imagine."
"We share the same clients as Ferrari, Rolex, and Louis Vuitton," agrees Breann Shumaker, Store Director at PIRCH's Costa Mesa showroom. "For that reason, our showroom has to be inspiring right from the very first impression. Our products are showcased in well-designed, stylistically trendy live displays. We can provide our clients with hands-on demonstrations using the products that they're looking to put in their home.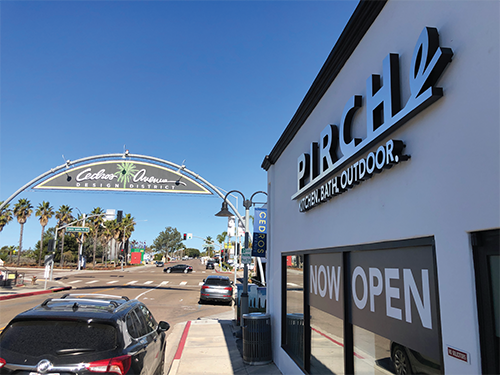 "Where else can you go and get a complimentary top-shelf cappuccino with locally roasted espresso beans pulled on a La Marzocco?" Breann asks. "Likewise, our culinary team prepares amazing food for our clients. We want customers to immerse themselves in the experience here in the showroom so that when they leave they feel they made the right decisions – both in product selection, and in choosing PIRCH."
As Will Dillard, Chief Operating Officer at PIRCH, is keen to emphasise, the key is to understand the customer's perspective. "Our goal is to help pair each customer with the products that will best support their needs," he remarks. "There are so many options available these days for almost everything we have in our homes, that making the right selection can be exhausting. Our team focuses on understanding the lifestyle of each customer so that we can make the best recommendations to suit their needs. We typically start the experience by asking, 'How do you want to live?' and then we help the customers navigate from there."
To bring this luxury experience to life, it goes without saying that PIRCH's business is built on a set of strong relationships with leading, internationally recognized brands. "Every manufacturer wants something different for their brand, and at PIRCH, what we deliver is unique," Steve remarks. "We display the product how they want it displayed, and we can sell it in the way they want it to be sold. Our vendors feel very comfortable that we're a good partner, and they want to dedicate the resources, provide the displays, and supply us with products."
Not to be forgotten, is the invaluable contribution of PIRCH's staff. "When you walk into the showroom, it's gorgeous and has everything under the sun for our customers to see and get their hands on," says Jeremy Prosser, Director of Installation at PIRCH. "But just having a beautiful showroom isn't enough. We have some of the most professional and knowledgeable sales staff in Southern California, and it starts with them."
"Our personalized tours are curated by the most skilled and professional sales associates in the industry, bar none," Breann confirms. "In plan and design analysis, proposal generation, order processing, product fulfilment, delivery, and installation, our execution is unmatched."
Confident in its capabilities, PIRCH is predicting strong performance throughout 2022. "The luxury bracket is different to the rest of the market," Steve reflects. "We believe we're going to see people continue to invest more money in their homes than they might have done previously. We already have a long pipeline of projects, and we're seeing demand accelerate yet further. To meet that, we're opening two new showrooms this year: one in Mission Viejo, to be finished in April, and an expansion of our showroom in Laguna Niguel's Laguna Design Center scheduled to be complete in June."
"Before the end of the year, we'll also be opening up two new distribution centers to help us better serve our customers," Jeremy adds. "On the install side, we are building new programs to improve our relationships with builder partners and our residential customers, which we believe will make choosing PIRCH a no-brainer. Ultimately, we hope to become a juggernaut in the industry without question."
For Steve, everything comes back to the customer. "There is an unmatched feeling of pride when you receive a note showing you how much someone is enjoying their new appliances, or telling us how much we've changed their lives," he reflects. "We're in the business of showing a customer the things that they don't yet know they can do – whether it's a steam oven that can help them bake faster, or a zip faucet that allows them to get boiling, sparking, and cold water out of the tap instantaneously.
"Some of these products are so impactful, you can literally design a kitchen around them," he reflects. "It's an industry with a lot of moving parts, but get it right, and you become very difficult to compete with."
www.pirch.com