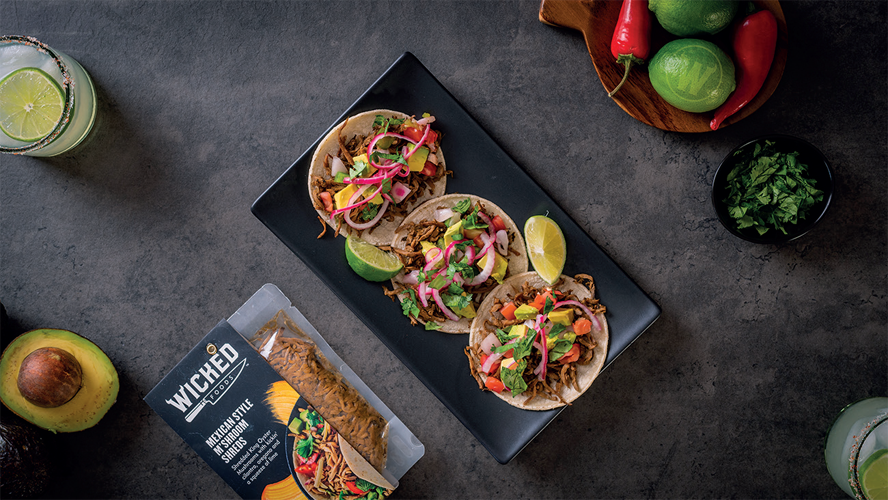 The round was co-led by pioneering plant-based foods venture fund Unovis Asset Management and Thailand-based NRF Nove Foods.
World renowned chefs and brothers Derek and Chad Sarno created Wicked Kitchen and with it, a range of flavor-forward vegan products, first launched in January 2018 in the UK in collaboration with Tesco, one of the largest food retailers in the world. Following unprecedented success in the UK, the pro-plant brothers are now bringing the Wicked Kitchen product line home to a hungry American audience keen to incorporate more plants into their diet.
"This funding supports the next giant leap in growth and adoption of the Wicked Kitchen product line – a journey that will span the globe," said Wicked Foods CEO Pete Speranza. "As was demonstrated by Tesco, the UK's largest supermarket chain, the breadth of offerings Wicked Kitchen brings to market allows motivated regional retail partners to commit to multi cross-category adoption. What Wicked brings into the US will be unlike anything else that has come before it in the plant-based space."
US consumers will thoroughly enjoy what is coming their way – and it is coming very soon. The movement Wicked Kitchen helped to pioneer has captured the hearts, minds, and tastebuds of millions of people in the UK. From flavorful, convenient lunch and breakfast options to frozen ready meals and meal solutions including sauces, mayos, pestos and meal kits, Wicked Kitchen's proudly plant-based lineup extends through all the chef-crafted foods today's consumer craves.