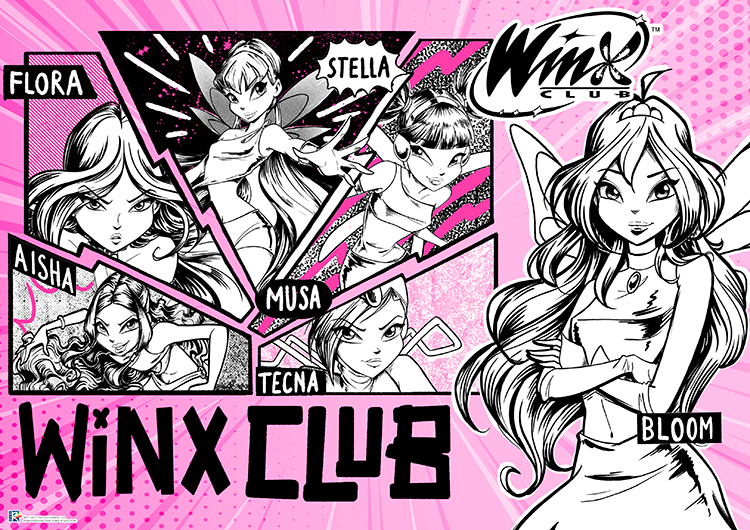 Rainbow Studios selects ChizSix Marketing & Media as agency of record for Winx
Some 'fairy' exciting news has landed for the team at ChizSix Marketing & Media, as the Toronto-based agency begins its partnership with Italy-based Rainbow Studios and the team behind Winx Club. Known as one of the first animated series to feature a diverse cast of empowered female characters, Winx Club has been celebrated by a worldwide audience of millions since its first airing in 2004.
On March 27th, the Winx Club intellectual property extended its presence into the realms of apparel, beauty, stationary, and more. With an eager global fanbase, more news, announcements, and exciting campaigns on the way, ChizSix Marketing & Media is primed and ready to support the pop culture brand with reliable expertise in public relations, influencer relations, community building, and event planning.
"It is important for us to find partnerships that feel like extensions of our team," says Ms Lorena Vaccari, VP Global Marketing at Rainbow Studios. "We are excited to explore new possibilities for Winx Club working alongside ChizSix, and we are sure bound to make some magic together."
"Our team is honored to work with Rainbow Studios and the Winx Club brand," says Harold Chizick, CEO & President of ChizSix Marketing & Media. "Many of our team members experienced the story and fandom behind Winx Club in the past. It was a surreal moment for the team when the opportunity to collaborate came to us."
As Winx Club prepares to unveil new content in 2024, the partnership with ChizSix Marketing & Media aims to build momentum, drive value, and increase audience engagement for the popular brand, within the North American market.