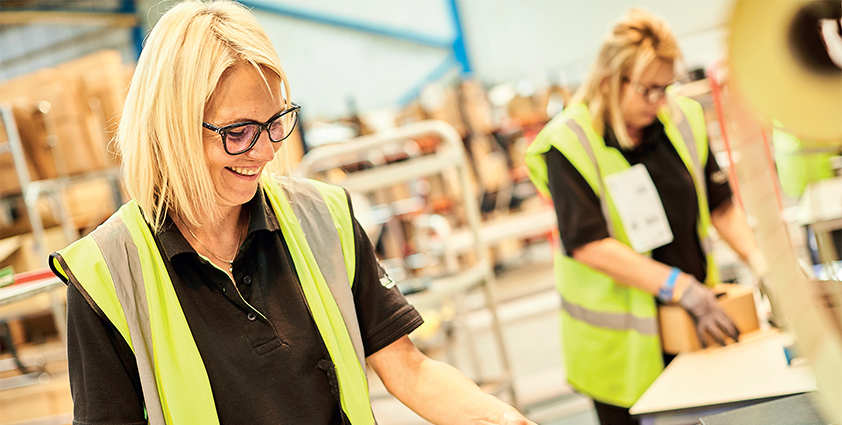 Are returns the biggest headache for online retailers? Returns are not so great for customers either. If retailers are to make the most of the new captive audience, it is time to stop treating returns as an annoying business cost. With the right approach, retailers can improve the customer experience, using returns data to massively reduce the number of returned items and inform future buying and merchandising strategies, insists James Hyde.
Returns are an inevitable part of the eCommerce retail model. From the early days, when retailers threw in free returns to make the new concept of buying online attractive, customers have been led to expect a free returns option. In a pandemic, they also want that returns process to be as simple and low touch as possible.
For retailers grappling with the huge surge in eCommerce demand, inadequate returns processes could derail the business. The problem is that the worse the fulfilment process is, the higher the number of returns are. As many retailers are finding, as they struggle to ramp up in response to new customer orders, inaccurate product picking, ill-judged packaging and badly managed logistics partnerships mean only one thing more returns. And that leads to more cost – in customer refunds, in reverse logistics and, more often than not, in products that are simply never put back on sale.
And this is hardly a happy customer experience. Firstly, they endured the disappointment of receiving the wrong or broken product or something that has been so delayed it is well past its best. Then they have been compelled to repack the item, trudge to the post office and sometimes pay the cost of return postage themselves. Finally, they then have no idea what has happened to the item returned, whether it has been received back at the warehouse, and have to wait for weeks to receive a refund.
There is absolutely nothing about this experience that is likely to inspire a customer to buy from that retailer again. Something has to change – and that is the way retailers consider and manage returns.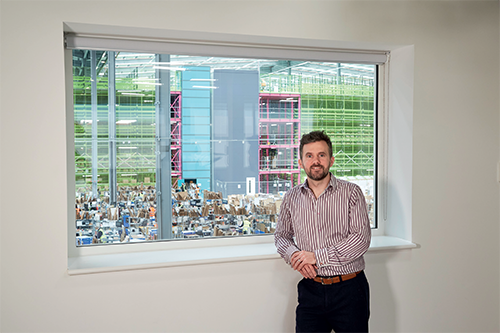 Change of attitude
Getting the returns process right can reduce cost and waste and actually enhance the brand experience. A scalable fulfilment model is the start – one that delivers the same quality of accurate picking and packing irrespective of the number of items shipped each day. With this approach, customers will still return products – but not as a result of receiving the wrong item or because the product didn't arrive on time.
An easy returns process is also a critical part of the customer experience. Providing customers with a branded online returns portal – rather than a paper slip in the parcel – makes a huge difference. From the ease with which they can initiate the returns process, to the ability to track the item all the way back into the warehouse and see the timing of a refund, keeping customers in the loop enhances this tricky part of the experience.
Business understanding
This approach also makes it incredibly easy to capture the customer's reason for return – and that is information that every retailer should be all over.
Which products are being returned most frequently? Is this due to incorrect information on the website, faulty products or delivery problems? If products are repeatedly returned due to mis-sizing, a company could opt to suggest customers choose a different size on the web site. It could certainly embark upon robust discussions with a supplier about the sizing issue and be far more proactive about checking any future deliveries from that company.
There are so many critical business issues that returns information can identify – for example, if items are repeatedly damaged in transit, is this due to the courier or does the packaging need to be overhauled for that product type?
Returns information is a continuous source of invaluable business data that should be actively consumed by every retailer.
James Hyde
James Hyde is Founder of James and James Fulfilment. James and James Fulfilment provides outsourced fulfilment services to online retailers. It stores their products, picks, packs and ships their orders, and handles any returns. The company was founded by University of Cambridge graduates, James Hyde and James Strachan, in 2010, when they could not find a modern fulfilment solution for an eCommerce business they worked for. Since then, its proprietary software has won a Queen's Award for Enterprise in the field of Innovation and it has joined the Fast Track 100 and FT1000 lists of high-growth companies. Headquartered in Northampton, UK, with additional fulfilment centres in Ohio, USA and Venlo, the Netherlands, the company secured an £11m investment from private equity investor, LDC, in March 2020. It won a second Queen's Award – for International Trade – in April 2020.
www.ecommercefulfilment.com