Rubie's Pet Shop Boutique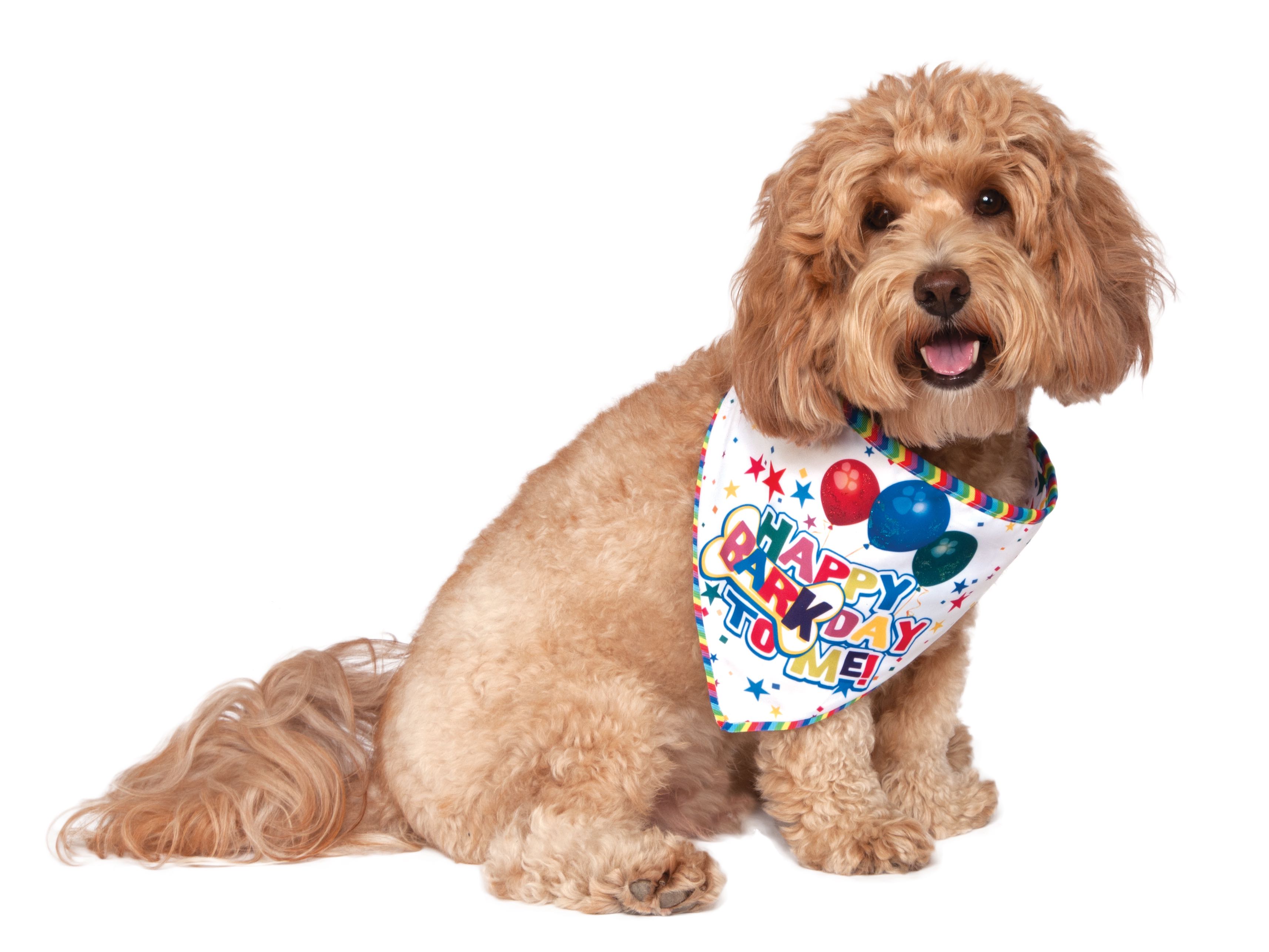 Rubie's Pet Shop Boutique unveils new pet costumes in response to a growing demand. By Kat Zeman
Fido is no longer man's best friend. He's a member of the family. That appears to be the consensus among the millennial generation, which is leading a pet-pampering movement that is becoming a very lucrative business for retailers who've noticed the trend.
Rubie's Pet Shop Boutique has noticed. In fact, the company has seen its pet costume sales grow by roughly 400 percent in the past five years.
"I'd say that the trend began when cats and dogs started to become more human with millenials," Executive Vice President Howie Beige says. "Millenials seem to be spending more time interacting with their pets much like a parent would with a child. I'm amazed by this, but it's wonderful."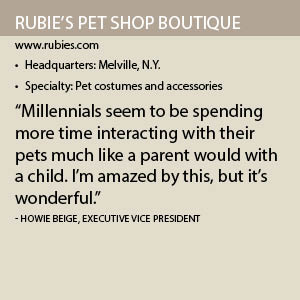 Melville, N.Y.-based Rubie's Costume Company is the world's largest designer, manufacturer and distributor of Halloween costumes and accessories. Although the company has been selling pet costumes for about 15 years, it started a separate division due to popular demand five years ago. Rubie's Pet Shop Boutique has become one of its most lucrative divisions.
"It's clearly our fastest-growing division," Beige says. "Five years ago, we had about 75 to 80 pet costumes. Now we have more than 400. The change started with the millenials who have a growing interest in pet costumes."
Superdogs
Responding to the trend, Rubie's unveiled an onslaught of new pet costumes and accessories this year. Its new licensed costumes include styles from the Transformers, Star Wars, Barbie, My Little Pony, Nickelodeon Splat and Guardians of the Galaxy. The company also secured licenses with DC Comics and Marvel for dozens of popular superhero costumes. Rubie's has 24 licensing agreements with a variety of movie studios that cover roughly 250 different costumes or licensed properties.
With its finger on the pulse of pop culture, the company's 2017-2018 license portfolio includes collections from movies such as Wonder Woman, Spider-Man Homecoming, Star Wars: Rogue One, Fantastic Beasts and Where to Find Them, Despicable Me 3 and Hatchimals. "Wonder Woman is one of the top sellers this year," Beige says. "We have that costume for any size dog, though it typically looks good on medium to large dogs."
Stars Wars costumes are also known to sell like hotcakes. "The AT-AT Walker costume is a big one," he adds. "And Yoda looks great on a small dog."
Other iconic characters in Rubie's 2017-2018 line-up include Batman, Superman, Supergirl, Iron Man, Kylo Ren, Black Panther, Princess Leia and Harley Quinn. "We actually have more sizes for pet costumes than we do for children's costumes," Beige says. "We go from extra small for toy poodles to triple X for Great Danes or mastiffs."
All Occasions
A tech- and text-savvy group, millenials are known to accessorize their pets and post their photos on social media outlets – all year long. Pet costumes are no longer solely a Halloween tradition. The company sells pet costumes for holidays that include Christmas, Hanukkah, Easter, St. Patrick's Day, Valentine's Day and New Year's Eve.
Party hats for first birthdays and sombreros for Cinco De Mayo are a must. Then there's an Elvis costume that looks especially good on a hound dog at any time of year.
Not to be forgotten, May 4 is a very important date for Stars Wars fans (May the Fourth Be With You), who apparently want to rejoice with their pets. "Stars Wars Yoda and Ewok costumes look especially adorable on cats," Beige says.
Trend Spotting
It takes about a year for a licensed costume to go from the design phase to the time it arrives on store shelves. Rubie's licensing agreements with movie studios and media companies dictate a general description of what the costume should look like.
"But that's as far as it goes," Beige says. "We have to come up with the proper way to adapt it for pets. We go through many different designs before we choose one. Then we have to get the sketch approved by the licensor and then we come back with prototypes. Finally, the packaging has to be approved by the licensor or studio."
Because the process is lengthy, it's important for Rubie's to stay ahead of the game when it comes to fashion and entertainment. "We follow movies, TV shows and we even keep on eye on what's hot on Netflix," Beige says. "And our people have good relationships with the movie studios."
For example, through its relationship with the studios, Rubie's knows that Marvel's Infinity War is expected to be a huge hit next year and it's started on costume designs. "That's going to be big," Beige says. "You've got so many superheroes in one movie. It's got all the Avengers, the Incredible Hulk, Doctor Strange, Spiderman and the Guardians of the Galaxy. There are four different franchises in one film."
Rubie's has been family-owned and operated for more than 65 years. Its products are sold wherever Halloween and masquerade costumes are sold, including national retail chains, toy stores, costume shops, online stores, variety stores and other specialty retailers throughout the United States, Canada, Europe, Mexico, South America, Australia and Asia.