Samuel Adams To Launch Boston Lager In Cans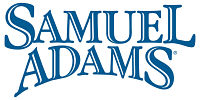 Feb. 19, 2013 – Samuel Adams announced today that for the first time it plans to offer Samuel Adams Boston Lager in a can – but not just any can. The new can design – the result of two years of ergonomic and sensory research and testing – aims to provide a drinking experience that is closer to the taste and comfort of drinking beer from a glass. The "Sam Can," as the brewers call it, will hit shelves in early summer 2013, just in time for drinking occasions that call for the convenience of a can such as sporting events, boating or the beach.
"The debate over bottles vs. cans has been a sticking point for brewers in the craft beer community for years," says Jim Koch, founder and brewer of Samuel Adams. "In the past, I had my doubts about putting Sam Adams in a can because I wasn't convinced that Boston Lager would taste as good as it does from a bottle. But cans have changed. And I believe we've designed a can that provides a slight but noticeably better drinking experience than the standard beer can."
Koch and the other brewers at Samuel Adams first worked with can manufacturer Ball Corporation to understand can design, technology, and how to package premium beer in cans. The brewers then worked with a design team at IDEO, a recognized global design firm, and finally enlisted the help of sensory expert, Roy Desrochers of GEI Consultants. Desrochers, a recognized beer flavor expert for the Master Brewer's Association of the Americas (MBAA), has provided counsel to the brewing industry for almost three decades. With Desrochers' help, Koch studied every aspect of the new can, from how it could potentially impact the flavor of Samuel Adam's flagship Boston Lager to the ergonomics of how the beer flows from the can and hits the taste receptors on a drinker's tongue.
"I worked with Jim and the other brewers at Sam Adams on an ergonomic and flavor study to understand the benefits of the new can," says Desrochers. "The flared lip and wider top of the new Sam Can work in concert to deliver the beer in a way that makes the flavor closer to drinking out of a glass. Although subtle, this can delivers a more pronounced, more balanced flavor experience – something that was very important to the brewers. The extended lip of the can also creates a smoother, more comfortable overall drinking experience."