Sanrio Reveals Hello Kitty Con 2014 Details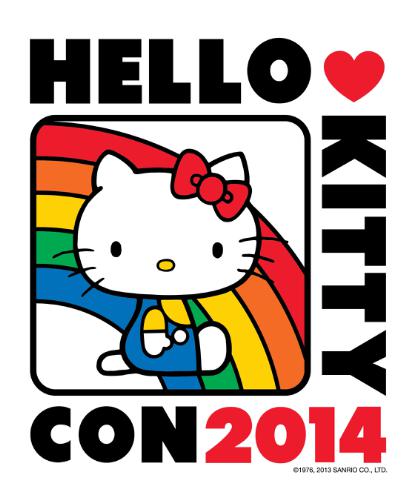 Sanrio has revealed details for Hello Kitty Con 2014, the first official Hello Kitty fan convention in the world. Presented in conjunction with Target, Hello Kitty Con was developed in celebration of Hello Kitty's 40th Anniversary and will take place at The Geffen Contemporary at MOCA (The Museum of Contemporary Art), Downtown Los Angeles October 30 – November 2.

This milestone event will place Hello Kitty fans at the center of the ultimate interactive experience, inviting them to immerse themselves in a never-before-seen environment where the world of Hello Kitty is celebrated, explored and experienced. Tickets for Hello Kitty Con 2014 are available to purchase now at http://www.sanrio.com/hellokittycon-tickets/.
Designed for enthusiasts from around the world to come together and celebrate all things Hello Kitty, Hello Kitty Con 2014 will present a full lineup of activations ranging from integrated workshops, lectures and panel discussions; special appearances and signings with Hello Kitty head designer from Tokyo Yuko Yamaguchi and more special guests from Japan; to interactive art installations and daily artist signings; the Hello Kitty Friendship Station Pop-up Shop offering convention exclusives; the Hello Kitty Super Supermarket featuring a curated selection of vendors offering products and experiences available only at the convention; a Hello Kitty retrospective and vintage shop selling rare collectibles from the past; product and collaboration previews; a tattoo shop; photo opportunities, and much more.
Hello Kitty will be on hand for special appearances and to hug fans as part of her global Share a Hug with Hello Kitty! campaign throughout the four day extravaganza. The Hello Kitty Con ticket also includes free same-day admission to Hello! Exploring the Supercute World of Hello Kitty, the Hello Kitty exhibition at the Japanese American National Museum, as well as many more free activities and goodies.
"Hello Kitty Con 2014 is a testament to Hello Kitty's remarkable ability to connect with people of all ages and backgrounds in many ways, on many levels," said Janet Hsu, President and COO of Sanrio, Inc. "It is a celebration of community and a labor of love for Sanrio, and we are thrilled to share this experience with fans."
Celebrating more than 15 years of partnership, Target is teaming up with Sanrio to offer fun, interactive and immersive activations at Hello Kitty Con 2014. To kick-off the convention, Target will co-host the VIP preview event on October 29, where attendees can take photos with Bullseye and have exclusive access to game stations and prizes. Passionate Hello Kitty fans can visit "Hello Kitty & Bullseye Adventures presented by Target" during the convention to experience a visual and physical narrative that follows Hello Kitty and Bullseye through a series of fun activation areas.
Sanrio and Target will offer limited-edition, co-branded product available only at the convention. A further offering of exclusive Hello Kitty 40th Anniversary product – from apparel and cosmetics, to accessories and toys – will be available beginning September 14 at Target stores nationwide and at Target.com.