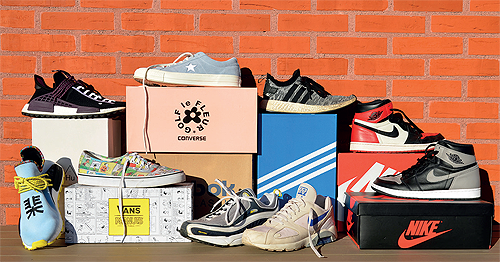 Sneakers are now an emerging alternative asset class, which makes the sneaker copping, the act of successful sneaker purchase, competition tougher. That said, eager buyers have started making use of sneaker proxies—stand-in servers that allow them to make multiple purchases on fashion websites.
"Whenever a limited-edition sneaker is a few days away from 'dropping', we see the demand for proxies jump five, ten times of regular proxy demand," said Karolis Toleikis, CEO of IPRoyal. "Websites that sell sneakers have been known to have more restrictions compared to others – they will often limit purchases for exclusive sneakers to one pair per consumer, or more specifically per IP address. Using a proxy server changes that."
Specializing in IP address solutions, the range of proxy servers IPRoyal offers, have secure connection, provided by SSL-encryption, fast uptime and are 'dedicated', meaning that a proxy is being used by one user at a time for maximum efficiency. This might be why a big number of sneakerheads turn to proxies to help them out in sneaker copping.