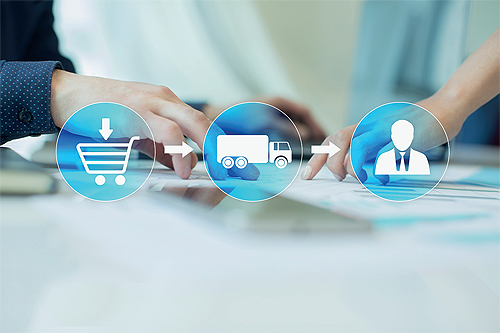 Supply chain strategy overhaul
A new report from the Capgemini Research Institute examining the impact of the past year's disruption on consumer product and retail (CP&R) supply chains has found that 66 per cent of organizations say their strategy will change significantly in the next three years, as they adapt to the pandemic and embed resiliency into their operations.
---
According to the findings, just 28 per cent of consumer product organizations and 23 per cent of retailers believe that their supply chain is agile enough to support the organization's evolving business needs. Covid-19 was a huge wakeup call for CP&R companies: 85 per cent of consumer products organizations and 88 per cent of retailers say they faced disruption, while 63 per cent of consumer product organizations and 71 per cent of retailers say it took three months or more for their supply chains to recover from the disruptions.
As a result, organizations are realigning their strategies to focus on three critical areas: Demand Sensing, Traceability, and Hyper Localization.
"Consumer products and retail organizations recognize that further disruption could be just around the corner, and they need to have the agility and resilience to adapt within their supply chain," says Lindsey Mazza, Lead Consultant for the Global Consumer Products and Retail Group at Capgemini. "The pandemic was a learning. Organizations realize that new technologies can enable much-needed agility – from improving demand predictions, to boosting fulfilment to quicker last mile deliveries. By investing now, organizations put themselves in good stead to support consumers in their time of need – whenever that may be."