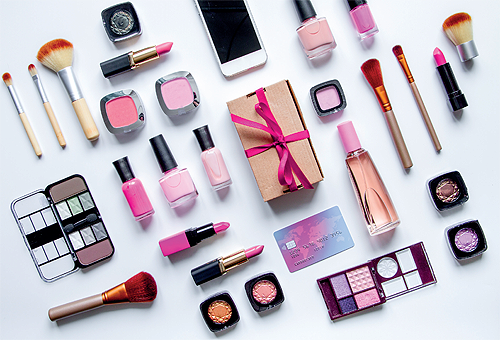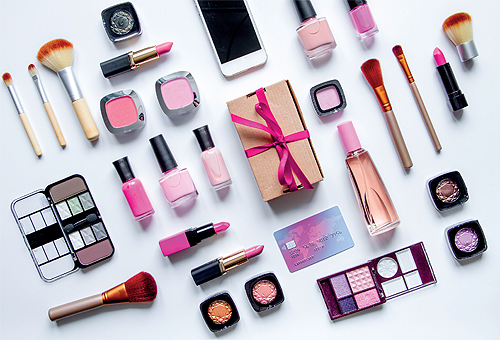 Sales of cosmetics and personal care products represent a dynamic and resilient sector of consumer retail activity. Prior to the Covid-19 pandemic, the sector had been soaring, hitting $500 billion in sales, according to McKinsey Research, with leading brands like Sephora and Ulta seeing accelerating sales growth. Pandemic restrictions slowed sales, however, as shoppers reduced use of makeup and even deodorant in some regions. In response, the industry must continue to adapt. Shop! believes the keys to success will include investing in new displays and sampling, innovating with technology and omnichannel systems, developing better products and sample solutions, and increasing focus on shoppers' values.
Traditionally, personal care shopping at retail has relied significantly on experiential elements, as customers see, touch, smell, and sample products prior to purchase aided by printed/digital signage, bright lighting, and tester displays. Moving forward the retail industry must find new ways to connect with customers and create these meaningful experiences. "The days of communal open trial samples may just be a thing of the past," says Rachel Zsembery, Vice President at design firm Bergmeyer. "This may require greater reliance on virtual trial options pushed to personal mobile devices… [and a] shift toward single-use sampling at a larger scale [affecting] not only brick-and-mortar beauty brands in the way that they display and merchandise their retail fixtures, but also wholesale beauty brands who will need to invest in developing larger scale single-use sampling." Shop! sees brands moving quickly to address the experiential gap: L'Oreal launched a digital makeup line of filters to try products, while Estée Lauder launched a chatbot feature via What'sApp to help customers build personalized skincare regimes.
The industry must also continue developing omnichannel shopping options to accommodate shoppers' evolving behavior. "At point-of-purchase, both retailers and consumers seek out options in the discovery and receipt of products (such as shipped to home, curbside, pick up instore, and third-party delivery)," says Burt's Bees' Omnichannel Sales & Marketing Lead, Juan Arrieta. Convenience and stay-at-home needs will become increasingly important, and Shop! believes other brands will follow Burt's Bees lead developing new customer touchpoints.
"Customers – not brands – are now driving what that connection means," says Sarah Jo Sautter, Director of Marketing at retail consulting firm, JGA. "It's up to retailers to exceed those expectations…. [and] retailers will have to find new, more bespoke ways to create hospitality." Zsembery explains: "The space allocation, look and feel of the design, and functional operations (power, water, lighting, noise, etc.) of these spaces all need to be …part of the customer experience. In an industry that values the learn-try-buy ethos of retail, a bespoke salon experience is the ultimate trial moment."
Consumers want to connect with the brands they purchase and retailers they shop not only through technology and the physical spaces, but also via their core values. "Beauty brands will have to determine their purpose and what they stand for and convey that to consumers. Without that, they'll quickly fade out of fashion," adds Sautter. "It's no longer just about having a celebrity backing. Today (and tomorrow) will be about having a social and/or environmental backing."
Shop! believes companies must expand what this means for the industry, moving beyond 'table stakes' like advocacy and philanthropy and recyclable plastic packaging. Burt's Bees 2025 sustainability vision and goals are a good example of how brands must commit moving forward: "The challenges of the pandemic have only heightened the importance of protecting nature as a resource, for the health of people and all life on Earth," says Paula Alexander, the company's Senior Director of Sustainability.
Shop! suggests that companies across the industry must join the effort to address waste throughout the purchase journey: "Even with the rise of digital makeovers – color, texture, smell, opacity, coverage, and shimmer can only truly be felt in a sample," says Zsembery. "This identifies a need to design for a sustainable, hygienic, reusable packaging alternative. Without this development… single-use containers will end up in landfills." Other solutions: emerging player Ace of Air offers rentable packaging that can be reused 100 times; personal-care brand Dove introduced stainless-steel refillable deodorants to reduce plastic waste; and Maybelline and others are switching to glass containers, following Aveda's lead.
Focusing on ingredients, Shop! sees boutique brands like Bite Beauty and Kosas gaining market share by highlighting natural products, while bigger brands add momentum: Sephora's 'Clean at Sephora' label identifies products free of parabens, sulfates, phthalates, and other additives. Research across the industry shows nutrition and wellness partnering with beauty products to create holistic solutions that promise to help consumers feel better, not just look better. Additionally, consumers will look for products with proven results. This goes beyond reviews and influencers – we expect to see products with certifications and award recognitions gain both credibility and interest.
Retail professionals have applied their expertise in experimentation and innovation in the FMCG category to solving problems and meeting customers' needs through and beyond the pandemic. Shop! believes it will take the combined efforts of designers, shelving and display producers, point-of-purchase suppliers, and digital and omnichannel innovators to deliver the new products, sampling, and technology consumers demand.
Shop! Retail Environments Association
Paul Hagar is Executive Director of Shop! Retail Environments Association. Based in Chicago, IL Shop! Environments Association is the global trade association dedicated to enhancing retail environments and experiences since 1956. Shop! represents companies and affiliates worldwide from 23 countries. The association brings value to the global retail marketplace through our industry leadership, research programs, industry certification, education and networking events.
www.shopassociation.org