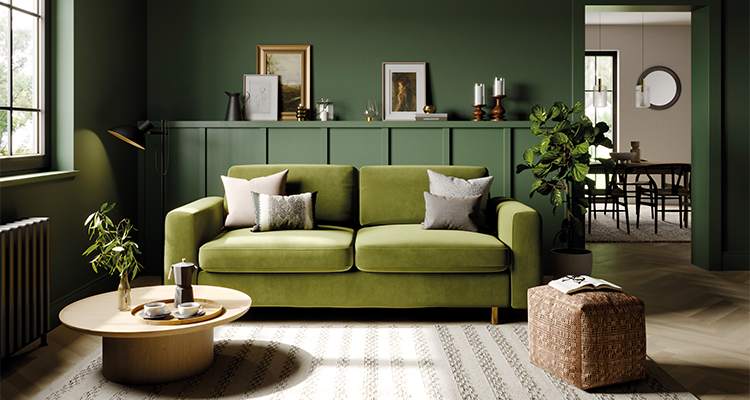 The much-loved ScS Group is modernizing its practices through digitalization
With over 120 years of experience, ScS Group (ScS) is truly one of the UK's leading furniture and flooring specialists. The vast majority of the UK's population know the brand as an iconic household name, famed for its high-quality, whilst fairly-priced, sofas and arm chairs. However, in catching up with Steve Carson, Chief Executive Officer, for the first time since 2021, Retail Merchandiser learns how he and his team are bringing ScS into the future, and reminding the public of everything else that it has to offer.
"Over the last couple of years, we've been implementing a new strategy that's touched upon a number of the company's vitals," Steve starts. "We've opened two more traditional locations in Swindon and York, bringing our count to 100, as well as three concept stores. We refitted the three outlets to modernize their look and feel, and are delighted with the outcome, and how they're subsequently operating. The stores, and their image, have always been an important factor to ScS, and we're going to continue renovating two branches per month until our year end in July.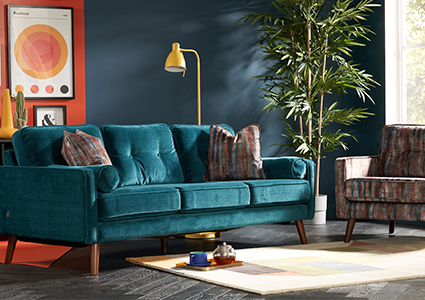 "We have also created a digital hub located above one of the stores in Coventry, for our digital team. We figured that way, they have more opportunities to interact with the people selling the products, and those who are buying them, to support their decision making on the ecommerce platforms. In furthering our digital presence, we have also brought in a range of new, exclusive-to-online products.
"We have introduced a number of new brands, including our most recent partnership with Ideal Home," he continues. "They have over 90 percent brand recognition, as one of the best-known brands in the UK, and a social media audience of over five million people. It's a slight move away from our work with Laurence Llewelyn-Bowen, given that we're collaborating with a brand as opposed to a specific person, but it's a similar principle, and we're really pleased with how our four ranges with them are performing."
At the start of 2023, ScS acquired Snug; a modular sofa manufacturing company that had fallen on hard times as a result of the cost-of-living crisis. At just four years' old, the operation is still in its infancy in comparison with ScS, but Steve and his team see enormous potential therein.
"They're sofas as you know them, except they arrive in a box ready to be assembled," he explains. "It means that you could order a two seater for your apartment today, then if you upgrade to somewhere with a larger living room, go on to buy additional parts to extend it into a three-seater. As the product comes ready to assemble, it also means it can fit in those tight, difficult-to-get-to rooms in the house. Snug is the market leader for modular sofas in the UK and its level of service is fantastic, as are its products. We're going to feature them in our three concept stores to begin with, before hopefully rolling them out across the entire chain."
ScS recently became the third furniture retailer in the country to receive accreditation from the British Standards Institution (BSI), a kitemark that counts for outstanding quality, safety, and trust. Steve cites this as bolstering the high esteem in which the people of Britain hold the enterprise.
"I really think it means something to a lot of people, which is why we're demonstrating our focus on product quality. In terms of where our products are manufactured, over the past couple of years, the team has just about doubled our number of supply chain relationships, with the majority of them residing in the UK. People are keen to support our economy amidst everything happening in the world, it means that we are able to support the creation of jobs and manufacture products closer to home, without having to ship them across the world.
"Onshoring is growing increasingly popular," he adds, "and certainly we, and many other businesses, are just trying to do the right thing by our consumers. There are products that we get from the Far East that we could never price match, in terms of manufacturing in the UK, so we are really working to give our customers the best possible quality at the best prices. Many people have had to move their operations closer to home, due to the massive hikes in the costs of containers over the last few years, but these are back down to pre-pandemic levels now."
In the aftermath of COVID, many companies have invested further into digitalization, and ScS is no different. "We have interviewed thousands of customers over the last couple of years, in an attempt to understand changes in the market and in consumers' shopping habits today. Most of them start their journey digitally, from their sofa on their tablet or phone, but only ten percent actually purchase that way, the other 90 percent want to come in-store and see the products for themselves.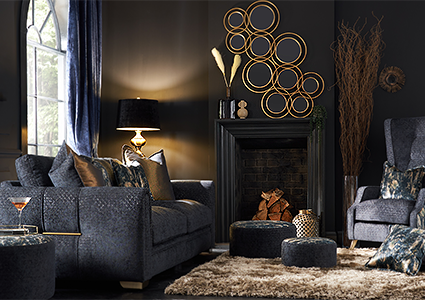 "Our website will always be at the top of our funnel, so we've been honing certain elements that are simple, but super important. We've improved our overall site speeds and navigation qualities, and added a where-is-my-order feature and a chat bot. In time, we're looking to introduce a room visualizer that we're currently trialing. This will allow customers to see what an item would look like in their space at home.
"We also learnt that most consumers have no idea that in addition to sofas, we also sell carpets and hardwood flooring," Steve exclaims. "We sell dining tables, lamps, rugs, and so much more, which over time, we tend to highlight by means of advertising and marketing. Yes, we still provide the price points that make us attractive to a large share of the market, but we also want customers to know we offer some of the best leather sofas in the UK, which are unique to us, and you can't get anywhere else.
"In wanting people to reappraise ScS, we have enhanced the stores' look and feel, upgraded the website, modernized the products, and got the pricing right. This was all before launching our new brand. Since it launched last month, sales are up. While it's early days, the signs are positive. We're still offering great products at £299, £399, £499, and so on, which resonate with our customers, especially in the face of the cost-of-living crisis. Our costs have obviously risen too, but we want to provide that value for our clients, so our prices have stayed competitive, as have our interest-free credit options. We've exercised the same care to our own people, by spending around £2 million on pay rises earlier this year.
"If I had a magic wand," Steve concludes, "in a few years' time, all of our locations would reflect the concept stores, and our digital channel would have continued to grow in supporting and helping our customers. You know, we're currently the fifth-most-reviewed company on Trustpilot, and the only one up there with the maximum five-star excellent rating. We wouldn't be there without our people, and I don't want to forget them in all of this, because they do a wonderful job, day-in, day-out. Without them, there wouldn't be a business."