Tupperware Brands Rick Goings Awarded 'CEO Of The Year' By The Holmes Group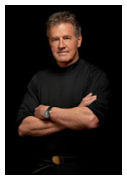 May 15, 2013 – Rick Goings, chairman and chief executive officer of Tupperware Brands Corporation, received the CEO of the Year award from the Holmes Group, an organization dedicated to proving and improving the value of public relations, during a May 7 ceremony in New York City.
The inaugural award honors one visionary CEO who works diligently to enhance the role of public relations within his or her organization and demonstrates a clear commitment to ensuring that the organization embraces the principles of ethical and effective public relations, in its culture, its communications and its actions.
Under Goings' leadership, Tupperware Brands, a global lifestyle solutions and beauty products company, has thrived with a multi-billion dollar portfolio and global scale of the corporation, with much of that growth coming from emerging markets. During his tenure, Goings has grown the company significantly and has contemporized its entire business model, including product lines, party selling system, and compensation and recruiting approaches.
Goings' multi-faceted commitment to philanthropic, volunteerism and cause initiatives have increased the economic stability, health and education of women ― and, by extension, their families and communities ― around the world. Last year, the company engaged the Global Fairness Initiative, a valued partner in researching and delivering sustainable approaches to economic development, in order to develop and implement an independent research study to quantify the positive economic and social impact of the Tupperware and Fuller Cosmetics business opportunities for women in Mexico.
Goings' achievements as Tupperware Brands CEO include:
Global impact and product innovation: Transforming product innovation – with 25 percent of sales coming from new products every year – gains in emerging markets including Indonesia, which has achieved local currency year-over-year sales growth in excess of 30 percent for the past six years, India, up 37 percent in 2012, and Brazil, Malaysia, Turkey and Venezuela experiencing double digit growth;
Women empowerment: Providing life-changing opportunities for a global, growing sales force of 2.7 million women, and empowering women through entrepreneurism, educational programs and training;
Elevating the essence of the brand: Tupperware Brands doesn't advertise. Goings ensures that the company truly communicates the spirit of the brand and core values through powerful public relations efforts;
Philanthropy: Supporting Boys & Girls Clubs of America for more than 20 years and making it the company's signature philanthropic partner and sponsoring their premier youth leadership program, Youth of the Year; honored with the Herbert Humanitarian Award for his outstanding leadership as their National Chairman
"I am honored to receive this award from the Holmes Group, as I believe that in our changing global world, communications is more important than ever before and can help bring to the foreground important issues facing today's world," said Goings. "Our business is stronger than ever – diversified, balanced, and one that performs well in all economies, clearly illustrated by our strong geographic mix across emerging and established markets. Though the issues and challenges for women and girls around the world are still enormous, we strive to combine sustained planned efforts with passion and focus to drive progress and make our global impact a reality."
Goings joined Tupperware Brands 20 years ago. The company recently announced its first quarter earnings, which continues to yield positive results with sales up more than 10 percent in local currency in emerging markets and revenue topping $660 million. Since December, the company has seen its market cap increase to $4.3 billion. Earlier this year, FORTUNE named Tupperware Brands a World's Most Admired Company for a sixth consecutive year.