Winter Fancy Food Show 2017 Preview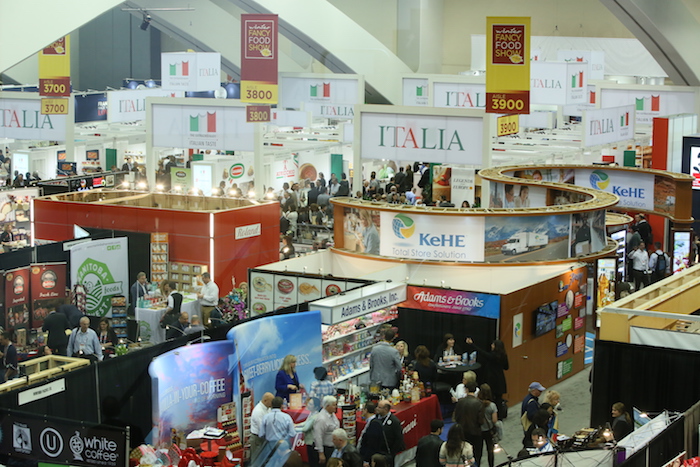 Join 33,000 industry professionals as they explore the latest products in specialty foods at the Winter Fancy Food Show.
The Specialty Food Association is the engine behind the Winter Fancy Food Show, taking place Jan. 22 to 24, 2017, at the Moscone Center in San Francisco. The show, established in 1954, is now the largest marketplace devoted exclusively to specialty foods and beverages in North America.
More than 1,400 specialty food companies from around the world will present the latest chocolate, cheese, olive oil, baked goods, jams, salsas, tea and other products to an expected attendance of 33,000 industry professionals. California boasts the largest state presence with more than 339 food companies, followed by New York, Washington and New Jersey, while more than 25 countries will also be represented.
Meet up and-coming specialty food stars at the earliest stage and explore their products before they hit the marketplace in Incubator Alley. The "New Brands on the Shelf" pavilion will feature up-and-coming specialty food producers who are Specialty Food Association Member Candidates. They will showcase dozens of niche and artisanal products.
The Specialty Food Association is also presenting 10 workshops and business-building seminars at the show to help startups, established manufacturers and buyers at all levels of expertise succeed in the ever-changing marketplace.
Two award shows will also celebrate the best of the industry. The Leadership Awards will celebrate the outstanding modern contributions of association members in business leadership, citizenship and vision. The 44th sofi Awards will present the 28 Winners for the Specialty Food Association's awards for outstanding specialty foods and beverages of the year. The 2016 contest set records, with 3,200 entries across 28 categories, and 2017 is likely to exceed that.
At the end of the show, exhibitors will continue their long tradition of giving back by donating thousands of pounds of meat, cheese, produce, confections and snacks to the Specialty Food Foundation, which will in turn donate the products to Feed the Hungry, the Winter Fancy Food Show's longtime charity of choice.
The Specialty Food Association, a not-for-profit trade association for food artisans, importers and entrepreneurs, owns and produces the show. Today the Association has 3,400-plus member companies worldwide. The Fancy Food Show has helped launch such brands as Popchips, Honest Tea, Ben & Jerry's, Stonewall Kitchen, Walker's Shortbread, Tate's Bake Shop, ZICO Coconut Water and Vermont Creamery.
For more information about the Specialty Food Association, visit specialtyfoodfoundation.org. For information about the Winter Fancy Food Show, visit specialtyfood.com/shows-events/winter-fancy-food-show.