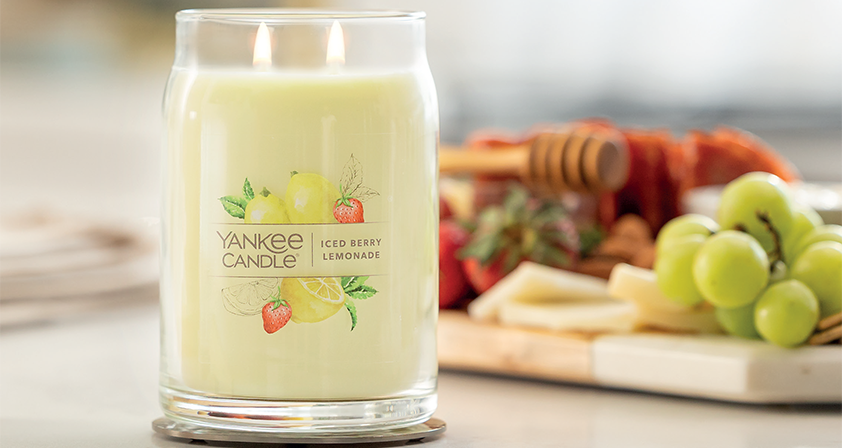 Warm memories, beautiful moments
For more than 50 years, the Yankee Candle Company has been single-handedly dominating the home fragrance market with its signature scents and iconic candle jar design
If you haven't heard of the Yankee Candle, you'll almost certainly have smelled one. Whether it's the lush freshness of the floral range, the vibrant sweetness of the fruity range, or the smoky warmth of the woody range, the Yankee Candle Company has come to define the well-known scents and classic aromas of the home fragrance market.
Owned by Newell Brands, a global consumer products company, Yankee Candle's small and humble origins almost seem like a distant memory. Indeed, its iconic products are sold in thousands of mass and specialty retailers and the company employs over 6000 people worldwide.
Those origins, however, are significant. They are the reason for the company's unmatched history of creating long-lasting scented candles, each one evoking an ambience tailored to the atmosphere the lighter of the candle desires.
Since they are significant, let us return to them. More specifically, let us return to a few days before Christmas, 1969. Mike Kittredge, who would later go on to found the Yankee Candle Company, was just 16 years old. He needed a present for his mom but, being a student, he had little money – and Christmas was quickly approaching. The answer? A completely unique and personal gift: a candle, made lovingly by hand from household wax, crayons, string, and a used milk carton. In other words, whatever Mike could get his hands on.
A neighbor saw the candle and, evidently impressed, offered to buy it, providing a sixteen-year-old Mike with enough money to buy more materials to create further candles. Following his Christmas success, Mike's life began to change: designing and handcrafting candles in his family's kitchen led to a small retail shop, which led to larger stores, and the rest is history.
Half a century later, Yankee Candle now offers much more than its name initially suggests, including personalized gifts, wax melts, ultrasonic diffusers, and scented plug-in air fresheners.
To provide an insight into the current state of the company, we sat down with John Cagle, Director of Research and Development at Yankee Candle. "With thanks to our consumer insights, market research, state-of-the-art laboratory, design team, and fragrance experts, Yankee Candle is able to create world-class products that consumers love," he begins.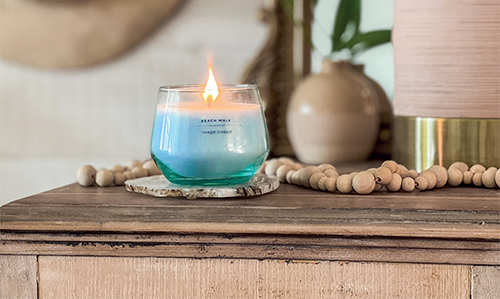 "Our home fragrance business operates out of two areas: North America and Europe, the Middle East, and Africa (EMEA)," John adds. "We have various North American locations, with a corporate office, manufacturing facility, and research laboratory in western Massachusetts. Furthermore, we have impressive manufacturing and distribution facilities in Virginia and Ohio, as well as a network of over 300 retail stores spread across the US and Canada. In EMEA, our distribution and manufacturing facilities operate out of the UK, Italy, and the Czech Republic. However, we also have colleagues in France and Germany, and distribution partners across the Asia-Pacific (APAC) region."
Yankee Candle utilizes a variety of technologies to ensure high standards of quality across its range of home fragrance products. "We use computer-controlled systems to automatically measure and ensure that we are accurately batching and blending to the right formulas," explains John, focusing in on the meticulous methodologies for which the brand has become synonymous. "Systems like these provide us with feedback that can be documented and audited by our quality processes. In addition, our components are maintained to high benchmarks through accurate process controls to avoid degradation of the raw materials that we use."
The processes that John describes are essential to create a premium-grade candle. The finest and most versatile ingredients are the starting point for all Yankee Candle products: paraffin wax of the highest quality allows for a clean, consistent burn; ingredients derived from premium sources offer distinctive, true-to-life scents; and a wick made from all-natural fibers guarantees a burn-time of at least 110 hours.
As John informs us: "Our wicking and filling processes use automation which controls accuracy to ensure our customers get consistent, safe, and high-quality products time after time. At the end of our manufacturing process, we use some of the latest technologies to complete final inspections of our products. But we don't stop there. At Yankee Candle, we constantly strive to research the latest technologies which will drive the future of candle manufacturing."
Technology is undoubtedly important. Our increasingly automated world will make it even more so. Yet, it's also important to highlight the fact that technology is ultimately enhanced and optimized by the employees operating it. First to champion this statement is John: "Quality assurance is upheld by a talented team of managers, engineers, and associates dedicated to multiple areas," he elaborates. These areas, driven by our technology but controlled by our employees, includes the following: new product development quality, supplier quality, and manufacturing quality. With us, as you can see, it's all about quality.
"Recently, we revamped our product quality standards in terms of both performance and aesthetics, with close monitoring and maintenance through auditing key raw materials and production lines, in-process inspections, and the initiation of process improvement teams to resolve quality concerns as they arise," John adds. "We've also been further aligning ourselves with our four core values – truth, transparency, teamwork, and trust – serving our ambition to be a force for good in the world."
Evidently, Yankee Candle is constantly on the move, always looking to innovate and improve, and it's clear that the popular candle manufacturer shows no signs of slowing down. The premium products and collections offered by Yankee Candle, including the Signature, Studio, and Well Living ranges, are at the forefront of the home fragrance market for a reason. As John has made known, the reason is one full of warm memories, beautiful moments, and immaculate manufacturing methods.
https://www.yankeecandle.co.uk/