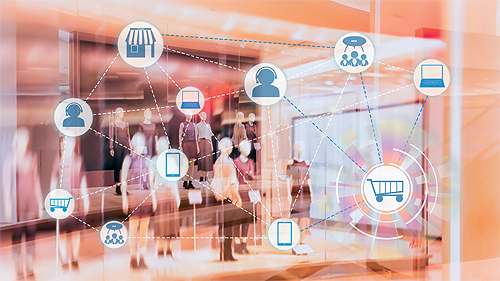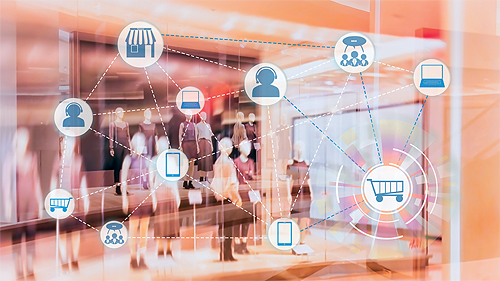 Being a new entrant to the FMCG arena is a challenge at the best of times. So, when arguably the worst of times hit with the advent of Covid-19, the rate of change within the sector left many niche brands struggling to keep up. Challenger brands felt the immediate impact keenly. Keeping supply lines open was difficult, and there was markedly less room on the shelf as grocery stores were simplifying their lines.
Consumers turned to old favorites, comfort food and familiar products (the likes of Kraft Heinz, for example, saw a welcome boost to Q1 sales due to stockpiling). The big CPGs were able to handle the seismic changes better. If you were a challenger brand with an existing DTC model, you were in a better position, but many new entrants had to press the pause button, waiting for the storm to pass.
However, as it becomes evident that lockdown measures and restrictions are here to stay – and the next six months look just as uncertain as the past – niche FMCG brands need to un-pause and respond to the new world.
They need to be analyzing and embracing consumers' new habits – the shift to in-home, the wariness, the sensitivity to hygiene, interest in immune-boosters, the search for comfort. If they're not doing so already, challenger brands need to
start figuring out how these behavioral changes will affect their market and – most importantly – how they can connect with people through this crisis.
They also need to analyze and anticipate what habits will emerge from lockdown, and how they can prepare their business for them. With the rolling changes imposed by the pandemic, marketing will have to be more flexible than it has ever been.
Strength in agility
The good news is, that challenger brands are by nature nimble, with an agile mindset that suits this ever-rolling change of parameters. They can adapt and pivot and seize an opportunity when they spot it. For example, when the pandemic hit, the newly launched Pop Up Grocer accelerated its tentative ecommerce plans and launched The Pop Up Grocer Box to carry on getting its product to customers. Tequila start-up brand YaVe, meanwhile, told AdWeek that bars closing due to quarantine was a 'blessing in disguise' as it led them to put more effort into ecommerce, partnerships and community building. In the UK, Mighty Small launched as an online 'supermarket of small brands' to boost independent and niche producers.
Another advantage that challenger brands have over their big CPG competitors is their ability to connect with consumers. Multinational brands are big, with a less tight focus. Niche brands can be sharper and more granular when connecting to potential customers, so they are now in a great position to steal some mindshare, to make sure they are front-of-mind among consumers.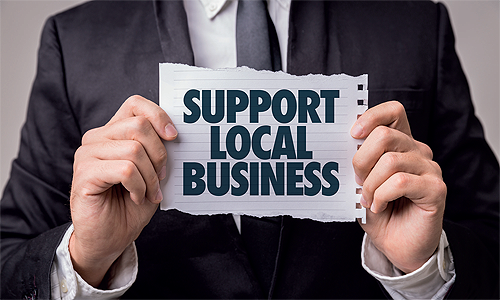 From product-first to brand-led
To secure some of the mindshare that is up for grabs, communication needs to focus on core values and brand. The current environment is not about short-term gain, a product-led approach, but about brand-first marketing. It is about developing and responding to robust insight and emotionally connecting with consumers, not selling to them.
Naked Wines, for example, saw demand for its DTC wine delivery service increase during the initial lockdown, but the brand also realized the importance of focusing on and supporting its community. Understanding that many of its customers felt increasingly isolated, it launched 'Thirsty Toosday', a wine night on Zoom to allow people to connect.
Soda brand Bimble Beverages meanwhile, donated money towards therapy time during May Mental Health Awareness Month for its customers that suffered most mental stress during the lockdown.
Shifting from product-led to brand-first is undoubtedly a slower process, and potentially goes against the challenger brand instinct. However, even though it is a slower burn, and the acquisition cost per consumer might increase, the focus on building a perfect platform for engagement will lay the foundation for success in the long term.
Every touchpoint counts
Another key component of navigating the Covid challenge is using every touchpoint. FMCG brands need to proclaim their brand values on as many platforms as possible, to be omnipresent – and for challenger brands this is especially important. There are numerous ways of communication that can help them get their message across, to connect in a truly omnichannel way. Understanding the impact that Covid is having on these is crucial.
For example, according to McKinsey & Company, most categories have seen more than ten per cent growth in their online customer base during the pandemic, with many consumers planning to continue shopping online. Ecommerce is expected to continue to grow across all product categories.
But while the shift to online is obvious, in-store shopping is also adapting to new priorities. A Periscope by McKinsey report found that the importance of consumers being able to quickly and easily find what they're looking for jumped by 14 per cent from March to June.
Embrace the physical experience
The pandemic has also seen a marked return to the local convenience store and specialist shops by those looking to avoid the queues and exposure at superstores (and remember, pre-pandemic, 81 per cent of US shoppers told a Gallup survey that they never turned to the internet for groceries). Challenger brands should therefore not forget about those smaller, physical spaces. For some brands, it might make sense to create their own outlet or collaborate with likeminded start-ups, to launch a pop-up store or experience.
In New York, Babe Wine created a socially-distanced manicure truck to bring much-missed nail care back to desperate New Yorkers for free. It proved a huge hit, with queues around the block and impressive engagement on Instagram.
The possibilities of such an omnichannel approach are more complex and in constant flux, but they are also more exciting. Using all channels to connect and offer insight-led solutions – or even just moments of joy – to consumers is where challenger brands can stand out.
But being able to do so successfully all comes back to brand values. Having strong brand foundations, an unwavering sense and articulation of what their brand is and what it can be to consumers, enables challengers to spot those opportunities and make the most of them. It will lay the ideal groundwork for better days to come.
Straight Forward Design
Mike Foster is founder and creative director at Straight Forward Design. Since 2007, global brand design agency Straight Forward Design has been creating powerful connections between brands and people that drive growth. Successful brands must be Found, Understood, Loved and Lived. Joining the dots between insight, strategy and bold brand design, Straight Forward Design connects brands to people in full.
https://straightforward.design/