Amazon, QVC, Apple Dominate the ForeSee Mobile Retail Satisfaction Index as Customer Experience Improves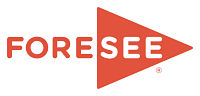 Feb. 12, 2013 – Amazon extends its domination of e-retail into the mobile platform, according to the ForeSee Mobile Satisfaction Index: Holiday Retail Edition, released today by customer experience analytics firm ForeSee. In a survey of more than 6,200 consumers collected during the peak holiday shopping season between Thanksgiving and Christmas, the retail juggernaut scored highest among 25 of the top mobile commerce companies. The report shows that consumer satisfaction with the mobile retail experience is improving, as the Index climbs two points since last holiday season to 78 on a 100-point scale.
Amazon tops the list at 85, with Apple (83), and QVC (83) close behind. Rounding out the top five are NewEgg (80) and Victoria's Secret (80). The retailers with the biggest improvements over time include Target (+5), Victoria's Secret (+5), and Barnes & Noble (+4).
"The mobile platform is maturing much faster than the PC platform. We see it in the rate of consumer adoption, and fortunately we are seeing it in how well the top retailers are adapting to multichannel consumers who are embracing yet another powerful tool," said Larry Freed, president and CEO of ForeSee. "But retailers shouldn't get too comfortable because change is just about the only thing you can count on. Consumers expect retailers to provide a consistent and seamless experience, regardless of the channel."
The study investigated the role and impact of mobile on "showrooming"—the practice of examining merchandise in a traditional brick-and-mortar retail store only to shop online for the same item, often at a lower price. The results are surprising. While nearly 70% of survey respondents reported using a mobile phone while in a retail store during the 2012 holiday season, most of those consumers (62%) accessed that store's site or app. But the competitive threat of showrooming still exists, as 37% reported accessing a competitor's site or app.
"Customers are using their mobile phones as integrated parts of their shopping experience," said Eric Feinberg, Senior Director of Mobile at ForeSee and co-author of the report. "Mobile is the ultimate companion channel, making showrooming as much of an opportunity as it is a threat. Retailers need to engage their customers equally well through all channels, especially through mobile sites and apps, or risk losing customers and sales to competitors that do a better job of meeting their needs."
Other key findings include:
At the aggregate level, customers rate their traditional web experiences (79) very similarly to their mobile experiences (78). But at the individual company level, satisfaction varies between retailers' websites and mobile sites.
More than half of respondents visited the company's website as their first step in shopping experience (57%) and were highly satisfied with that interaction (80).
Only 6% reported visiting the company's website, mobile site, or app via mobile phone as their first step while shopping, but they are a very satisfied group (80).
Customers are more satisfied with their mobile experience for retailers than with financial services. In a similar study of financial services mobile experience conducted in November, the average satisfaction score for the largest financial services companies' mobile sites and apps scored 77, trailing retailers, which scored 78 in this report.