Anne Geddes Joins the Internet Art Movement, Partners With FineArtAmerica.com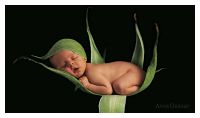 Aug 28, 2013 – It's no secret — the art world is taking the Internet by storm. Amazon's recent entry into the online art space is just the latest indication that the Internet art movement continues to gain traction. From Norman Rockwell to Ansel Adams, artists of all genres are increasingly making their works available for purchase online. In today's world, consumers expect to search, click, purchase, and have a museum-quality masterpiece delivered to their doorsteps days later.
Although some people define the online art movement as simply clicking and purchasing, Fine Art America (FAA) recognizes that consumers want more — they desire a personal connection to their favorite artists and the works that they're hanging on their walls. Founded in 2007, FineArtAmerica.com has emerged as the premiere online destination for buying prints from the world's greatest living artists and photographers and for providing a platform for buyers to personally interact with those artists and photographers, as well.
Enter – one of the world's greatest living photographers.
Renowned baby photographer, Anne Geddes, has sold over 30 million books and calendars which have been translated into 24 languages in 84 different countries. What she hasn't done, until now, was find the right solution to sell her photos as museum-quality prints and provide her fans with the larger variety and selection they desire.
Partnering with FAA marks a turning point for Geddes — the exclusive partnership extends both the reach of her work and her fan base. Effective immediately, Anne's portfolio of iconic images can be purchased as canvas prints and framed prints by consumers all over the world via her FAA portfolio page. All prints ship within 3 – 4 business days and include a 30-day money-back guarantee.
"Artists and photographers who are interested in selling their work online have a lot of logistical issues to consider," noted Sean Broihier, CEO of Fine Art America. "You need to find a reliable fulfillment partner, and you also need an online platform to help you reach a large audience of buyers. Fine Art America provides both. We are absolutely thrilled to have Anne Geddes join our site. Anne is one of the most famous living photographers in the world. Her photos have mass appeal, and now they'll truly be available to the masses."
According to Geddes, "Over the years, I've heard from fans that they would like to purchase prints of my photos to display in their homes. My partnership with Fine Art America makes this possible, and FAA also provides a full circle experience that allows me to share, promote, and interact with customers directly. I have personally selected each photograph that is offered for sale on the site, and the FAA staff puts the same personal touch into their finished products — the prints are absolutely beautiful and accurately reproduce the fine details that I incorporate into each photograph."
Fine Art America makes it easy to browse Anne's collection online, choose an image, and have a museum-quality print displayed on your wall within a few days. Multiple sizes and paper styles are available, with framing options that make the prints ready to hang upon arrival.
The Internet provides a level playing field for artists of all genres. The opportunity to upload images and have them viewed and purchased from anywhere in the world truly democratizes what was once the domain of elite art galleries. The Internet puts art within reach of everyone. In short, according to Broihier, "This is what defines the Internet art movement."
For more information, visit www.fineartamerica.com or follow FAA on Facebook or Twitter.