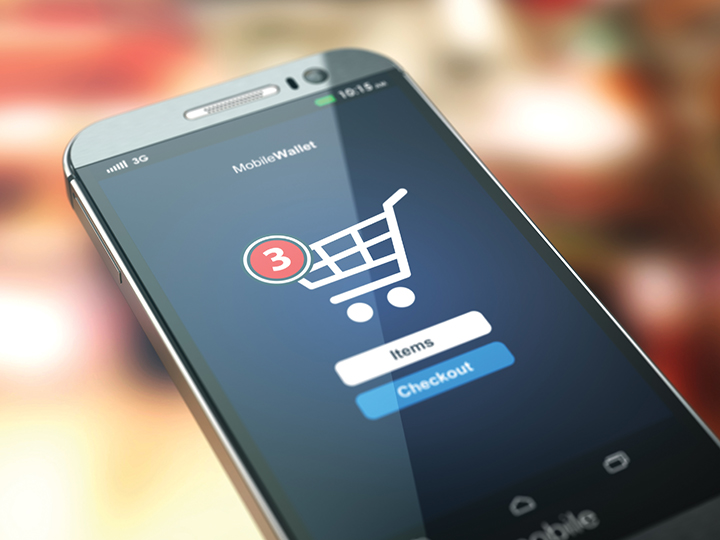 Retailers should look to automate back-end business processes to increase efficiencies and buy back time to focus on the areas that matter most to them. By Marshal Kushniruk
There is no question about it, automation is revolutionizing every industry and business function around – from sales, marketing, advertising and customer experience to accounting, payments and more. While many retailers have started to digitize at the front-end, such as adopting mobile payments to replace credit cards, there are several areas in the backend of the business that can also be automated to improve efficiencies. This saves time and resources for focusing on growth areas of the business like customer experience.
Digitization doesn't have to be daunting. Here are three key areas retailers should consider automating this year and why:
Inventory Management
Having real time views into inventory levels is critical, especially for luxury items. By understanding precise inventory levels, companies can reduce costs and resources tied up in inventory – when items are not selling – and improve the customer experience for items that are hot on the market and in high demand, ensuring that inventory is always available. The key here is that inventory matches demand, and sales inventory management software makes accurate numbers easily available.
Further, inventory automation solutions take other variables into consideration that may affect inventory level demands. For example, if springtime is approaching, the software forecasts a drop in demand for winter coats and will remove or prompt the administrative user to remove the line item from the purchase order.
Marketing Automation
Reach the right customers on the right channels at the right time. Marketing automation helps to build loyal customer relationships. Marketing automation uses the customer journey to share relevant, personalized information. It creates an ongoing conversation with customers and subscribers to build brand loyalty. This supports customer retention, cross-sell, upsell and advocacy customer stages. As such, it ultimately has a great impact on the bottom line through generating returns on investment.
In the retail space, businesses can look to create unique experiences through mobile, such as through mobile coupon campaigns. While they may seem old-fashioned, coupons are actually a major aspect of the shopper experience (online and in store), and highly influence the purchasing decision – but these days digitizing the process is so much more valuable than paper. According to the 2017 Valassis Coupon Intelligence Report, coupons can tempt 79 percent of loyal customers to switch brands.
Furthermore, just over half (51 percent) of in-store shoppers will make a purchase based on a mobile notification received in store. This provides an opportunity for retailers to tap into consumer behaviors by automatically pushing shoppers mobile coupons based on their past purchases and in-store location and prompt them to add more goods to their shopping cart. This brick-and-mortar trend takes marketing automation a step further than traditional email campaigns.
Tax Compliance Management
Retailers operating in the U.S. or across borders cannot avoid tax, but automation does make it less cumbersome. Traditionally, the tax-exempt certificate creation process has been a manual "high-touch" process involving multiple phone calls, mailings and emails. According to Aberdeen research on the cost of compliance, 38 percent of large companies with revenue over $1 billion stated that management of customer exemption certificates was the most difficult component of sales and use tax management.
However, sellers no longer need to manually fill out and file paper certificates; an automated process removes this cost and room for error.
For a salesclerk in a brick-and-mortar storefront, plugins to the POS system help them to easily look up a tax-exempt organization and see if their certificates are already on file. If not in the system, the buyer and seller are prompted to either take a photo of the certificate for upload, or walk through a digital intake form – automatically saving the criteria in the system across all locations for that retailer.
From the buyer's perspective, the solution also ensures that their documentation across retailers is always up-to-date by sending automatic reminders to renew exemptions and stay tax-exempt across all of the companies they buy from. This digital exchange network allows the buyer to remove the hurdle of proving they are exempt, so they can react to a deal and buy in the moment. Additionally, the seller gets the benefit of the back-end compliance data to ensure they have what they need to "prove" the tax exemption was valid.
These automated processes are each a win-win for buyers and sellers by ensuring that high-demand products are readily available; consumers can make purchases through a deal and retailers can prompt a customer to try a new product or make a repeat purchase based on known data about their preferences; and tax-exempt businesses can easily manage their documentation while sellers have all sales tax documentation proving exemption readily available.
By streamlining back-end processes and improving efficiency through automation in these areas and more, retailers can use their time smarter to engage with customers, build brand authenticity and understand consumer desires and needs to ensure their business is growing and providing value.
Marshal Kushniruk is the executive vice president at Avalara.