Big Lots Announces Retirement Plans of John Martin, EVP Chief Merchandising Officer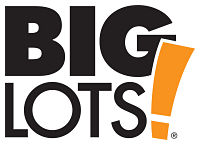 July 16, 2013 – Big Lots, Inc. today announced John C. Martin has informed the company of his intention to retire from his role as Executive Vice President, Chief Merchandising Officer. Mr. Martin will continue in his current capacity until his successor is appointed, and he has committed to provide guidance to his successor and the company through May 2014. The company has retained SpencerStuart to conduct a search of external candidates to succeed Mr. Martin.
Commenting on today's announcement, Philip E. Mallott, Chairman of the Board, stated, "On behalf of the Board of Directors and our nearly 40,000 associates across the country, I would like to thank John for his dedication and unwavering support of Big Lots over the last 10 years. He has been a highly valued member of our executive team in a number of different roles including merchandising, marketing, store operations, and human resources. The knowledge transfer of his deep understanding of our business and the closeout industry has proven to be very valuable to David Campisi, our new CEO, and John's role in on-boarding a new chief merchant should also provide for the best possible leadership transition during this critical time in our company's evolution."
David J. Campisi, Chief Executive Officer and President, added, "John has been incredibly helpful and valuable to me over my first two months with the company. He's the consummate retail professional and I appreciate his insights on merchandising strategy and execution. Additionally, he and I together are working toward new marketing direction while looking for new leadership in this key area of our business. When John ultimately leaves the business next year, he will be deeply missed, but we are all excited for John and his family and wish him many years of good health and happiness ahead."
Mr. Martin stated, "In the near term, I am focused on helping the team execute our Fall and Holiday strategies to make the most of 2013 while also offering my support to my replacement once he or she is identified. Big Lots is a great company with great people, and I am excited about what the future holds for our business."
Mr. Martin added, "I want to thank David, the Board and our associates for their partnership and support over the last 10 years here at Big Lots. There have been so many accomplishments, new friendships, and good times which I will always value. After nearly 40 years in the retail business with long hours and extensive travel, I look forward to slowing down and spending more quality time with family and friends."
Big Lots is North America's largest broadline closeout retailer. We currently operate 1,510 BIG LOTS stores in the 48 contiguous United States, 3 BIG LOTS store in Canada, and 76 LIQUIDATION WORLD and LW stores in Canada. Wholesale operations are conducted through BIG LOTS WHOLESALE, CONSOLIDATED INTERNATIONAL, and WISCONSIN TOY and with online sales at www.biglotswholesale.com.