Boost Sales By Touting Sustainability & Social Issues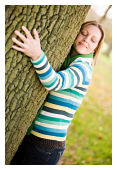 Dec. 10, 2013 – According to a survey from KPMG, an audit, tax and advisory firm, sustainability and social issues are key concerns of younger shoppers. With nearly 70% of consumers under age 30 indicating that they consider social issues before buying, retailers and manufacturers courting Gen X and Y shoppers this holiday season should introduce more transparency into their product labels and identify fair trade, conflict-free and environmentally friendly practices.
The survey of 1,000 adults, 18 years of age and older, taken from Nov. 7th – Nov. 10th, 2013 reveals that nearly 70 percent of consumers under age 30 consider social issues such as sustainability, human rights and fair trade before making a purchase. This outpaces the less than 50 percent of consumers overall who feel the same way.
As companies brace themselves for the holiday shopping season and work to identify cost savings and efficiencies from their suppliers, government regulations are also focusing on social issues across supply chains.
"Many of the regulations are accelerating trends that would take place anyway," said Jim Low, Audit Partner, KPMG LLP. "Retailers are increasingly asking their suppliers to assess their environmental and social sustainability. Several of the leading retail and grocery chains have recently introduced ranking systems to help consumers identify sustainable products. Consumers and investors continue to increase pressure on companies to adopt more sustainable practices."
Other findings
The survey reveals that young consumers focused more on social issues when considering big ticket purchases such as automobiles, computers, consumer electronics and jewelry versus everyday items such as gasoline, toys and food. 34 percent of consumers under 30 always or frequently consider social issues when buying everyday goods versus 41 percent when buying big ticket items.
Retailers and manufacturers likely won't see an immediate conflict minerals (tin, tantalum, tungsten and gold; popular holiday items like consumer electronics, autos and jewelry are potentially sourced from or contain components with so-called conflict minerals) impact on consumer sales in 2013. According to the KPMG survey, only 16 percent of U.S.-based consumers have heard of the term conflict minerals, though conflict mineral awareness was 75 percent higher among consumers under 30 than the general population.
"Companies who have a head start on this issue are in a position to quickly carve out a competitive advantage with consumers," Low says.