Braum's Ice Cream & Dairy Stores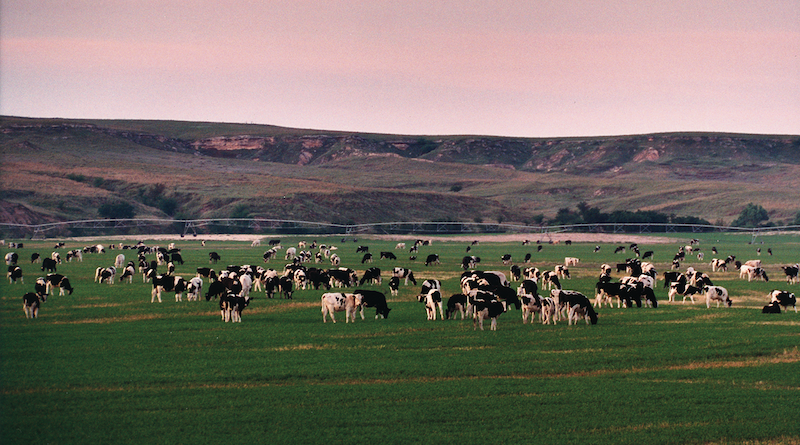 Braum's Ice Cream & Dairy Stores celebrates its 50th anniversary and focuses on renovating.
By Kat Zeman, Senior Editor at Knighthouse Media
The only major ice cream maker to still milk its own cows, Braum's Ice Cream & Dairy Stores continues to flourish after 50 years in business. The company, which is celebrating its 50th anniversary this year, believes in hanging onto its tradition for quality while moving into a new age. Braum's is renovating its 279 locations throughout Oklahoma, Texas, Kansas, Arkansas and Missouri, and plans to introduce new technology that will make it easier for its customers to order via a mobile app.
"Technology is starting to play a bigger role in the market," says Amanda Beuchaw, public relations director. "We want to stay competitive so we are going to integrate mobile ordering and make the process as user-friendly as possible." The company plans to test the new mobile ordering app at one of its stores this summer and then start rolling it out at other locations afterward.
Three In One
Braum's opened a new store in Edmond, Okla., this year. In addition, fifteen other Braum's stores have been added or rebuilt and renovated since 2016. Two of the rebuilt stores re-opened this year. It's an ongoing renovation project that started in the early 2000s when Braum's added a fresh market to its stores.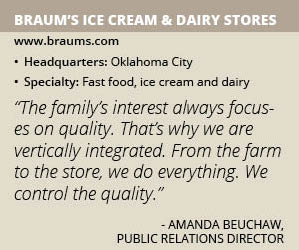 "We've been around since the 1960s so we have a lot of buildings that need to be updated," Beuchaw says. "And it takes about six to eight months to do each store. We remodeled them to make them larger to accommodate the fresh market and a dining area." Each renovated store is built to encompass roughly 6,000 square feet and seat about 80 people in its restaurant. Each Braum's location features a Braum's Grill restaurant area, an old-fashioned soda fountain and a fresh market.
"We are like three stores in one," Beuchaw says. Braum's Fountain is designed to recreate the nostalgia of old-time soda fountains by offering ice cream creations made in front of the customer. The fountain offers classics like strawberry shortcake sundaes and banana splits along with a buffet of ice cream flavors that can be loaded with cookies, cake, candy, fruit and nuts. "We roast all the nuts that go into our ice cream and cookies," Beuchaw adds. "And we bake our own ice cream cones."
Braum's grill is open for breakfast, lunch and dinner. Its old-fashioned "country-style" breakfast items include a variety of breakfast sandwiches, hotcakes and sausage, biscuits and sausage gravy, buttermilk biscuits, scrambled eggs and bacon. The lunch and dinner menu features signature hamburgers made to order with 100 percent pure beef, topped with fresh produce on a sesame seed bun from Braum's own bakery.
The restaurant is especially known for its crinkle-cut french fries and hand-squeezed cherry limeade. Braum's Fresh Market sells dairy products, baked goods, beverages, frozen entrees, meats and produce. Dairy products include Braum's own milk, cottage cheese, yogurt and ice cream. The meat section offers a full line of U.S.D.A. choice beef and pork as well as a variety of sausages, hot dogs and other meats. "It's a mini grocery store located inside each of our stores," Beuchaw says. When browsing through the bakery aisle, customers can smell goods being baked. "We make our own breads, cookies and muffins," Beuchaw adds. "We also make all the buns that we use for our hamburgers." The market offers more than 150 items.
Vertical Integration
Even after 50 years, Braum's is still a family-owned company. It is noteworthy for its level of vertical integration. The majority of food products sold at its stores are processed or manufactured directly by the company. "The family's interest always focuses on quality," Beuchaw says. "That's why we are vertically integrated. From the farm to the store, we do everything. We control the quality."
Braum's owns its own feed mill, dairy herd, dairy processing plant, bakery, stores and delivery trucks. It also owns three farms in southeast Oklahoma and a farm and dairy in Follett, Texas, along with its 10,000-acre flagship dairy farm in Tuttle, Okla. The Braum Family Farm is home to company's private dairy herd, milk barn, processing plant, bakery and warehouse distribution facility, truck maintenance facility and water treatment plant.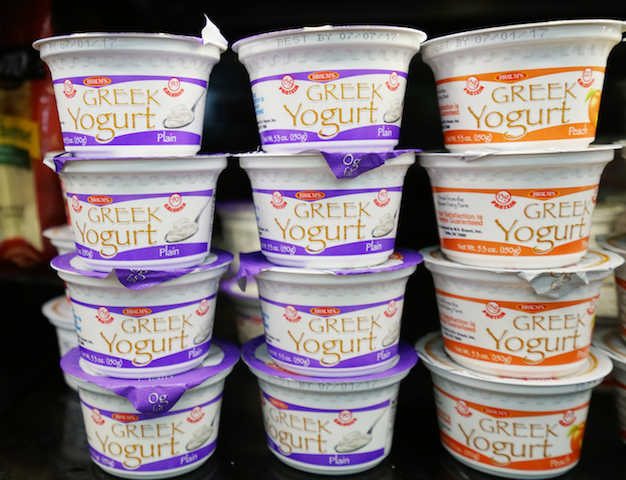 The farm is one of the largest dairy operations in the world with thousands of cows being milked each hour of the day, providing enough fresh raw milk for more than one million glasses. Braum's cows are on a 100 percent vegetarian diet including alfalfa hay, cottonseed and corn, with the majority of the feed grown the farm.
"We use the milk that our cows make, we grow our own grain to feed the cows and we don't use any artificial growth hormones," Beuchaw says. "We make our own milk jugs and ice cream cartons. I think being completely vertically integrated definitely makes us unique when compared to others in the quick-service industry."
Although the company has its office headquarters in Oklahoma City, its bakery, processing plant and warehouse are located in Tuttle, where they moved in 1987. The dairy farm is open for public tours during certain times and is a popular destination for local school field trips.
Five Decades Later
Bill Braum, his wife, Mary, and their family own and operate all of the company's stores, all of which are located within a 300-mile radius of the Braum Family Farm. In 1957, Bill Braum purchased his family's ice cream processing business based in Emporia, Kansas, as well as its Peter Pan retail ice cream chain.
About 10 years later, the Peter Pan stores were sold. Having kept the family dairy herd and ice cream processing business, the Braums officially founded the Braum's chain in 1968, opening 24 stores in Oklahoma during the first year. Braum's brought products from its Emporia headquarters to Oklahoma for the first few years, later opening facilities in Oklahoma and moving the herd there in 1975. Operations moved to Tuttle in 1987. Today, Braum's is one of the largest and best-known chains in Oklahoma, Texas, Kansas, Arkansas and Missouri.