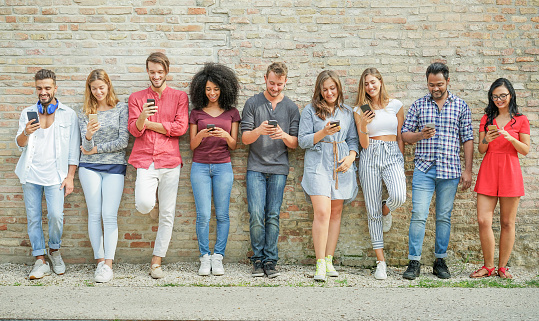 Here are best practices that retailers can implement to drive success
with their social media advertising campaigns.
By R.J. Talyor
Finding the right formula for paid social advertising campaigns is a constant challenge for retailers. Social media changes all the time, making it increasingly harder to reach target buyers. Also, social channels can have differing user bases, making it difficult to know what will resonate best on each channel.
Despite the complexities, the payoff from social media advertising can be significant. In fact, a global survey conducted by PwC revealed that social networks are the top source of inspiration for purchases. This makes paid social campaign efficacy a top priority for brands.
So how can retailers be most successful with their social media advertising efforts? They need to have a solid foundation, a commitment to gathering and analyzing data and the ability to address audiences with the right content throughout their social media channel journey in real time. Let's explore these best practices further.
Build a Strong Social Foundation
To build a solid foundation for social media advertising campaigns, retailers must collect customer data, both from social channel users and regular customers. From that data, they can then glean insights and identify patterns that can help them create stronger, more effective paid social campaigns. Brands armed with data can also use it to build messaging that amplifies their value propositions and personalizes them for specific audiences.
Address Audiences at Every Stage
Because the nature of ecommerce changes constantly, so must the campaigns retailers use to attract and engage with their audience. Retailers are learning that a "buy now" button doesn't always lead to immediate conversions. eMarketer reports that while shoppers do buy items they discover on social media, they don't always follow a typical buyer's path; in fact, social channels are serving as virtual showrooms for online shoppers. According to an eMarketer survey, Amazon is the top retailer for brands whose items were first seen on Facebook – proof that social media can help drive consumers to buy on online retail sites.
Social channels offer brands the opportunity to analyze their interactions with customers, and to use data to craft a funnel that addresses audiences at each step of their journey – from first touch and micro-conversions to purchase. The goal of every paid social campaign should be to address a wide range of audiences at every stage of the funnel. With a strategy that meets audiences where they are, brands can also build stronger opportunities for engagement.
Unify Messaging, Diversify Tactics
Brands that succeed at creating consistent cross-channel messaging do so by honing a central message for different groups of potential buyers. While Facebook is still the most popular paid social channel for brands, its vast user base presents diverse audiences. And what works on Facebook, for example, might not work on Instagram or Pinterest, two channels that are much more visual and action-driven.
This is another opportunity to use data to guide audience creation reflecting a wide range of interests and buying behaviors. Examining the results of previous campaigns can provide clues on how to change or improve future campaigns; those results can also point toward the right kinds of creative to use for each audience. Is video more effective for some audiences than others? Can the carousel ad format available on Facebook and Instagram boost engagement from certain audiences? Paying special attention to how different combinations of creative, copy and channel can also help determine how to tweak messaging across channels.
Consider Investing in Machine Learning
Although the concept of artificial intelligence (AI) and machine learning can seem futuristic, the future is actually reality now. From chatbots to data mining, brands are investing in machine learning to help them meet customers where they are and recognize the patterns that drive success.
Choosing the right AI tools should be guided by the needs of your customers and the goals of your paid social campaigns. How can brands create ads that do double duty of boosting brand awareness and conversions? Does your brand prefer to engage customers on social channels and guide them through the funnel on social channels, or is driving traffic more important? Machine learning solutions can help identify opportunities, automate parts of ad creation and optimize ad spend to get the most out of retailers' paid social investments.
The ecommerce and retail landscape changes with each new social channel algorithm. It's up to brands to follow their customers' lead and leverage technology to anticipate their needs. By incorporating the aforementioned best practices, retailers will be well positioned to drive success with their social media advertising efforts.
R.J. Talyor is chief executive officer of Pattern89, the leading data-driven paid social ads platform.