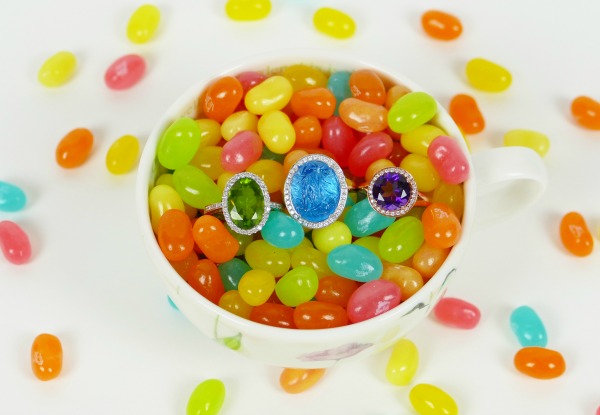 The future of independent jewelry retailers is dependent on newly emerged luxury e-commerce aggregators providing digital marketing and online legitimacy. By Jennie Pastor
The e-commerce fine jewelry market is growing three times faster than the fine jewelry industry as a whole. Like high-end designer fashion buyers before them, fine jewelry consumers are growing more comfortable purchasing big-ticket pieces online, even browsing and ordering directly from mobile devices.
As more fine jewelry retailers consider moving online, either in place of or as a supplement to a physical retail storefront, it is important they understand the challenges unique to fine jewelry e-commerce. In this article, I'll explore these challenges and the recent emergence of a number of online fine jewelry aggregators – what problems are they trying to solve and does the industry need them?
For Consumers: Limited Access
Enter "fine jewelry" into a search engine, and you'll find the results will typically look like this:
• At the top of the search, after sponsored listings for high-end jewelry designers and brands, one usually finds large department stores with broad e-commerce sites that include fine jewelry among their many product offerings.
• Next in the search results are usually the well-known fine jewelry design houses and the mass-market fine jewelry chains.
• Finally, if you scroll far enough, one may also find a smattering of websites for small independent retail jewelers, often jewelers local to the searcher's location.
Whilst this may appear to be a reasonable amount of options, such results actually miss a large portion of exceptional fine jewelry available to consumers offline – from new and emerging designers not listed on department store sites, and from the thousands of independent retail jeweler storefronts without heavily marketed e-commerce platforms. How can online consumers find unique and interesting jewelry that isn't mass-produced, like vintage and estate pieces, one-of-a-kind designs, or fresh work from new upstart designers? It is this access problem that fine jewelry e-commerce aggregators were created to solve.
For Retailers: E-Commerce Challenges
Differentiation
In addition to premium designer brands and national chain stores, there are more than 15,000 independent fine jewelry retail stores across the U.S. selling a diverse range of pieces not available on department store or chain sites. These independent jewelers, many of whom have been selling jewelry for generations, represent almost half of total fine jewelry retail sales in the U.S. In an industry this fragmented, online brand differentiation – particularly for small jewelry retailers and designers – is both critical and exceedingly difficult. How does an independent fine jeweler or designer distinguish its unique brand and inventory among such a crowded field?
Trust & Authenticity
For any online luxury purchase, a consumer must have a high degree of trust in the retailer before buying a pricey product without the ability to see and touch it in person. For fine jewelry, consumers' required "leap of faith" in the online retailer is magnified, as most jewelry buyers are not trained gemologists and thus cannot assess the quality and authenticity of precious stones and metals, even with the jewelry in their hands.
Jewelry buyers must rely on the integrity of jewelry retailers to accurately represent and value their products. Global jewelry design houses and large luxury brands rely on their established reputations to build online consumer trust; for small jewelers and emerging designers, however, building this required level of credibility online is challenging. How can a small retailer or designer prove their authenticity and credibility to skeptical online consumers new to their brand?
Digital Marketing
Any business that has ventured into the vast waters of digital marketing knows that it is obscenely easy to spend budget-busting amounts on overly broad or misdirected online marketing campaigns for very little return. Big brands have big budgets to fund teams of digital marketing experts to manage multi-channel PR campaigns, social media feeds, paid search, search engine optimization and influencer strategies – all driven by robust data analysis on site traffic, consumer demographics, and user behaviors and engagement. How can small retail jewelers and designers direct their limited marketing dollars efficiently, often without the benefit of in-house digital marketing and data analytics expertise?
Enter E-Commerce Aggregators
Recently, the luxury space has seen the emergence of a number of e-commerce aggregators. These aggregators typically seek to bring together inventory from designers, collectors and/or retailers to provide online luxury consumers with access to a large, diverse and easily searchable selection of luxury items. Some of these aggregators specialize in fine jewelry, while others include fine jewelry within a broad offering of luxury goods. As online-only players, aggregators generally have streamlined, user-friendly e-commerce platforms, digital marketing expertise and data analytics teams.
The fine jewelry industry is undergoing a significant change, and independent jewelry retailers and designers in particular are feeling the crunch. In 2016, 1,500 fine jewelry stores in the U.S. closed permanently. These store closures were largely driven by declining in-store footfall and sales as jewelry buyers move online. Simultaneously, many independent retailers, as well as emerging designers, have struggled to find solid footing online as new entrants to e-commerce.
If independent retailers and designers cannot find ways to grow their online sales, then consumers may find their jewelry options shrinking and ultimately consolidating into just a handful of big brands and design houses. The success and future of independent fine jewelry retailers and designers is thus, to a certain extent, tied to the success of e-commerce aggregators in providing trusted and efficient online sales platforms for online luxury consumers.
Jennie Pastor is the CEO and co-founder of Kavador, a fine jewelry marketplace.