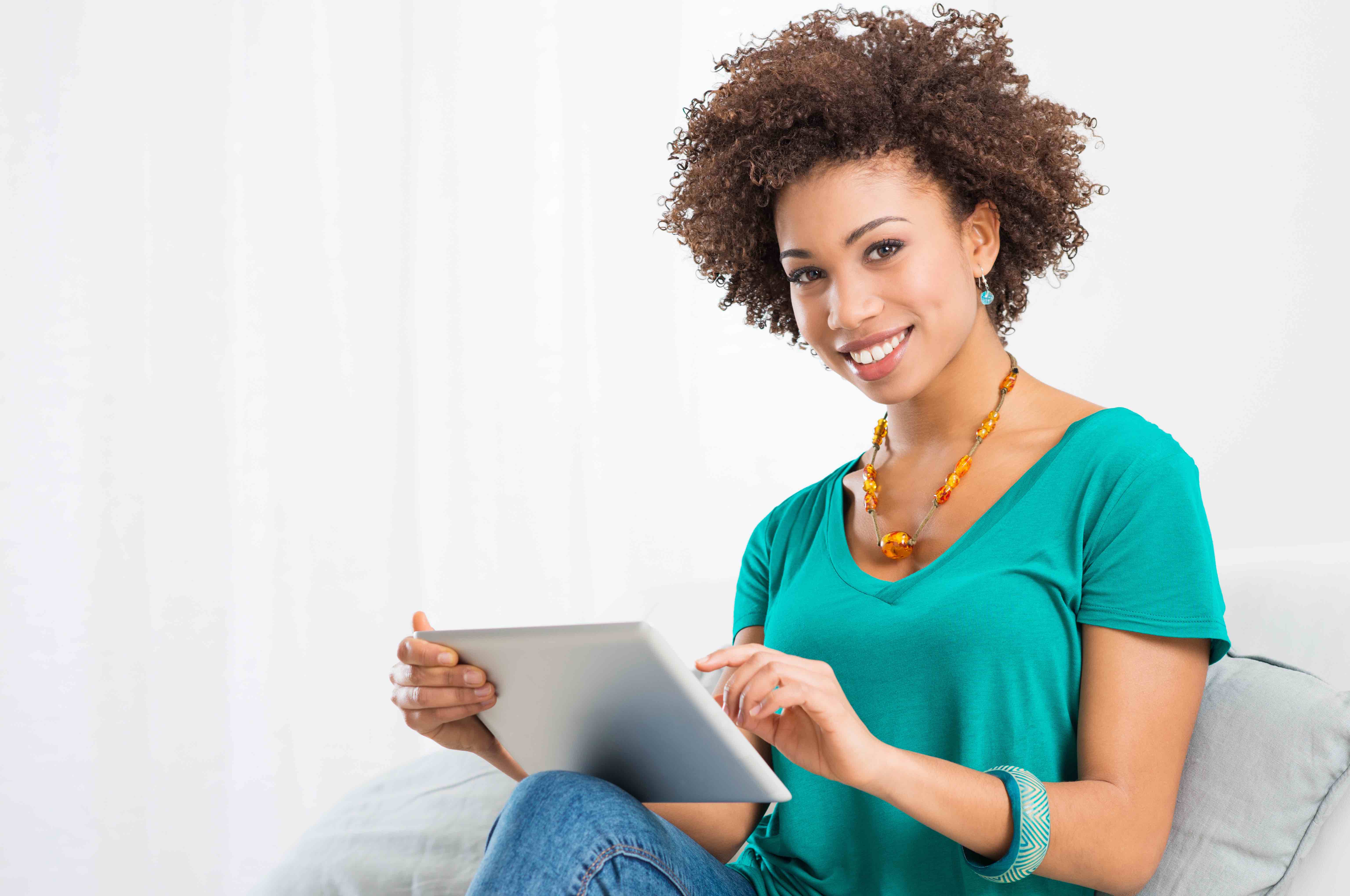 Vertical integration helps Fortegra exceed client expectations with tailored retail solutions. By Bianca Herron
Since its founding nearly 40 years ago in rural Georgia, Fortegra has grown significantly. With more than 500 employees, and additional offices in Michigan and California, the Jacksonville, Florida-based company is now the second-largest credit insurer in the United States, providing credit protection, warranty, and specialty underwriting products and services.
Although Fortegra boasts decades of industry experience, its wireless division is only a few years old. In 2013, Fortegra acquired a majority stake in Digital Leash LLC – which conducts business as ProtectCELL – to expand its warranty and service contract business in the mobile and wireless device space.
Today, Fortegra provides its carrier partners with valuable wireless solutions including handset protection, premium accessory coverage, and involuntary unemployment insurance.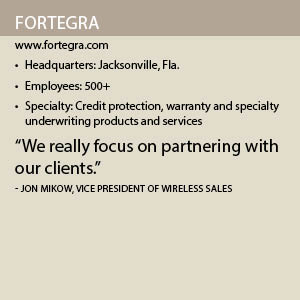 "Our job is to engage these clients and provide them with a product that is not only consumer-friendly, but also enhances their customer experience and serves as a revenue generator for them," says Fortegra Vice President of Wireless Sales Jon Mikow.
Keys to Success
As a vertically-aligned company, Fortegra differentiates itself from the competition by providing its TPA and OEM partners multifaceted coverage, creating its own turnkey retail solutions. It's all about providing an unmatched customer experience and solving their immediate needs, Mikow notes.
"We're not a one-trick pony," he says. "If none of our existing products are a good fit for a customer's needs, together we'll figure out what that product looks like and build it from the ground up. Vertical integration allows us to do that."
Fortegra uses a "discovery process," which can consist of one or several meetings with key client stakeholders, to identify their needs.
"It's all about asking the right questions," Fortegra Vice President of Consumer Products Warranty Steve Davidson explains. "With our long-standing client relationships, we have a good feel of what the issues are. If you ask the right questions, you'll get to the root of what these issues are and where the true opportunities lie."
Mikow adds, this personal approach goes a long way with Fortegra clients—or partners, rather. "We really focus on partnering with our clients, which is why we call them partners," he says. "We feel that if their business is healthy, then our piece of that business is also going to take care of itself."
Fortegra's employees also play a critical role in this approach, which has resulted in many repeat partnerships. "Everyone understands where they fit into the puzzle in terms of delivering a good product to our partners and, by extension, to their customers," Mikow explains. "At the end of the day, we know that customer experience drives what we can do as an organization."
Gaining Traction
As Fortegra's client base continues to grow, its biggest challenge has been to keep up with that demand. According to Davidson, it's not the easiest task, especially since Fortegra is looking to hire the right talent with the right skills.
"We want people who have at least five years of experience in the warranty space," Davidson says. "They also have to fit our family culture, which is a very collaborative environment. We work as one team with our partners. They're a big part of defining the solutions we pursue together."
Fortegra is also focused on further building out its resources to support its growth with the help of its account development team. "We will continue to expand our resources there as our client base grows," Davidson says.
Roger High, Fortegra vice president of New Markets, agrees. He adds that Fortegra's strength is working with small- to mid-sized companies in small- to mid-sized markets. "We look for markets where protected solutions are underserved," he says. "In these areas, the larger players don't have the time or bandwidth to meet their needs. We fill the void and are willing to roll up our sleeves to work with them and help them figure it out."
High notes that Fortegra's partners appreciate that Fortegra's approach to customer service and true partnership is helping them compete in their respective industries. "We work hand-in-hand to figure out how we can continue to diversify our organization," he says. "Ultimately, we want to continue to stretch across other industries and markets, solidifying longstanding relationships with OEMs to establish various protection solutions."
Fortegra® (a Tiptree Inc. company) and its subsidiaries comprise a single-source insurance services provider that offers a range of consumer protection options including warranty solutions, credit insurance, and specialty underwriting programs. Delivering multifaceted coverage with an unmatched service experience for domestic and international partners and their customers, Fortegra solves immediate, everyday needs, empowering consumers to worry less and Experience More.