Friday Fun – Retail News of Interest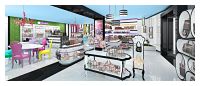 Jan. 24, 2014 – Fridays tend to be slow news days. Everyone is thinking about the weekend, but that doesn't stop everyone from sharing news they think is noteworthy. Here are a couple tales from the world of retail you may find interesting.
LeSportsac announced the celebration of their 40th Anniversary. The American lifestyle bag retailer plans to celebrates their 40 years with a new store design, e-commerce site, products and various collaborations.
"This year we are celebrating every way possible, from capsules in our Classic collection to a series of unexpected partnerships. We've collaborated with best in class brands who share a similar spirit," says VP & Global Creative Director, D'Arcy Jensen.
This spring, LeSportsac will launch two collaborations. LeSportsac will work with Curtis Kulig and his brand Love Me on an Artist Edition series that will include three prints that feature Kulig's Love Me. LeSportsac is also teaming up with Benefit Cosmetics for a collection featuring retro inspired prints and Benefits' "words of wisdom."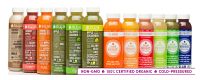 Suja Juice Co. was named third among Forbes Magazine's 2014 list of America's Top 100 Most Promising Companies. It was the only consumer packaged goods company within the top 25. The certified organic and non-GMO verified cold-pressured juice brand was recognized by Forbes for its substantial growth and success.
"It is a great honor to be included on the Forbes list of America's Most Promising Companies of 2014, let alone among the top three companies in the nation," says Suja co-founder and CEO Jeff Church. "I speak for all of the founders when I say we are humbled by this recognition, and it motivates us to continue our commitment to changing the way America juices."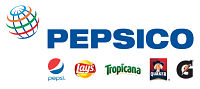 PepsiCo announced plans to invest $5 billion in Mexico over the next five years. The investment is designed to further strengthen PepsiCo's food and beverage business in Mexico, one of the most attractive markets in Latin America with a growing middle class and numerous opportunities for long-term economic growth.
"The investments we've made to bolster our position in key markets around the world are fueling our success and positioning PepsiCo to deliver sustainable long-term growth," said PepsiCo Chairman and CEO Indra Nooyi. "PepsiCo brands have been enjoyed by Mexican consumers for more than a century and we see tremendous opportunities to further expand our food and beverage business. We're confident in Mexico's future and we believe this investment will create significant value for PepsiCo, our customers, our shareholders and for Mexico as a whole."
PepsiCo's investment is expected to create 4,000 new jobs in the Mexican economy and will focus on four key strategic priorities: innovation and brand building, infrastructure, agriculture and community.