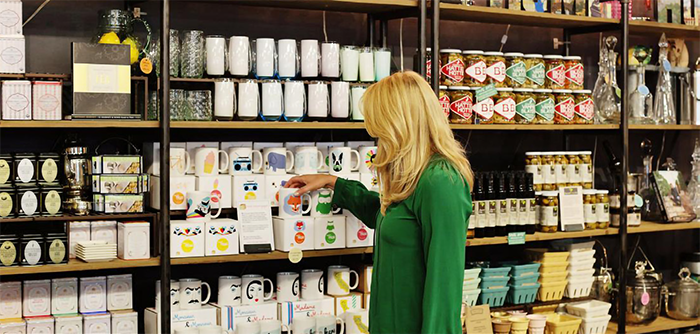 Gabriella Santaniello, Founder of A Line Partners, shares her expertise and insights on the year ahead in retail
A Line Partners is the go-to independent retail research company that investment firms turn to for in-depth information on retailers and brands. Gabriella's career began working for a variety of fashion brands, such as Ralph Lauren Children, on the wholesale side of business, and with a particular focus on managing department store accounts. Before A Line Partners, she was a Managing Director of Retail Market Research at Wedbush Securities, where she built and managed the comprehensive channel-checking Retail Research Program. As a result, she knows the fashion industry inside and out, and also boasts extensive experience as an analyst.
"The company was looking for someone who had industry experience and could provide a different view and understanding of retail for its publicly traded retail clients," Gabriella begins. "Hence why I set up this program, where we had a team of people out in the malls, collecting data that I would collate and use to write reports for institutional investors to be used as part of their investment process. I really tried to fill in the missing pieces for them, to create a fuller picture and provide an idea of what was going on out in the field. The overriding aim was to help facilitate a more research-driven decision-making process," she begins.
"I started A Line Partners in 2014 and have been in business ever since. I am in the malls nearly every day, three or four times a week, and have people working for me in ten different regions across the country. Subsequently, we are able to gather a lot of data and glean insights into what is going on in the market, including what trends are presenting on a regional basis."
Reflecting on the holiday season, Gabriella begins by discussing outcomes from a retailer perspective. "Many came into the season with a lot of inventory, and I think there was some concern that they wouldn't be able to get through their stock without staging promotions. As it happens, the expectation of a highly promotional holiday season didn't quite transpire, rather it played out in a more normal fashion than anticipated.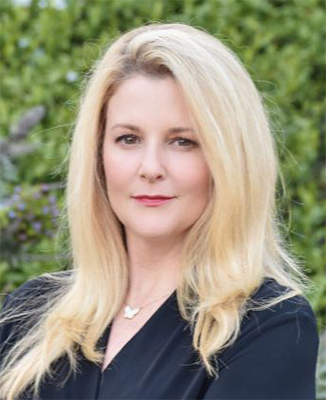 "Conversely, last year, there were supply chain issues, a lack of inventory and a drive for consumers to shop early. This year, there was less pressure from the consumer's perspective, and an attitude of sitting it out and waiting for discounts. Several department stores have said business has been a little more challenging this holiday season. I think there wasn't a big enough price difference between department and off-price stores. That, combined with supply chain issues and inventory coming in late in 2022 meant many of these vendors sold merchandize to off-price outlets. With the exact same brands, and sometimes the same stock levels, why would the consumer pay more to shop at a full price retailer when they can trade down? So, generally speaking, we have seen a considerable trade-down and more promotional activity.
"More predominantly, inflation has obviously had a considerable impact on the consumer. From gas and energy to food price increases, for many consumers, it's come down to a case of wallet share, and as a result, the mall has really been feeling the effects."
Based in California, Gabriella is well-positioned to track the effects of the recent stimulus payments. State stimulus payments are intended to help residents dealing with the squeeze of high inflation.
"Unlike previous stimulus checks, which went straight back into retail, with this round, the sector was simply waiting to reap the rewards, and unfortunately, kept on waiting," explains Gabriella. "While some people may well have spent their check on non-essentials, at the time of this stimulus, we were experiencing considerable price increases, particularly in gas. In the past, while not specifically in California, stimulus checks would often be used as part-payment for luxury goods. Retailers were hoping for the stimulus to be more impactful, but it simply wasn't put back into the economy on this occasion."
Shopper dynamics
This is contrary to what transpired during the pandemic. As Gabriella details: "People were not going out, they were in receipt of stimulus and feeling a little flusher. Those who didn't normally buy luxury items were doing exactly that. They had nothing else to do and were intent on treating themselves. It's an entirely different story now however. Those customers are no longer shopping in that way. In fact, we're actually seeing an influx of luxury goods on resale sites; so much so, some are no longer accepting new submissions. People are now trying to sell those luxury goods to help weather the inflationary storm. Likewise, even for those still spending, the behavioral trend has been to trade-down. Within Nordstrom, for example, consumers who would potentially have purchased Golden Goose are now buying Steve Madden. While those customers are still heading to the store, they are simply spending less.
"Meanwhile, also in the luxury market, there is an entirely different dynamic at play. Chanel, for example, has recently heavily increased the price of some of its most popular lines. It would seem certain luxury products were potentially becoming too accessible. To maintain exclusivity, prices have hiked. While many people are trading down, there will always be an element unaffected and the top end of the luxury consumer market will likely remain so."
Looking to retail trends currently driving sales, Gabriella highlights the Tumblr 2014 aesthetic. Delineated by indie pop and films, the look can be described as soft goth or emo. Throw on a skater skirt, leather combat boots to match and some dark eyeliner, and the Tumblr aesthetic is down-pat. "We started to see that trend in the fall and it gained momentum following the Netflix release of Wednesday," Gabriella says. "This trend is influencing fashion and driving a general shift away from denim. In turn, we are seeing alternative pants, alongside silhouettes such as skirts and dresses. Beauty is also influenced by fashion: think a smoky eye, a much darker lip, the slept-in make-up look.
"Post-pandemic, we are also seeing back-to-work outfitting, and this isn't exclusive to those with an office to go to; younger girls are also wearing suit pants, but styled with super cropped t-shirts. Additionally, low-rise parachute or cargo pants, and balloon joggers are also making a reappearance, reminiscent of the late 90s and early 2000s. For those physically going back to the office, or slightly older women, another Netflix series, Emily in Paris, is also highly influential. This takes the trouser trend even further with the addition of a blazer for a more polished look."
While inflation will always have a considerable impact on consumer spending, retail trends will still come and go and people will always have the desire to part with their hard-earned cash. As Gabriella concludes: "An interesting aspect of talking about recession spending is the conflicting reports we often receive. On the one hand, we may hear that people are spending on credit but on the other, we also hear that people have more cash. I don't think we're currently in a crash to the extent anticipated. We would be expecting the customer to just not be spending at all, but that's not the case. The current situation is transpiring to be a little better than first feared, which bodes reasonably well for the year ahead."
Gabriella Santaniello
www.alinepartners.com