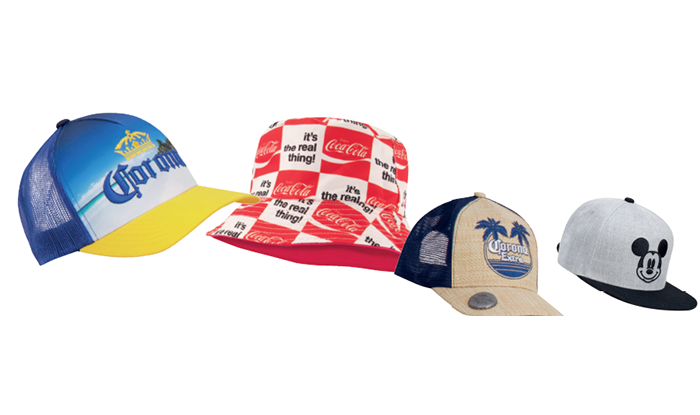 Holding licenses with some of the biggest brands in the world, Concept One Accessories continues to drive its innovative products into new international markets
Established in 1999, Concept One Accessories (Concept One) has quickly developed a reputation as the go-to resource for licensed fashion, and entertainment accessories, across all channels of distribution. Aligning itself with over 50 premier licensing partners, the company has developed an integrated portfolio of licensed and owned brands, offering a diverse and expansive range of products. Exhibiting a unique range of capabilities that cover the full design to distribution process for all markets and price points, the company has been successfully developing an extensive and varied customer base over the past few decades.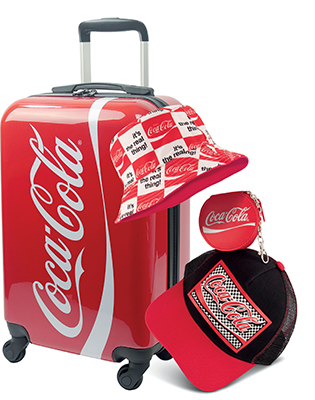 Company CEO, Sam Hafif, originally founded the company as a licensee of the United States Polo Association (USPA) for various different categories of accessories. Today, the company still holds its USPA license, but its product offering and relationships with other key licensing partners have expanded well beyond this, having executed over 150 license agreements with a range of fashion, entertainment and consumer brands such as Disney, Coca Cola, Marvel, Hello Kitty and Ford. Concept One's owned brands include Ful, and Block Headwear with product categories including handbags, luggage, sports bags, headwear, and seasonal goods. Following the global expansion of the business over the past 23 years, during which it has acquired eight new companies, Concept One has become the primary supplier of licensed and branded accessories to many of the largest retailers in the world.
Exhibiting a plethora of experience and talent, Concept One demonstrates its strength across a range of capabilities, including design, production, marketing and distribution. Taking inspiration from the apparel industry as opposed to the accessories industry, the design team at Concept One sets itself apart from competitors through its capacity to forecast trends and produce dynamic, contemporary designs. This design philosophy has enabled the company to establish its position as a driving force in fashion accessories. Consisting of 30 skilled designers and artists, Concept One boasts one of the most diversified and talented in-house design studios in the industry. The team is also competent in graphic design which provides them with the skills required to create distinctive and eye-catching logos, packaging and hangtags.
When it comes to production, Concept One manufactures its products worldwide with the majority of its manufacturing being outsourced through South East Asia, with offices in China, as well as announcing plans to open a new office in Bangkok next year. The company has recently set up two production factories in Mexico for near shoring its supply chain to the United States. The Shanghai office maintains responsibility for overseeing the company's global supply chain, supporting its factories all across the world. This office, with a team of 27 employees, is tasked with ensuring that sourcing, quality control and factory compliance procedures are carried out responsibly. All manufacturers are ISO certified, requiring the highest standard of approvals, therefore, the company employs quality control supervisors at every level of the manufacturing process to ensure that its products are manufactured to high quality standards and exact specifications. The fabrics and materials utilized during the manufacturing process are sourced ethically and responsibly from the finest manufacturers in the world and the company is adept at coordinating streamlined logistics, intelligent design processes and conscious packaging requirements in order to maintain its high-quality control and sustainability standards.
A range of comprehensive marketing and public relations programs are also offered by Concept One to support its brands and retail partners. Amongst these are support with trade advertising, catalogs, social media advertising and public relations programs to help brands optimize their consumer image. Sam Hafif sheds some light on the importance of product image and marketing for businesses in the fashion, sport and entertainment accessories industry: "It is not enough to just design a nice product. There has to be an emotional connection for the consumer when they experience and use the products, especially when it comes to licensed merchandise." He goes on to provide an example of how this translates in practice: "Take a brand like Corona for example. Not only is it a great-tasting beer, it's also a terrific lifestyle brand that speaks to vacation, sunshine and social interaction with friends. If you are successful in creating a product that evokes a feeling of a great day at the beach, with the Corona IP, you'll captivate that person who recalls the best weekend of their life in Cancun."
To deliver its offering, Concept One partners with two national distribution facilities situated in Buena Vista, California and Edison, New Jersey, with both 2,000,000 square-foot warehouses employing over 300 members of staff and incorporating the latest in warehouse design and state-of-the-art computer systems. The company distributes its products internationally through a local market network and is currently in the process of setting up a new distribution partner in the Middle East. The business maintains distribution capacities in almost every retail chain in North America. Additionally, Concept One products appear in over 1400 specialty stores. The business works with 20 independent sales reps and also has its own robust ecommerce platform, which has grown 100 percent per year for the past five years, as well as utilizing various third-party platforms including Amazon.
Competitive advantage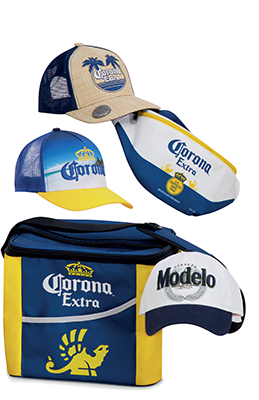 Exploring one of the key differentiating qualities of Concept One, Sam Hafif explains the advantages of the company business model and product catalog strategy: "One of the main advantages that we have over our competitors is our range of properties across both fashion and entertainment, as well as all of the classifications we cover. Today, retailers will typically rely on one or two vendors to cover one category, therefore it is crucial that you are able to build curated assortments for the buyers that cover their core demographics and can be merchandised back to the range of apparel on the selling floor." He continues: "For our licensors, we offer a global solution as we have offices in the USA, LATAM, Europe, South Africa, the Middle East and Australia with product development teams in New York and London. This enables the company to successfully orchestrate its operations on an international scale, optimizing each key component of the supply chain and acquiring global access to customers and consumers."
A strong commitment to growth is further demonstrated by Concept One's continuous investments in production capabilities and strategic acquisitions around the world. The business has successfully secured a number of new licenses, one of the most recent being an exciting new licensing deal signed with True Religion back in May 2022, in addition to a continued expansion of its customer base which has added incremental revenue streams for the company. The strong retail environment experienced in 2021, which was primarily driven by government stimulus funds that were poured into the economy throughout the year, was instrumental to the recent growth of the company, which has spent the last two years expanding and consolidating its international markets. This can be demonstrated by the fact that the company's annual revenue was up by 25 percent from 2020 and 32 percent from 2021. These developments, alongside Concept One's steadfast and aggressive approach towards growth, will ensure it maintains its long-term position as a proven leader in the accessories business.
Trend setters
Alongside the importance of growing the business, ensuring that ethical and sustainable initiatives are incorporated, particularly during the manufacturing process, has become one of the core focusses of the company. In addition to the compliance oversight team in China, a new member on the senior leadership team has recently been hired to carry out the task of overseeing each company and its sustainability initiatives, ensuring that compliance is met both at the manufacturing level as well as with regards to raw material procurement. Sustainable alternatives have now been introduced across 100 percent of the materials used by the company including various metals, plastics, nylons, polyester, cotton and polyurethane. In addition to this, the company is currently working to swap out all of its packaging for recycled alternatives, in an attempt to reduce waste and a reliance upon single-use materials. Concept One has recently engaged with HIGG, a value chain sustainability platform, to monitor the company suppliers' manufacturing processes and carbon footprint contributions.
Reflecting on recent developments and potential opportunities for the future, Sam Hafif explains: "Our push into new global markets is being met with a lot of enthusiasm, and is gaining momentum much faster than we anticipated. We recently opened our new showroom in London's Shoreditch neighborhood to feature all of our licensed products and to house our UK design and sales team." Looking towards the future of the company, he continues: "My hope is that within the next five years, the majority, if not all of our products and packaging will be made from sustainable materials, and that we will have opened new offices in primary markets such as Japan and India. Although I've been in this industry for 35 years now, each day presents new opportunities for me to learn. The consumers' shopping habits and the technology around bringing great products to them is evolving so fast, my ambition is to stay ahead of the trends, and to continue learning from those around me." Concept One continues to prove that there are incremental business opportunities within the accessories space, and it will continue to drive its product assortments and innovation to maintain long-term success for the future.
www.concept1.com