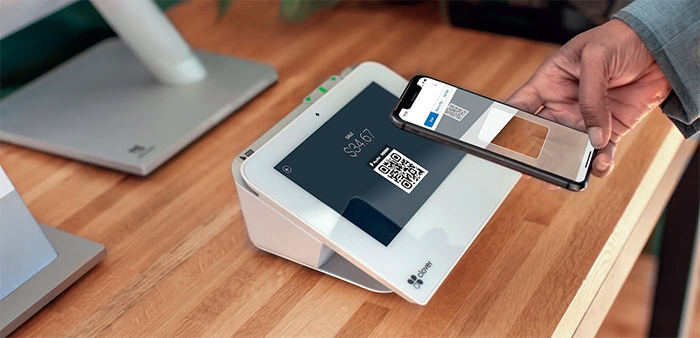 How retailers can capture constrained consumer spending in a tight economy By Brian Travers
As the cost of living crisis bites, consumers are tightening their belts, cutting back on activities such as holidays, leisure and shopping. Reduced consumer spending will invariably have a major impact on retailers that are now competing for a share of a smaller spending pie.
Many retailers are turning to technology in order to meet consumer expectations and maximize consumer spend. Self-service, omnichannel commerce, soft point-of-sale and endless aisle technologies are each helping retailers capture reduced consumer spending in a tight economy.
Turning to self-service technology
Retailers are tapping into automation and unattended retail on a greater scale than ever before. With 81 percent of consumers reporting that they want self-service in stores, it's a move that retailers need to consider to remain competitive.
Many retailers are already ahead of the game, citing the benefits of improved customer experience and, as a result, increased sales.
Unattended retail technology provides a roadmap for retail self-service transformation. Take Selecta, a leading pan-European provider of self-service food and beverage solutions in the workplace and public spaces such as metro stations, as an example. Selecta added contactless payment terminals to its traditional and next generation intelligent self-service devices, such as vending machines and smart fridges. As a result, the average monthly card turnover per machine increased 30 percent in the first five months following implementation, and the average transaction value increased nine percent.
Selecta is now partnering with the largest supermarket chain in the Netherlands, Albert Heijn, and Belgian merchant Delhaize, testing a fully automated 'Shop & Go' store concept in workplaces to streamline operations and offer employees 24/7 convenience.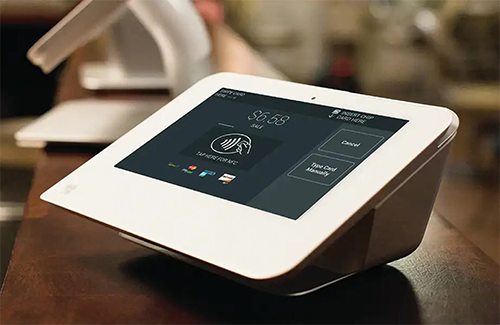 By improving customer experience through innovative technology such as 'Shop & Go', merchants can capture more consumer spending, even in periods of economic instability.
Expanding shopping channel and payment choice
Omnichannel commerce is on the rise and smart retailers are ready to capture sales in any channel, and even across channels, to meet consumer preferences and reduce the risk of lost or abandoned sales. Retailers are embracing omnichannel strategies, blending digital and physical shopping experiences, enhancing payment methods and purchasing options and creating a seamless unified journey for customers.
Increasing digitalization and the global pandemic forever changed how consumers engage with their favorite brands and how they pay for goods and services. New norms around social interaction drove rapid increases in touchless payment capabilities and incredible acceleration in digital commerce adoption across all consumer demographics.
In the online space, offering a range of payment options, including local payment options for retailers selling in international markets, will help to minimize shopping cart abandonment. This is particularly significant given that the Baymard Institute found that an average of 69.9 percent of consumers abandon their shopping cart at the payment stage.
While online shopping has risen in popularity, in-person shopping is seeing a return and merchants should be ready to serve customers wherever they are.
Consumers ultimately want convenience, whether that's buying online, through hybrid methods such as 'click and collect' options, or purchasing in-store with contactless payment methods. Indeed, according to Fiserv research, contactless in-store payments have grown 450 percent since the pandemic began, more than 50 percent of consumers are now using digital wallets, and consumers worldwide expect to have an option to pick up goods at the curbside, have them delivered, or even buy online and pick up in store wherever they shop.
While these cross-channel technologies existed before the pandemic, since then their availability among large and middle-market merchants and their use by consumers is more pervasive. In today's connected world, retailers need to meet the needs of their customers across the full digital and physical landscape by offering a seamless experience across channels to convert visitors into buyers and ultimately increase the bottom line. Offering a range of payment methods and purchasing options so consumers can pay how they wish via their preferred channel will minimize the risk of lost sales.
Reimagining the in-store experience
Consumers are often deterred from making a purchase in store if they perceive a queue to be too long or moving too slowly. To combat this, retailers are also turning to soft point-of-sale technology to reduce queues and reimagine in-store shopping experiences.
Commonly known as SoftPOS, soft point-of-sale solutions allow merchants to use mobile phones and tablets to accept payments, untethering sales from the till.
Enabled by soft-point-of sale solutions, retailers have seen benefits in deploying 'queue-busting' tactics, engaging shop assistants on the floor to help alleviate queues and assist customers with personalized advice to upsell and cross sell.
Another tactic retailers can use to capture more sales is the endless aisle, in which the customer can choose from a selection of goods that are not actually available physically in the store, shopping either with an employee or through an unattended kiosk, helping to ensure that customers do not take their business elsewhere.
Capturing consumer spend in the current climate
At a time when consumer spending has dropped and with economic volatility looking set to continue, retailers are leveraging technology to meet the demands of their customers, increasing satisfaction, loyalty and revenue. By focusing on improving the customer experience and creating seamlessly integrated processes, retailers can ensure they are positioned to succeed.
For a list of the sources used in this article, please contact the editor.
Brian Travers
www.fiserv.com
Brian Travers is Product Director, Enterprise & Digital Commerce at Fiserv in EMEA. Fiserv, Inc. aspires to move money and information in a way that moves the world. As a global leader in payments and financial technology, the company helps clients achieve best-in-class results through a commitment to innovation and excellence in areas including account processing and digital banking solutions; card issuer processing and network services; payments; e-commerce; merchant acquiring and processing; and the Clover® cloud-based point-of-sale solution and business management platform.