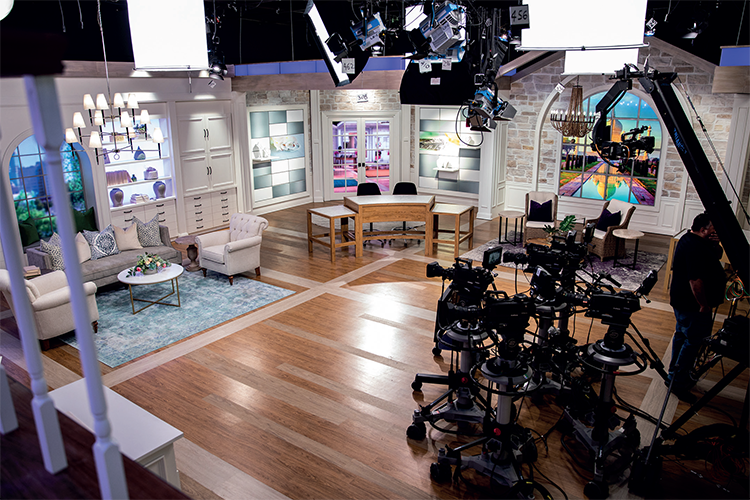 A sparkling legacy
One of the largest jewelry retailers in the United States, Multimedia Commerce Group, Inc. (MCGI) continues to disrupt the jewelry space with its omni-digital brand JTV (Jewelry Television) and MCGI's newest offering, Jedora
Home to more than 80 different gemstone species and varieties, as well as a wide range of rings, watches, bracelets, earrings and necklaces, JTV is one of the USA's largest and most-respected jewelry retailers.
JTV is a subsidiary of Multimedia Commerce Group, Inc., an international operation with seven overseas subsidiary operations, gross revenue in excess of half a billion dollars, and nearly 2000 employees. JTV, its principal operating subsidiary based in Tennessee, employs a cadre of knowledgeable on-air show hosts, merchandisers, and other experts, including graduate gemologists and accredited jewelry professionals, to help build upon its sparkling 28-year legacy.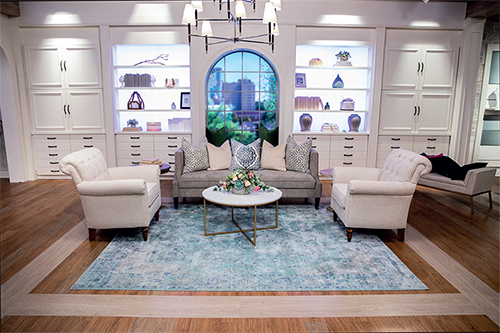 Launched in 1993 as a C-band broadcaster JTV can today be found on the televisions of more than 80 million Americans as well as almost every major streaming platform, such as Roku and AppleTV.
Now, in 2021, MCGI's growth plans have been further galvanized by the development of a brand-new e-commerce platform and jewelry marketplace called 'Jedora', which will be found at www.jedora.com. Jedora, JTV's new sister company, is being launched this fall to broaden its product assortment and demographic appeal.
"We have been investing a lot of time, energy and money into developing Jedora, a new online e-commerce platform that will sell finished jewelry, loose gemstones and watches in an innovative marketplace format designed specifically to meet the needs of jewelry consumers and our industry," explains CEO Tim Matthews. "We aim to leverage the capabilities of MCGI/JTV and our expertise in the jewelry space to provide a new generation of customers with first-class service. Today on JTV we have a retail mix that is around 40 percent e-commerce and 60 percent broadcast, but we expect Jedora to rapidly accelerate our online business to more than50 percent of MCGI's total revenues."
As the 40/60 split suggests, the increasing focus on e-commerce at MCGI does not mean that the organization will be abandoning its robust and expansive broadcast operation. Benefitting from six TV studios – including two brand new studios and two more that have recently been remodeled and modernized – JTV's carefully curated television programming is one of the industry's most innovative and successful, with some shows even featuring a live studio audience.
"One of our studios is a theatre with over 500 seats, which allows us to invite people into our building and entertain them with a jewelry show, face to face," Tim reveals. "Not only can the audience come and see the jewelry in person, but our host gets to engage with them in a live capacity. It's very unique. I am not aware of a single one of our competitors capable of live audience participation like we can do.
"Our latest efforts have seen us tap into new demographics," Tim continues. "We built a professional kitchen in one of our new studios recently as one of our jewelry Boxdesigners is also a well-known Southern cook, so she can present a very entertaining program that showcases her passion for jewelry design, alongside her love of food. It rounds out a very professional broadcast offering."
Of course, though MCGI's broadcast and e-commerce platforms often take center stage, it would not, by its own admission, have achieved such great success without more than $100 million of recent investments into its production facilities, warehousing, automation processes, software systems and data analytics. Similarly, an extensive network of reliable suppliers and partners has contributed greatly to the organization's irrepressible growth.
"I think the single most important thing about MCGI is the strength of our supply chain," Tim affirms. "We have seven different operations abroad in addition to our third party vendors to support jewelry procurement and quality assurance. We are constantly searching for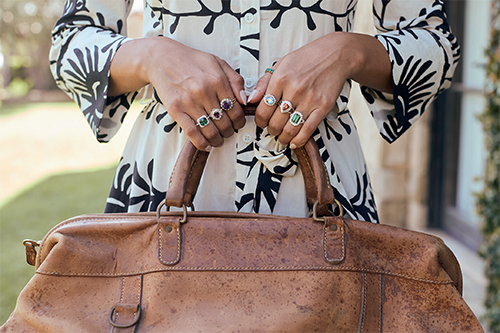 opportunities in the jewelry space to bring great products to the US consumer at a fantastic price. I would put our supply chain up against every other jewelry vendor in the country, including the very largest players, in terms of its ability to deliver great value. Likewise, we intend to leverage MCGI's international operations and worldwide presence to bring great value to consumers through the new Jedora marketplace."
Value, as Tim highlights, has always been a core element of JTV's unrivalled retail proposition. With low prices rivalling those of inferior products from the costume or fashion jewelry market, JTV is no stranger to stunned customers convinced that it must all be 'too good to be true'.
"We sell a variety of genuine sterling silver gemstone rings for the same price as rings from fashion jewelry stores that are often set in a simple base metal, which lacks the intrinsic value of gold or sterling silver," Tim states. "The reason we can provide such a favorable price point is because we reach deep into our international supply chain, buy in bulk, avoid middlemen, and find the exquisite values that customers desire."
Creating a customer experience that goes beyond traditional transaction-based retail is as important to JTV as providing customers with great value. JTV is focused on providing engaging, educational, entertaining programming that leaves customers more knowledgeable and more likely to make an informed purchase. The average JTV shopper buys products from JTV around ten times a year. In addition to the robust product selection, the company also offers consumers a number of options when it comes to payment for their jewelry.
"Customers can buy most JTV products on a five-installment basis called Stretch Pay, whereby a payment is made each month for a fifth of the purchase price until the balance is paid off," Tim reports. "We don't charge interest, we take all the credit risk for the product and consumers love it.
"We also have a private label credit card system, with more than $1 billion of private label credit available to our customers for buying jewelry. It's a program we offer through our partner, Synchrony, and it's been a really successful form of financial support for JTV's valued regular customers. We plan a similar private label credit program for our Jedora marketplace customers."
Although the company provides a variety of incentives to encourage return business, more than anything, jewelry lovers come back to JTV again and again because of their creative, quality product offerings. This point is underscored by the company's Artisan Collections.
"From Ireland to Israel and from Bali to Brazil, we have local artists handmaking beautiful pieces of jewelry for our Artisan Collections. It's fun to see and it gets people very excited," Tim remarks.
"We are also very good at educating people about new gems and popularizing stones that a lot of people have never heard of before seeing them on JTV. My favorite example of this is the gemstone chrome diopside, which is a beautiful green stone from Siberia that has much better color and clarity than most emeralds and is also much less expensive. It is mined almost exclusively in one place in the world and, even then, it can only be mined three months out of the year because of the extreme cold. When we brought chrome diopside to the market, no one was selling it, but we have made it so popular that you can now find it in many different retail stores."
A similar phenomenon, Tim says, occurred around morganite. A pinkish-orange gemstone, morganite is named after JP Morgan and was another gemstone variety to benefit from exposure on JTV.
"Morganite is a variety of the beryl species, which was not very popular a few years ago, but when we explained what it was to customers and why JP Morgan loved it so much, people started to gravitate towards it," Tim recalls. "The same thing happened with larimar, a beautiful sea blue stone from the Dominican Republic that can be fashioned in lots of different ways. We are really good at explaining the value of what we sell, why its unique and then generating consumer demand for it through education."
In fact, by providing customers with an uplifting, inspiring and entertaining outlet, JTV was able to weather the changing retail landscape through the Covid crisis. "JTV did very well during the pandemic last year, working hard and being proactive to keep our people safe, and as customers were forced to stay at home during lockdown periods, we experienced a surge of business," Tim says. "Now, we will continue to innovate, just as we always have. We are focused on our niche market and our team, and the quality of our work is second to none. We understand the needs of jewelry customers the world over."
Perhaps the best indicator for JTV's future lies in the company's past. Back in the 1960s, Tiffany & Co was the first retailer to introduce tanzanite to the jewelry market. However, decades later, it was JTV that popularized the stone, educating consumers about its origins, its beauty, its value and its story. Consequently, though companies like Tiffany had a significant head start, JTV became the largest seller of tanzanite, by carat weight, of all time. It is with this passion for jewelry and this entrepreneurial spirit that the organization now heads confidently into the future.
With MCGI's new Jedora marketplace platform set to bring a wider assortment of jewelry products to a larger demographic in the years ahead, jewelry enthusiasts can expect to find more bridal jewelry, colored stone jewelry, loose gemstones, watches, and pre-owned items online, with convenient delivery and reasonable prices. As a result, Tim is positive that the company can offer the world's largest e-commerce marketplace for jewelry within three years.
"I am super excited about all aspects of our business, but I am particularly excited about Jedora, our new e-commerce jewelry marketplace, because it represents an opportunity for us to bring a lot more variety to the consumer," Tim declares. "Alongside our product, we have a portfolio of services, including cleaning, appraisals and sizing, that we are uniquely positioned to deliver as an organization with decades of jewelry experience.
"Our next steps involve opening a new jewelry shop, which will include new work areas and improved sizing and metal plating capabilities. Beyond that, we are hoping to expand into Canada.
"All in all," Tim notes, "we want people to COMunderstand that, with MCGI brands like JTV and Jedora, our customers have a jeweler for life. Our regular customers know that they can always count on us, and if they have an issue, or if they need a warranty claim, we are the place they can receive those services. Our online marketplace, Jedora, will launch in October and we are really excited to see that story unfold."
www.jtv.com