Marc Schneider Joins Beanstalk as Chief Financial and Operating Officer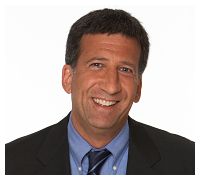 Feb. 5, 2013 – Beanstalk, a leading global brand licensing agency, today announced the appointment of finance veteran Marc Schneider as Chief Financial Officer. In his role, Schneider will be responsible for all aspects of Beanstalk's global Finance and Operations including overseeing management of the agency's best-in-class financial systems and platforms. Schneider will also be the primary liaison to the corporate financial team of Omnicom Group, Beanstalk's parent company.
"We are pleased to have Marc join the Beanstalk team. Marc's proven operational and financial leadership in managing and growing profitable businesses, as well as knowledge of the licensing industry, will be a tremendous asset to supporting our continuous agency growth," said Michael Stone, Chief Executive Officer. "With over 25 years of experience, he is well versed in the reporting requirements of large, multinational companies as well as smaller entrepreneurial organizations."
Schneider will also be working directly with Stone and other leaders at Beanstalk to facilitate short-term and long-range strategic planning activities across the company to grow Beanstalk in the U.S. and internationally.
Schneider began his career at CBS Inc., where he held various finance positions focused on sales forecasting and analysis for the network's programming. Schneider then moved to Sesame Workshop where he spent 15 years. He served as Chief Financial and Administrative Officer of Global Consumer Products and International TV. In his other positions there, he managed areas including Corporate Finance and Strategic Planning, Business Development, book publishing, and interactive technology. Schneider also spent time at HIT Entertainment as the SVP and General Manager for live events and themed attractions. Most recently, he managed his own consulting practice, Linchpin Consulting Group, LLC, providing profitable business development and financial and management services to diverse companies.
Schneider received his BA in Economics at Brandeis University and his MBA in Finance and Marketing from University of Chicago Booth School of Business.