Mitchell & Ness Nostalgia Co.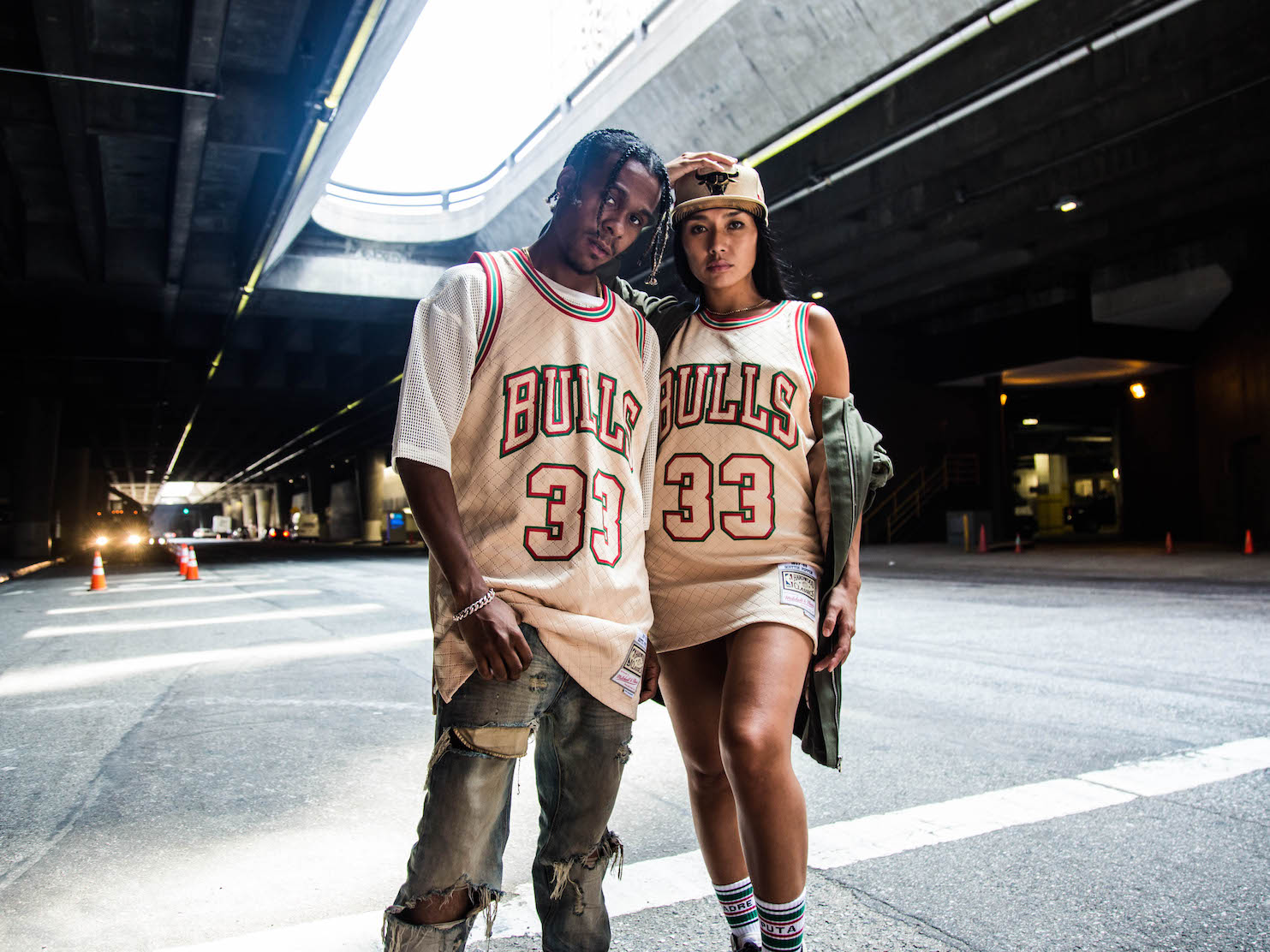 After more than 100 years, Mitchell & Ness aims for innovation while honoring the past.
By Alan Dorich, Knighthouse Media
For a sports fan, the ability to wear a vintage jersey for their favorite team allows them to not only show their fandom and pride, but also connect with an important era in history. Mitchell & Ness Nostalgia Co. has helped fans do that for more than 30 years, CEO Kevin Wulff says.
Based in Philadelphia, the firm not only offers authentic vintage jerseys, but also apparel collections and headwear for the MLB, NFL, NBA, NCAA and MLS. He explains that Mitchell & Ness started operations in 1904 as a golf and tennis company, producing handcrafted racquets, golf clubs and other equipment.
As early as 1933, the company began providing on-field uniforms to the Philadelphia Eagles, before providing them for the Philadelphia Athletics and Phillies years later. But more than 50 years later, it widened its reach as the Mitchell & Ness Nostalgia Co., "based on the idea to resurrect authentic jerseys significant to sports history," he says.
When a client asked the company to repair his 1960 Pittsburgh Pirates vest and his 1949 St. Louis Browns jersey, Mitchell & Ness was inspired to begin recreating vintage jerseys. In 1988, MLB created the Authentic Collection license, giving the company the exclusive rights to make player number jerseys.
Over the years, the company won licenses from the NBA, NFL and NHL and in 2005, it acquired the license for the CLC college Vault label. Today, Mitchell & Ness is known worldwide for its work.
"We have a unique niche in the industry of recreating historic uniforms and fan apparel, and we do this accurately," Wulff says, noting that Mitchell & Ness accomplishes this by providing greater quality, craftsmanship and attention to detail than competitors. "Our authentic team is dedicated to researching details around craftsmanship of our authentic products to ensure the accuracy and storytelling is on point.
"Our knack for storytelling combined with our ability to provide quality products for 115 years resonates with past and future customers alike," Wulff says. "Customers recognize our quality and authenticity, and this continues to drive repeat customers."
A Strengthened Presence
Mitchell & Ness continuously keeps busy with multiple projects, which recently included the opening of its new, West Coast office in Irvine, Calif. "The new location helps build and strengthen our West Coast brand presence," Wulff says.
It also allows the company to provide better service to professional sports teams. "We can more easily dedicate our time and resources across leagues from coast to coast," he explains.
Mitchell & Ness also recently launched a new website. This has given the company "an opportunity to drive digital brand awareness while providing an elevated customer experience," Director of eCommerce and Retail Ami Veeravalli says.
"We have continued planned global retail expansion online and brick and mortar by creating a cohesive customer experience for both online and offline channels," she continues, noting that the company also is staying active by focusing on annual sporting events and hot market storylines.
"We look forward to season kickoffs, playoffs and all-star games, especially when it is a particularly historic season or event," Wulff says. "We want to make sure that we capture that with an accurate and historic product that pays tribute to the event."
Mitchell & Ness also is focusing on its branded and women's lines of products. "We have new lines coming through for both spring and fall 2019 that pay tribute to our brand heritage and highlight the 115-year anniversary," he notes.
Wulff also highlights its new Energy Division, which is dedicated to fashion and innovation. "This pushes the envelope on premium sports product currently in in the market," he says.
He adds that the division helps strike a balance between the old and the new. "While the majority of our product pays tribute to the history of sports, our Energy group is tasked with connecting the history to modern trends and the modern customer," he asserts.
A Unique Mix
Mitchell & Ness operates with a culture that is similar to its products, Wulff says. "It's a blend of experience/heritage and innovation," he explains, adding that the company employs associates who have more than 30 years' experience with the firm.
Those associates often work with designers from some of the most current, fashion-forward streetwear companies. "This unique mix of old and new brings multiple perspectives into each product," he says.
"This destiny manifests into fresh and modern product that is true to its history," Wulff continues. "Our company culture is unique: although revered as a strong and history brand, we remain entrepreneurial and innovative."
This approach helps the company stay afloat in a market that can be challenging. "In recent years, the sports licensing landscape has changed faster than ever," Wulff admits.
But Mitchell & Ness continues to persevere by adapting and evolving while staying true to its identity. "We are proactive and well-positioned to meet the challenges of the constantly evolving sports-licensing terrain," he asserts.
In fact, Mitchell & Ness currently has many opportunities to partner with current and recognizable urban streetwear brands. "These partnerships give more brand exposure to diverse customer segments," he says.
But the company is careful with which companies it aligns with. "We partner with brands that share our beliefs and have similar quality standards," he asserts.
Culture of Collaboration
Mitchell & Ness strongly values its associates, which has made employee retention a major focus, Vice President of Human Resources Tammy Robinson says. "We are building a culture of passion, collaboration and willingness to wear whatever hat it takes to build and deliver great products," she says.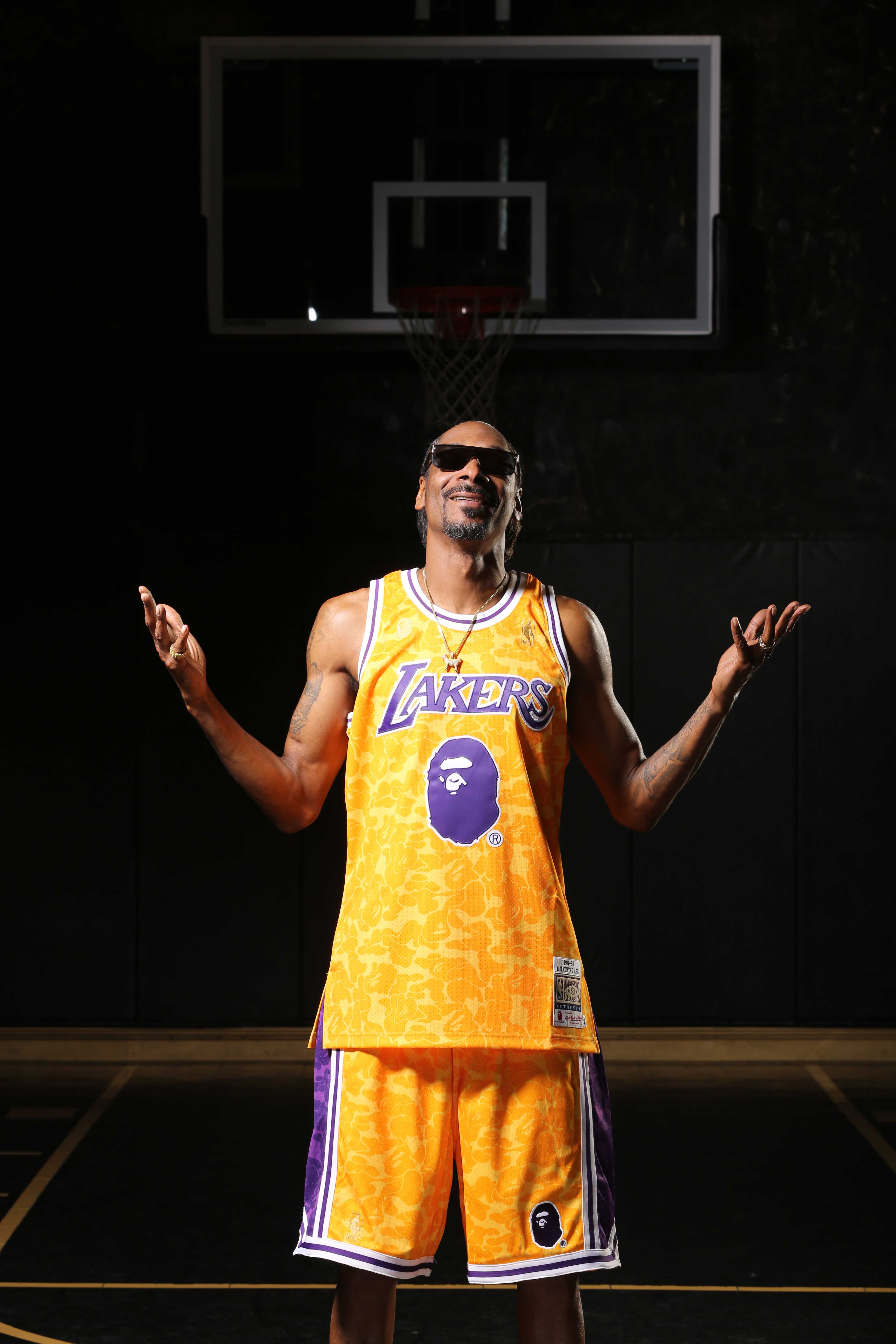 The company helps nurture that loyalty not only through benefits such as bonuses and management training, but also by letting employees have input. "Most ideas are presented and heard, and the team works collaboratively to execute," Wulff says.
"We operate using an open-door policy and people are usually accessible at any time of the day," he says, noting that he strives to surround himself with talented experts. "This puts us in a position to take quick decisive action."
A Powerful Place
Mitchell & Ness' work brings its employees pride. As the company plans to celebrate its 115th anniversary next year, "We couldn't be more proud to be a part of the ever-evolving brand story which we are all helping shape," Head of Marketing Guy Hilton asserts.
One area of personal pride for Hilton is the company's ability as a brand to talk to multiple market segments. On one level, he explains, Mitchell & Ness can speak to the "nostalgic dad" with its Authentic jerseys.
On the other, he says, it can appeal to the "cool kid" as it collaborates with brands such as KITH, Bape and Just Don. "With our ability to merge sports culture with entertainment and youth culture, we sit in a very powerful place for a brand which is 115 years old next year," Hilton says.
"There are only a few brands out there with this same ability to be well respected but still seen as drivers in innovation in product while never compromising on our craftsmanship," he says, adding that he also enjoys working with great retail and league partners.
"We get to be part of sports' best calendar moments such as NBA All Star, MLB All Star and the Super Bowl," he says. "We can bring history to life and energize the modern-day marketplace."
The future looks bright for Mitchell & Ness, Hilton says. "I see our brand continuing to grow from strength-to-strength in the licensing space, always ensuring we support our retailers globally," he says.
The company, he explains, is focused on engaging with new audiences through exciting collaborations. "I also see a great opportunity for us to take some of our premium heritage products and tell the Mitchell & Ness story through our elevated, Branded Collection coming through in 2019," he says. "This heritage-inspired product assortment will be available globally, paying testimony to our authentic fabrics and materials."