Netflix Announces New Series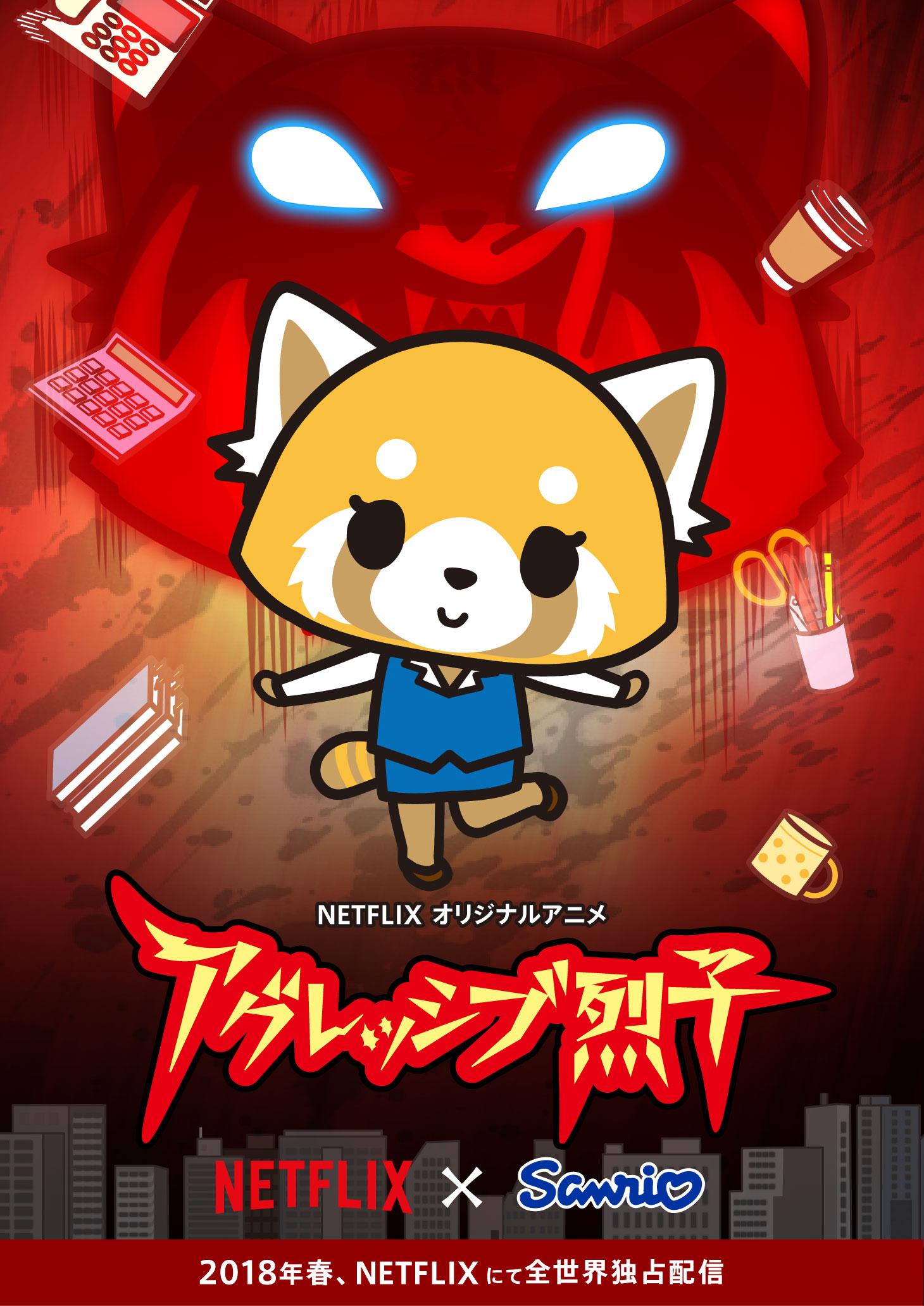 Aggretsuko will launch globally on Netflix in spring 2018.
Netflix, the world's leading internet entertainment service, has announced the latest addition to its original series slate: Aggretsuko. An animated series produced by Fanworks and featuring a character originally created by Sanrio—known as the creator of Hello Kitty—will premiere globally as a Netflix original series in spring 2018.
Retsuko is a 25-year-old red panda working as an office associate in the accounting department of a trading company in Tokyo. All she wants is to do her job and get through the day, but when office workday frustrations reach a boiling point, she reaches 'rage mode" and vents her frustrations through death metal karaoke sessions.
Originally introduced to the world in a series of short sketches airing on TBS (Tokyo Broadcasting System), the characters of Aggretsuko (whose Japanese title is literally translated as "Aggressive Retsuko") have found a steadily growing fan base throughout the world. The Netflix Original series will be presented in ten 15-minute episodes and will follow Retsuko's trials and tribulations as she maneuvers company politics, befriends co-workers, and attempts to maintain a healthy work/life balance.
"Aggretsuko may be a uniquely Japanese show, but the frustration it taps into—not to mention the joy of venting—is universal," said Rob Roy, vice president of content acquisition, in a release. "We're excited to partner with Sanrio in bringing it to a global audience."
Written and directed by the multi-talented Japanese creator Rarecho (Yawaraka Tank), who also voices Retsuko's death metal interludes, Aggretsuko is co-produced by Sanrio, TBS and Fanworks (Lulu & Lolo: Tiny Twin Bears).