New National Survey Reveals Concerning Attitudes Toward Toy Safety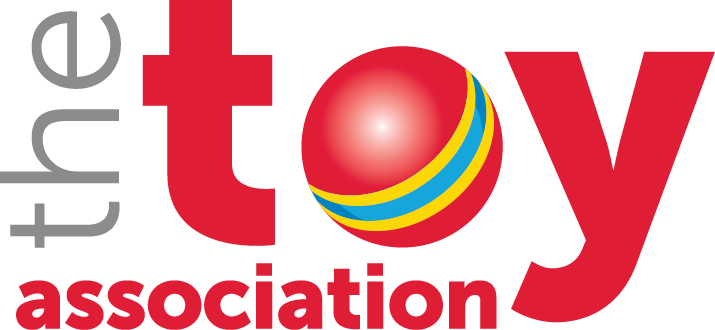 The Toy Association urges families to follow age labels, keep small parts from kids under three-years-old.
A new national survey of toy-purchasing parents conducted online by Harris Poll on behalf of The Toy Association has revealed troublesome findings about parents' toy safety beliefs and behaviors. In light of these findings, The Toy Association is alerting families of the top safety tips to keep in mind leading up to the holiday season – and all year long.
According to the survey, while many of these parents (67 percent) say that toys with small parts are among their chief safety concerns, 82 percent think the age label on toy packaging is "just a suggestion" – and 73 percent think it's okay for younger children to play with their older siblings' toys.
What's more, 81 percent of these parents say that when they shop for toys for children, they tend to focus more on the types of toys that kids are interested in, rather than the toys recommended for the child's age.
"Parents and other consumers should always heed the age label on toy packaging. Toys labeled 3-plus are not safe for kids under three, because they may contain small parts, which can be a choking hazard," Joan Lawrence, senior vice president of safety and regulatory affairs at The Toy Association, said in a release. "Contrary to what some parents might think, a toy's age grading isn't about how smart a child is. It's based on the developmental abilities of kids at a given age and the specific features of the toy."
Two-thirds of parents (67 percent) also said that they believe toys manufactured outside the United States are less safe than those made in America, when in fact all toys sold in the U.S., no matter where in the world they are made, must adhere to strict federal safety standards and laws that are in place to protect children at play. Parents can rest assured knowing that toys sold at reputable retailers – whether in stores or online – are tested to more than 100 rigorous U.S. safety laws and regulations.
However, adults play an important role in ensuring that kids are playing safely and appropriately. Staying safe this holiday season is as easy as 1-2-3 – check out The Toy Association's top three safety tips:
1. Always follow the age label on toy packaging. Avoid toys with small parts for kids under 3 (or kids who still mouth toys). Toys with small parts have a warning label on the packaging, so keep a careful eye out as you shop.
2. Keep older kids' toys, which may contain small pieces, out of reach from younger siblings and their friends. Always supervise children while they play.
3. Shop at a retailer you know and trust. Store staff at established businesses will be knowledgeable about age-appropriate toys. Online sellers will include safety information and the toy's age grading in product descriptions. On the other hand, garage sales, secondhand stores, or temporary retailers may not know about the latest safety information and certified products – and may not be around should an issue arise later on.
"Once the gifts are unwrapped, parents should get on the floor and play with their kids," Lawrence says. "Showing little ones how to properly use a toy or game is the best way to make sure they understand how to safely enjoy it. Best of all – playing together as a family is lots of fun and even has enhanced developmental benefits for children."
The Toy Association and its members take toy safety extremely seriously and are committed year-round to educating parents and caregivers about safe play. Following this simple safety advice can go a long way toward preventing unnecessary accidents and injuries.
For more advice on safe play – including tips for first-time parents, advice on magnet and battery safety, how to ensure safe play outdoors, and much more, visit The Toy Association's free resource for parents and caregivers – www.PlaySafe.org.