Rubie's to produce costume collection inspired by Oz the Great and Powerful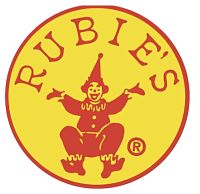 March 15, 2013 – Rubie's Costume Company Inc. today announced it will be coming out with a line of licensed costumes, accessories, make up and masks based on Oz the Great and Powerful. The film hit theaters March 8th and is directed by Sam Raimi and stars James Franco, Mila Kunis, Rachel Weisz and Michelle Williams.
Inspired by L. Frank Baum's 1900 novel The Wonderful Wizard of Oz, the new film includes unique characters that come to life with distinctive ensembles reminiscent of their big screen roles. From Glinda's ethereal dress, to Oscar Diggs's signature top hat and bow-tie, each costume incorporates individual elements from the film. The costume collection will be available in teen and adult sizes and includes: Oscar Diggs, Glinda, Theodora, Evanora, China Doll and Finley.
"Oz the Great and Powerful is a visual masterpiece with strong identifiable characters." stated Howard Beige, Rubie's Executive Vice President. "Having the opportunity to develop costumes based on these new characters was a chance to keep the spirit of the film alive well through Halloween season and beyond."
The Oz the Great and Powerful costume collection will be available on-line and in stores for Halloween 2013.