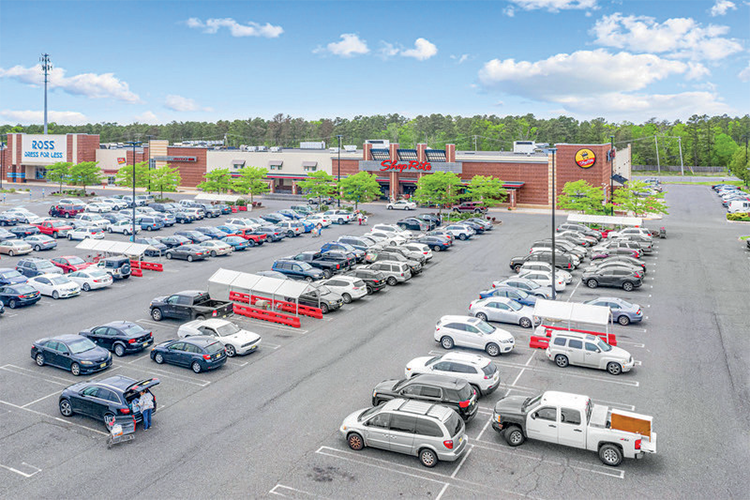 The Nyack, NY-based real estate investment and management firm acquired the 43.39-acre site from Goodman Properties. Built in 2006, Union Lake Crossing is shadow-anchored by Target, and houses a mix led by a recently expanded and remodeled Shop-Rite supermarket, Kohl's, Ross Dress For Less, Staples, and PetSmart.
Other notable tenants include Famous Footwear, Party City, Five Below, Buffalo Wild Wings, Moe's Southwest Grill, and Sonic. Over 95% of the property's occupied space is held by national tenants.
"Between its strategic location, dominant anchors and solid mix of sub-anchors and smaller tenants, Union Lake Crossing ranks as the most-visited open-air retail center within a 15-mile radius, drawing 4.1 million shoppers over the last 12 months," said Mark Irgang, CEO of Irgang Group.
The property draws from a primary market that includes 94,062 people in 33,580 households within a seven-mile radius. But with its 73,740-square-foot ShopRite ranked as the second most visited grocer within a 30-mile radius – drawing 1.6 million visitors over the past 12 months – the property's patrons travel from well beyond the primary market.
"In the months ahead, we look forward to working with our broker, Metro Commercial Real Estate, on leasing up the balance of the center's space, introducing new tenants that will make Union Lake Crossing even more appealing to residents in this region," said Mr. Irgang. "The upside from those opportunities, coupled with the Vineland-Millville market's emergence as a growing center for cold storage and warehouse developments, made this acquisition very appealing to our group."