ShopRoxx Chooses eWayDirect's Calibr Platform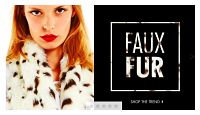 October 23, 2013 – ShopRoxx, a retail store specializing in the latest fun-and-fresh fashion trends for young women, has chosen eWayDirect's Calibr email platform to deliver more high-value repeat customers and better overall ROI for 2014.
"Email is a key source of traffic and conversions for us," says Steven Shrem, president of ShopRoxx."We are looking forward to using eWayDirect's rich data and streamlined email solutions to take our email initiatives to a new level. We pay high rent to be positioned in high-traffic areas, where thousands of people walk by and come into our stores. Now, email marketing will allow us to reach these customers and prospective customers with a broader range of products that fit their unique needs. It's this vehicle for suggesting products and hot trends that will keep them engaged and excited about the brand."
Shrem sees the ability to engage customers with suggested products as key to ShopRoxx's strategy, along with list segmentation and the concept of dynamic lists. "This will enable us to suggest and deliver to customers exactly the products they're interested in, based on profile and behavioral data sets," says Shrem.
Website engagement is another reason ShopRoxx cites for choosing eWayDirect. "It's about maximizing customer lifetime value by understanding how our customers interact with our merchandise," says Shrem. The maximization is clear: typical website abandonment campaigns generate sales per email six to 10 times higher than those generated by standard email programs.
"eWayDirect is dedicated to providing ShopRoxx with all the tools it needs to grow and succeed," says Neil Rosen, CEO of eWayDirect. "We offer our clients a full complement of e-marketing services, including customer acquisition, email marketing, website and email reengagement, and brand awareness tools. Going forward, ShopRoxx can efficiently and effectively market to their customers, re-engage those who have lapsed, and cultivate valuable new business, all with eWayDirect's solutions."
ShopRoxx is looking forward to featuring creative retention campaigns, advice on trends and the hottest fashions, and to engaging young women through mobile offers. "The platform will help us target messages effectively based on actions, and provide specific offers to our best customers or new prospects," says Shrem.