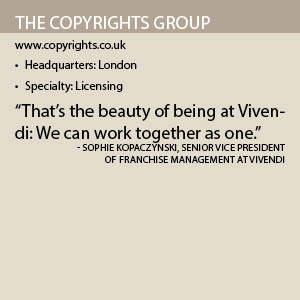 "Vivendi is focused on developing European IP with international appeal," says Sophie Kopaczynski, senior vice president of franchise management at Vivendi. "Paddington is a British character and at the same time, he has so many great values that can be shared internationally, being a feel-good character with generosity and a strong sense of family and community."
The universal appeal of those values is why Paddington still resonates with readers all over the world six decades later. Since author Michael Bond published the first Paddington story, "A Bear Called Paddington," the series has been translated into more than 40 languages and more than 35 million books and 25 million Paddington soft toys have been sold.
"One of the great things about Paddington is that it is warm, humorous and appeals to adults and children alike," observes Polly Emery, senior vice president of brand and international licensing for The Copyrights Group. Those character traits resonate with families all over the world and have contributed to Paddington's longevity for generations of readers. "We always look to ensure whatever we do is the right fit for the brand," Emery continues. "I think that's important for any brand to maintain."
Internal Cooperation
Fully acquiring Paddington opened up a wealth of opportunities to showcase the character in Vivendi's various media channels. Various units of the company's value chain began talking to each other about developing television shows, music, a mobile game, live performances and licensing agreements for Paddington. "Each Vivendi company tried to see how they can leverage the brand within their own business. And, for example, it has allowed us to develop with Gameloft a great mobile game: 'Paddington Run,'" Kopaczynski says. "That's the beauty of being at Vivendi: We can work together as one."
To coincide with the launch of "Paddington 2" last holiday season, Vivendi commissioned a survey through the consumer insights department of one of its companies, Universal Music Group, to study the film's impact on the character's recognition. The study found in the United States there was a 21 percent increase in awareness among children and a 10 percent increase for parents following the movie's release. Overall in the United States, awareness of the Paddington brand was at 60 percent for children and 70 percent for adults.
"[The 1st movie] helped us to introduce Paddington to a new set of fans around the world," Emery says. "It's really another touch point for people to engage in the brand. The awareness for the brand globally has significantly increased."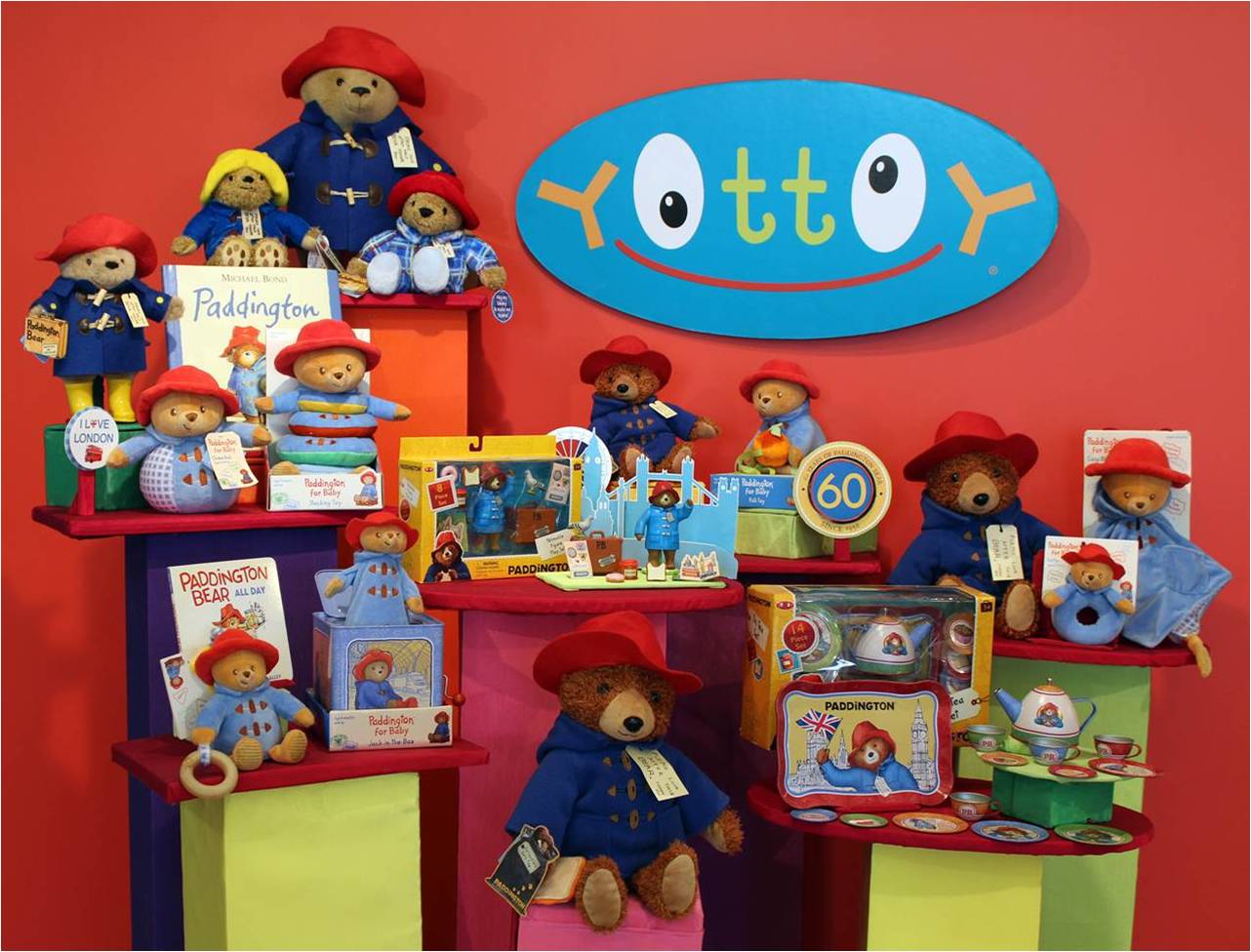 Results from the brand awareness study were encouraging and when combined with the positive reception of the movie – which has a 100 percent rating on Rotten Tomatoes – gave Vivendi confidence to continue forward with its long-term plans for the character. The company, with Studiocanal producing, is in the early stages of developing a third "Paddington" movie and is also working on an animated TV series for 2019 and even a musical.
But Paddington's adventures won't be limited to the big and small screens. The duffel coat-wearing bear was recently chosen by UNICEF to become its champion for children's rights around the world. The character has also popped up in Germany's Europa-Park "It's such a lovely fit for Paddington because the park is about spending time with your family," Emery says. Paddington also has his own branded park at Japan's Sagamiko Resort, with a new Paddington area launching this year.
In addition to his theme park appearances, Paddington debuted an exhibition in the United States in April at the Eric Carle Museum of Picture Book Art in Massachusetts. The exhibition marks the character's anniversary with a display of original archive items and merchandise, including plush toys, as well as original artworks from many of the illustrators who have worked on Paddington books during the past 60 years. "It's the first time we've done an original archive exhibition for Paddington in America," Emery says.
Confident in Quality
Between the films, exhibitions and appearances, Paddington has never been more visible than he is today. That creates strong opportunities for licenses to develop products based on the bear and his adventures. "Hopefully [those partnerships] will give a lot of opportunities to current and future licensees across the world," Kopaczynski says.
The release of two highly regarded movies has made Paddington a desirable IP for all kinds of licensees, from traditional toymakers to collectible teddy bear manufacturers such as Steiff. "When you set the bar for the content this high it's a sign to partners to have confidence in any content to come – whether it be publishing, TV, consumer products or games," Christine Buckley, vice president, global brand management at Universal Music Group-Bravado, says.
When choosing which licensees to work with, Vivendi and its subsidiaries look for companies that can match the quality of its films in their own products. Long-term licensees such as toy maker YOTTOY, and Intimo, a sleepwear manufacturer, have a stable of IPs anchored in publishing, which helps them relate to book-based brands such as Paddington and gives them an advantage in getting product onto store shelves. "We go after best-in-class partners who have an affinity for the brand," Buckley says, "who read the books as children, who can appreciate the brand values."
Before it can be sold, every product must go through an approval process to ensure it matches Paddington's brand standards and style guidelines. "We work directly with licensees in the U.S.," Buckley says. "They submit all their product development to us so we're the first set of eyes. But then everything goes to the Copyrights team in the U.K. for final review and sign off."
New Paddington products for 2018 include a board game from Goliath, digital stickers from StartApp, apparel form Happy Threads, Christmas ornaments designed by Rauch Industries, a wall calendar from Rizzoli and Halloween costumes from Spirit Halloween.
"We believe we can become one of the major brand in entertainment and engage fans of all ages thanks to our long-term content development and our partnerships," Kopaczynski says. Vivendi's various media platforms provide an opportunity for every member of the family to get to know Paddington in their own way.